A man who films himself spitting on mirrors and dancing with a balaclava on his head has threatened to sue some UK CSGO players.
Andrei Costin "Raso" Macovei, CEO of Golden Vipers Gaming, sent the following message to Triux, a member of UK CSGO team Kings Unite.
Im getting sued what? pic.twitter.com/OhfNsS72F9

— Tom (@TriuxCSGO) April 5, 2017
Kings Unite play in the ESEA Open and will be attending Insomnia60 later this month. Their roster consists of DonTy, Triux, Freestylazz, iNSPIRE and EmojiX.
"Yeah, I've been ill for a few days, stuck in bed, I get out of bed and I'm being sued apparently," Triux told Esports News UK.
Raso also posted on Facebook, calling out EmojiX:

Raso says he's suing them on the grounds that comments were made by Emoji on his stream. He's since posted a video of Emoji saying Golden Vipers force players who want to join their team to buy a piece of their merchandise first.

Also, two days ago, Raso posted the following article on the Golden Vipers website – 5 easy ways to get sued over online content & social media – and posted this video:

His slogan on the site is: "May my enimies Live long To see MY SUCCESS."
According to the org's website, 'Golden Vipers is a multi-gaming eSports club, which will occupy a leading position on the world stage', aim to get esports recognised as an official sport and sanctioned in the Olympic Games.
"We are aiming to compete at the top level of professional gaming and winning as many tournaments as we want," the org said in a statement.

"Mr. Nicolas Dumitrescu, I am gonna strike right when you won't be expected. I will see you sued and you will regret every single word that you said about my image."
Andrei Costin "Raso" Macovei, Golden Vipers Gaming

UK player Joseph "Joee" Leigh responded to the news with the following tweet:
@_squareCS_ @TriuxCSGO @TeamGOVi Sue me you fucking bald Btec José Aldo @AgeOfRaso lookalike. Threatening to sue people, focus on funding clean drinking water first. 3rdie.

— Joe (@Joee_leigh) April 5, 2017
Reaction
Kings Unite sent Esports News UK the following statement: "Whilst we take threats to our players very seriously, it is apparent that the threats from the staff at Govi Energy poses no real risk to our players.
"The staff at Govi Energy have reacted unprofessionally in dealing with this matter and have made no attempt to contact us to resolve this issue.
"We would like to thank the community for its outreach of support, and ask that if anyone else receives messages from Govi Energy, or it's affiliates, that they are ignored."
Some members of the UK CSGO community reacted how it knows best. With memes, sarcasm and banter.
@Joee_leigh @_squareCS_ @TriuxCSGO @TeamGOVi @AgeOfRaso Imagine this guy suing you pic.twitter.com/Wi0Yl10nYp

— ad1 (@addictcsgo) April 5, 2017
This guy walks up to you in a bar and sues your GF, what do you do? pic.twitter.com/whYJIu3zqT

— Joe (@Joee_leigh) April 5, 2017
This guy delivers ur domino's at LAN wyd? pic.twitter.com/T7OmfpYPo3

— Tom (@TriuxCSGO) April 5, 2017
@Greenyy_ @_squareCS_ @Joee_leigh @Rybakcs @TriuxCSGO @TeamGOVi @AgeOfRaso Him failing to run on sand is my life in a nutshell pic.twitter.com/BWBP45mF6q

— ad1 (@addictcsgo) April 5, 2017
@Rybakcs@Joee_leigh@_squareCS_@TriuxCSGO@TeamGOVi@AgeOfRaso This guy is wedge pic.twitter.com/fLK4jP7QSU

— ad1 (@addictcsgo) April 5, 2017
If there's one thing I've taken from today it's that this guy is THE APEX PREDATOR pic.twitter.com/0Ov35UfEm4

— Howard Davies (@WOMBATCS) April 5, 2017
We'll update this article with any more comments we receive.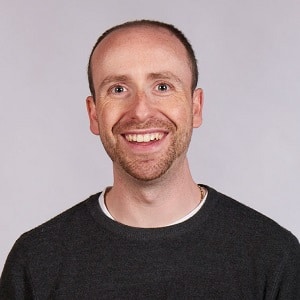 Dom is an award-winning writer who graduated from Bournemouth University with a 2:1 degree in Multi-Media Journalism in 2007.
As a long-time gamer having first picked up the NES controller in the late '80s, he has written for a range of publications including GamesTM, Nintendo Official Magazine, industry publication MCV as well as Riot Games and others. He worked as head of content for the British Esports Association up until February 2021, when he stepped back to work full-time on Esports News UK and as an esports consultant helping brands and businesses better understand the industry.