US-based eSports organisation Renegades has formed a new European League of Legends team – The Banditos – with an exciting core of top UK players.
Four British pros have joined the side: Matthew "Impaler" Taylor (jungler), Barney "Alphari" Morris (top-laner), Marc "Caedrel" Lamont (mid-laner) and Divit "DxAlchemist" Bui (sub mid-laner).
They will be joined by Dutch ADC Erik "Tabzz" van Helvert, as well as Finnish support player Aleksi "Hiiva" Kaikkonen and Polish top-laner Marcin "Xaxus" Maczka, who will play as a sub. Ali "Alicus" Saba has been named team manager and Hussain "Daku" Moosvi head coach.
The Banditos will take Ex Nihilo's spot in the League of Legends EU Challenger Series 2016 Spring Qualifiers.
Impaler, DxAlchemist and Xaxus have all previously played for Ex Nihilo, which disbanded late last year.
Both 19-year-old Impaler and 23-year-old DxAlchemist are experienced UK pros, with Impaler having played in the LCS and for teams including Team Infused, Team Dignitas, Supa Hot Crew and more. DxAlchemist has played for UK teams including FM-eSports, Choke Gaming, Team Infused as well as others.
Caedrel won several online tournaments last year, including a few LVP Season 9 competitions. He also has experience with GIANT's sister team, becoming two-time Spanish champion as a member of Giants Underdoges.
Then, of course, there's 16-year-old Barney "Alphari" Morris. He had a phenomenal season as Team Infused's top-laner during the ESL UK League of Legends Premiership Season 2. Infused won the ESL UK finals in December without losing a single game throughout the entire season (check out this gameplay footage of Alphari in action for Infused).

Banditos' four UK players (left to right): Alphari, Impaler, DxAlchemist and Caedrel
Alphari is still at school studying his GCSEs, but with a UK championship already under his belt and Challenger Series qualifiers ahead, the future is bright for him.
Alphari told eSports News UK: "I think we have a good shot at qualifying.
"I won't miss playing in the UK scene as there's more incentive to play in the Challenger Series – although it was fun playing in the UK for a while."
A big part of Infused's success came down to their strong teamplay, with Alphari and UK jungler Maxlore (who has now moved to Inspire Esports) forming an impressive partnership in particular. Alphari and Maxlore also played in another team, To Infinity and Beyond, and won the PGL Legends of the Rift tournament with them.
Should the Banditos qualify for the Challenger Series, Alphari will meet Maxlore again – on opposing teams.
However, Alphari has found himself with another top UK jungler in Impaler, and is looking forward to playing with him in the Banditos.
"I think it'll be good, hopefully we'll we able to replicate the success me and Max had together," Alphari added.
Impaler commented: "I'm overjoyed to announce our partnership with Renegades. I'm a big fan of their American team and the promotions they do make me laugh so fucking hard. I'm looking forward to playing with a fresh roster and I hope we can show everyone we're an organized bunch of Banditos."
Former Infused support player Arphan has also left the UK scene to join Russian team Tornado Rox.
The Banditos will be the European sister team to NA LCS team Renegades.

Source: Renegades.gg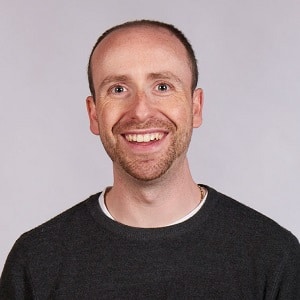 Dom is an award-winning writer and finalist of the Esports Journalist of the Year 2023 award. He graduated from Bournemouth University with a 2:1 degree in Multi-Media Journalism in 2007.
As a long-time gamer having first picked up the NES controller in the late '80s, he has written for a range of publications including GamesTM, Nintendo Official Magazine, industry publication MCV and others. He worked as head of content for the British Esports Federation up until February 2021, when he stepped back to work full-time on Esports News UK and offer esports consultancy and freelance services. Note: Dom still produces the British Esports newsletter on a freelance basis, so our coverage of British Esports is always kept simple – usually just covering the occasional press release – because of this conflict of interest.