Multiplay has decreased the amount of prize money that's up for grabs in its League of Legends and Dota 2 UK eSports tournaments at i59.
Each competition will have a starting prize pool of £1,500, rising to £2,250 if at least 16 teams sign up, and £3,000 if 32 or more teams take part.
If less than 16 organisations take part, the winning team will take home £750, second place will receive £375, third will take home £250 and fourth will win £125.
This is a significant fall from i58, which had a £8,000 League of Legends prize pool and a £5,000 Dota 2 pool.
The LoL winners at i58 won £4,000, second picked up £1,700, third £1,000 and fourth £500, with fifth to eight winning £200 each.
However, Multiplay is currently running a separate £20,000 League of Legends UK Masters tournament.
Distrikt go top as Perilous descend into the void – UK Masters LoL week 2 & 3 roundup
Despite this, the drop has still drawn criticism and debate from some within the UK eSports scene.
@SynygyLoL LOL IN 2k16 LUL

— Keys (@KeysusUK) October 28, 2016
@SynygyLoL @ABInferno ye i thought prizepool would be at least £4k so now I've lost money sending team to UK Masters and iSeries 🙂

— Nihir ˙ ͜ʟ˙ (@nvedd) October 28, 2016
@SynygyLoL @ABInferno UK Masters provides only £250 for travel which is less than how much it costs 1 of my EU players to come over

— Nihir ˙ ͜ʟ˙ (@nvedd) October 28, 2016
@SynygyLoL I like the idea that it scales based on the turnout though. Not worth them giving out 5k when much fewer teams show up nowadays

— Inferno (@ABInferno) October 28, 2016
@SynygyLoL they did just put 20k into masters tho

— Sancus (@Sancuslol) October 28, 2016
@SynygyLoL @Sancuslol I mean compared to CS:GO who get like 80+ teams going to iSeries our <= 16 turnouts are already pretty dead

— Tom Willis (@Prosfair) October 28, 2016
@Dezachu @Prosfair @Sancuslol I wanted massive prize pools back when we had 90+ teams turning up, but no one did it, so the scene died

— Alex Winton (@SynygyLoL) October 28, 2016
On Call of Duty, Multiplay said more information is "coming soon".
i59 recently announced a new look and its other eSports tournaments, including a £3,000 Battlefield 1 competition, £5,000 CSGO open, £3,000 Rocket League tourney, plus an Overwatch open with a max prize pot of £5,000.
There's also a £2,000 Hearthstone tournament, though there's been no mention of another $30,000 Hearthstone Truesilver Championship yet.
More changes are due at i60 in spring 2017. There will be bands from Island Records playing live, 'all new evening entertainment, interactive gaming zones, BYOC chillout zones' and what's being described as a 'creative challenge'.
In the meantime, Insomnia59 takes place at the Birmingham NEC from December 9th to 11th.
Hide our ads and become a premium reader to support ENUK today from just £1 per month!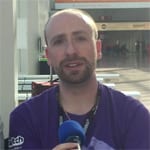 Dom is an award-winning writer who graduated from Bournemouth University with a 2:1 degree in Multi-Media Journalism in 2007.
A keen League player and WoW RPer, he has written for a range of publications including Games TM, Nintendo Official Magazine, games industry publication MCV as well as Riot Games. He currently works as full-time content director for the British Esports Association.