Here's part two our top 20 competitive-focused UK streamers.
Check out part 1 of our top UK streamers here.
Note: This is purely a selection of some of our favourites and is not supposed to be a definitive, ordered list based on general popularity or any other criteria. If there are any streamers you love and think we should highlight, please tweet us or leave a comment at the bottom of this article.

23-year-old Welsh-born SMITE pro Ataraxia (pictured above) currently plays for Hungry For More, and streams on Twitch from Monday to Friday in the day.
He's picked up a number of accolades, including finishing second in the 2015 SMITE World Championship, and received some high-profile exposure from the BBC late last year.
He was also the highest-earning UK eSports pro last year.

The Buck Brothers
Halo players


Will "BUK57" Buck and Alex "BUK20" Buck are experienced Halo players, who have put in strong performances at LANs including a win at i57 with their former team Epsilon Esports.
These days the twin brothers stream regularly, but also hold down full-time jobs (Will is a brand manager at Ubisoft and Alex is a digital marketing manager at The Sun). The twin brothers also post Vlogs and Q&A videos on YouTube.


As one of Team Dignitas' pro Hearthstone players, Greensheep is up and coming in the eSports scene.
He's a really dedicated player and broadcasts a fun, relaxed stream. Greensheep recently competed in the ESL UK Hearthstone Premiership but failed to reach the LAN finals. His major achievement so far is winning DreamHack Valencia 2015.
Greensheep was also featured in the BBC documentary 'The Supergamers' earlier this year. Camera crews followed him around various tournaments as he chased his dream of becoming a pro gamer, while also finding the time to focus on his studies.


TrackMania might not be one of the games of the moment, but that's partly what makes Jonno's streams so unique.
He doesn't stream as regularly as some of the others in our list, and TrackMania isn't like League or a first-person shooter in terms of how easy it is to talk while playing. But there's something really mesmerizing about watching a pro TrackMania player whizzing around rollercoaster-style racetracks at what seems like 300mph.
Jonno has been with Team Dignitas since 2009 and has participated in a ton of competitive tournaments.


Like Valkia from part 1 of our top streamers list, Leahloveschief isn't really focused on the eSports side of things, but she plays a lot of team shooters like Destiny and more recently Overwatch. She has bags of personality and her stream is just super fun to watch.
Leah also cosplays – and is currently working on some cool Tracer cosplay. In just over a year she's amassed almost 110,000 Twitch followers.



Okay so DayZ isn't an eSport either, but it can get pretty competitive and require a lot of teamwork to survive.
MrBlack0ut81 is one of those streamers that's always smiling and his DayZ adventures make a nice change from all the fast-paced Overwatch matches that seem to be everywhere right now. Plus, as a Brit who's spent almost half his life in America, his accent is truly unique. We couldn't not include him.

Craig "Onscreenlol" Shannon
CSGO streamer

A former pro UK CSGO player, Onscreenlol has now turned his attention to streaming full-time these days. He also plays a few other shooters like Overwatch, and takes part in the occasional poker tournament.
Also, his cat Frosty is a funny little critter.


Known for his silly Dota 2 comedy sketch videos on YouTube and for streaming Dota matches on Twitch, PyrionFlax has really made a name for himself in the UK gaming scene.
He's also done stuff with Yogscast and has made appearances at UK eSports events like The Heritage GameBritannia Dota 2 finals earlier this year.
Pyrion is a funny chap. We're still convinced he's somehow related to Dominik Diamond – or is actually this guy from Pointless.

Thomas "Tommey" Trewren
Call of Duty player, Millenium


Tommey is a European Call of Duty champion and currently plays for Millenium. He has performed at a ton of LANs and has also played for Epsilon and Vitality in the past.
As a Call of Duty pro, Tommey's competitive matches can make for intense viewing, but he also has more relaxed streams, and produces some really nice gameplay edits on YouTube.
He's a funny guy, too. "I'm 23, chubby and look like a turtle," reads his Twitch bio.

Victoria "Vicksy" Doman
League of Legends player, Team Paria


A high Diamond mid-laner who predominantly plays champions including Lux, Ahri and Katarina, Vicksy often has other players on stream, which makes for more engaging viewing.
The Londoner played in the ESL UK League of Legends Premiership qualifiers earlier this year with Team Paria, and while the squad failed to qualify, Vicksy put in an impressive performance in the mid-lane and is a joy to watch.
Check out our interview with Vicksy here – and her one-second Pentakill with Katarina.

Check out part 1 of our top UK streamers here.
What did you think of our list? If there are any streamers you love and think we should highlight, please tweet us or leave a comment at the bottom of this article.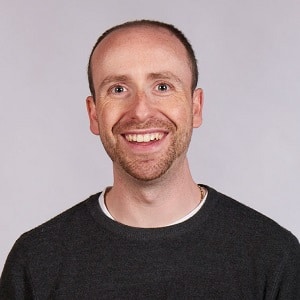 Dom is an award-winning writer who graduated from Bournemouth University with a 2:1 degree in Multi-Media Journalism in 2007.
As a long-time gamer having first picked up the NES controller in the late '80s, he has written for a range of publications including GamesTM, Nintendo Official Magazine, industry publication MCV as well as Riot Games and others. He worked as head of content for the British Esports Association up until February 2021, when he stepped back to work full-time on Esports News UK and as an esports consultant helping brands and businesses better understand the industry.