UK-based esports solutions provider Promod Esports is set to enter voluntary liquidation.
This means the company is closing down and its assets are being sold in order to pay those who it owes money to.
We understand UK-based insolvency firm Begbies Traynor is handling the situation and sending letters to those who are owed money.
It comes amidst reports of staff being made redundant, while some freelancers for the company have not been fully paid.
Esports News UK first heard rumblings of this a few months ago, but decided against publishing concrete news right away due to a mix of reasons. However, the situation is now public, with Promod's former production manager Jake 'JakeyBoyPro' Murton tweeting the following:
Freelance observer and producer Charlotte 'Lotty' Willmott also wrote this post about receiving late payments, being owed £1,400 and taking Promod Esports to small claims court after not hearing back from the company, saying it will be liquidated on November 29th 2023.
"I wholeheartedly understand the situation, however am unsure of how I am supposed to feel as I know I am one of several affected by these payment issues," Lotty said. "But I know having had that money would have prevented several practicalities, as these worries were and are part of greater issues that had pushed me to attempt to end my life in September 2023.
"I would love to discuss and support anyone else impacted by these issues as I know mine is just the tip of an iceberg of production and talent staff alike, and if anyone else has been owed money but does not know where to go, I am more than happy to point people in the right direction.
"I initially took no action out of worry that I would be blacklisted, and I did not wish to ruin any opportunities I could have had at the time. I have never had an issue with anyone within Promod Esports whilst freelancing under them, and I wish their staff affected by redundancies nothing but the best."
Promod's former finance controller Calum 'Trajan' Macdonald, aka CJ, said it was 'a depressing end to a long and painful saga'.
Solrak, a Counter-Strike player for the Royal Signals, who took part in the ESL Premiership at Insomnia 71, last month claimed he had not received a response from Promod after contacting them for his share of the ESL Prem prize money.
We understand other plans are in place to ensure players and teams receive the prize money they were promised.
Allan Hender, head of the British Counter-Strike Association, said: "Over the last couple weeks there's been some work behind the scenes to help ensure ESL Prem teams still receive prize money. Whilst I cannot disclose more at the current time, it looks very positive for players to be compensated in the near future."
Esports News UK understands that Promod Esports did manage to clear debts with some businesses ahead of liquidation.
Riot ends Valorant Challengers partnership with Promod Esports
A Riot Games spokesperson sent the following statement to Esports News UK: "For the 2024 Valorant Challengers EMEA Season, we are discontinuing our partnership with Promod, tournament organiser for Valorant Challengers Northern Europe: Polaris.
"Valorant Challengers Leagues exist to develop the next generation of international talent and we're committed now more than ever to give players in EMEA the opportunity to play, thrive and compete, including in Northern Europe.
"We will be sure to share more information with the community when we have further updates about the Valorant Challengers Northern Europe: Polaris league for 2024."
Caster and host Hazza stressed the importance of keeping the Valorant Challengers Northern Europe league going:
And Valorant team manager BoDork shared this post about the Northern Europe league, and the opinion that it should merge with the DACH league.
Who are Promod Esports?
Promod Esports was first announced in 2020. It was set up by Rob Black, the former COO of ESL UK, after ESL UK announced redundancies in late 2019 amidst a restructure.
Promod was launched to organise and manage tournaments, events and broadcasts for its clients, including IP owners, publishers and brands, as well as offer project management and consultancy. It's worked on several tournaments including the Rainbow Six Siege UK Ireland Nationals, Polaris (the Valorant Challengers league for Northern Europe) and more.
Persons with significant control of Promod Esports Limited on the public Companies House website include Rob Black and former ESL UK CEO James Dean, who currently works as director of marketing and sponsorships at Antstream Arcade. Hotdrop founder and CEO Heather Dower, who is married to Rob Black, is also listed as an officer for Promod.
The three are also listed in holding company Multi Purpose Underscore Limited, as well as officers for PR and marketing business Kuoda Limited. Another person listed on the Multi Purpose company page, Paul Thandi (also chairman of the NEC Group), resigned as an officer last month, though we understand he remains a shareholder.
We understand there have been ongoing internal disagreements. This was made public following publication of The Esports Advocate's article on Promod.
As this news is now becoming known, I want to be clear, sadly I have had very little to do with Promod for the past 1.5 years and I'm currently in a legal dispute regarding this. Unfortunately I'm not in a position to share more details at this time.

— James Dean (@j1mco) November 19, 2023
During the first week of November, the Promod, Hotdrop and Kuoda websites were down due to what we understand was a delayed web hosting payment. They were back up again in mid-November.
To be clear, these other businesses are separate to Promod and we understand they are in good health and operating as normal.
Esports News UK understands efforts were made to keep Promod Esports going, but that any assets will now likely be sold in an attempt to pay those who are owed.
We reached out to the main parties involved with the situation but did not receive official comment.
The news is the latest in a line of similar developments that paint an increasingly bleak picture of UK esports. Earlier this month, we published an article about the Scottish Esports League 6 being delayed with staff and players being left unpaid, and the MNM Gaming Rainbow Six Siege roster leaving the organisation over a lack of payments.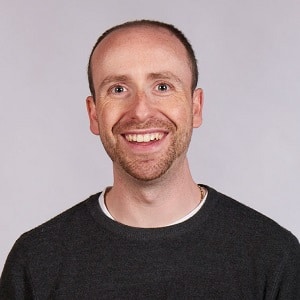 Dom is an award-winning writer and finalist of the Esports Journalist of the Year 2023 award. He graduated from Bournemouth University with a 2:1 degree in Multi-Media Journalism in 2007.
As a long-time gamer having first picked up the NES controller in the late '80s, he has written for a range of publications including GamesTM, Nintendo Official Magazine, industry publication MCV and others. He worked as head of content for the British Esports Federation up until February 2021, when he stepped back to work full-time on Esports News UK and offer esports consultancy and freelance services. Note: Dom still produces the British Esports newsletter on a freelance basis, so our coverage of British Esports is always kept simple – usually just covering the occasional press release – because of this conflict of interest.