The Scottish Esports League (SEL) 6 offline event has been pushed back to 2024, with many involved in last year's event still awaiting payment from Esports Scotland.
This includes teams, talent, staff and contractors who were a part of SEL 5, which took place at Dundee and Angus College's Gardyne Theatre from November 17th to 19th 2022.
The Scottish Esports League 5 event featured a £15,000 prize pool, sponsorship from Irn-Bru and others, and finals in League of Legends, CSGO, Rocket League, Valorant and Guilty Gear Strive.
But we understand those involved have still not been paid, with esports body and event organiser Esports Scotland asking them to be patient as they explore new revenue streams beyond sponsorships.
For some, however, their patience has now run out. A few players who represented Skelp (winners) and Temperate (runners-up) in the SEL5 CSGO finals are frustrated about not being paid their prize winnings, and reached out to fellow news site UKCSGO – through the British Counter-Strike Association (BCSA) – to share their thoughts.
Esports News UK also understands contractors are now planning to issue small claims proceedings against Esports Scotland in an attempt to get paid what they're owed.
Over the past month, Esports News UK has conducted a joint investigation with UKCSGO's editor-in-chief Dafydd Gwenn to speak to various parties involved in the situation, find out why payments haven't been made – and contact Esports Scotland for comment. There's quite a bit of background and context to this, so we've broken the article into sections to keep it as clear as possible.
Why hasn't Esports Scotland paid out for SEL 5 yet?
First of all, it's worth noting there were payment delays of three to four months at SEL 4 back in 2021, due to grant funding coming to Esports Scotland slower than expected.
Because of this delay, Esports Scotland decided to switch to a sponsorship revenue model for 2022 to pay players and talent faster.
We understand the initial plan was to focus on community cups and battlegrounds over a SEL 5 physical event in 2022.
However, there were apparently sponsors for Esports Scotland at the Commonwealth Esports Championships that fell through, and pressure from stakeholders for SEL 5, so Esports Scotland ultimately decided to go ahead with the event in November 2022 after all.
We were told the Irn-Bru headline sponsorship money for SEL 5 was actually used to cover the previous community cups and battlegrounds, which were in the red at the time.
This means Esports Scotland has yet to pay those involved in SEL 5, and they have apparently been attempting to raise money this year to get this sorted.
While Esports Scotland has struck some partnerships this year, such as with Deep Green and ScotCreate and Scottish Hockey's esports initiative, we've been told several of its partnerships are affiliate deals or non-monetary ones, as opposed to those that would generate cash up-front. We understand some partnerships have been verbal, not contractual.
The other thing to note is Esports Scotland's decision to offer to pay staff, talent and contractors at SEL 5, over mainly using volunteers, while also raising the prize pools at the same time. SEL 3 had a prize pool of £3,000, SEL 4's jumped to £11,000, and at SEL 5 this rose to £15,000.
About a month ago, one source upset with the payment delays also informed us of Esports Scotland founder James Hood's previous business (now closed), Strawberry Wedding Films, and sent us links to several Google reviews from customers complaining their wedding videos were received late. We did not receive on-record comment on this matter, though it looks like that separate entity was hit hard by covid, what with it being an events-based business.
When might payment be made, when is SEL 6 and what's next?
The Scottish Esports League events have been taking place annually in November over the past few years, but there won't be one this year due to the lack of payments.
It may happen in 2024, but we understand it won't happen until everyone has been paid for SEL 5.
Regarding the payments for SEL 5, it's unknown for certain if or when these may be paid. We understand that over the past year, Esports Scotland has been exploring new revenue streams beyond sponsorship, including investment, education and B2B collaborations, in a bid to raise funds.
It's also been quiet on social media recently, with a couple of tweets being retweeted by its account over the past couple of months.
Esports Scotland has told various parties it's working on sorting the payments, and may have money coming in later this year and early next. But it seems there are no guarantees.
Players speak out on late payments and other issues at SEL 5
Dutchy, who won the SEL 5 CSGO tournament with Skelp, said: "SEL scaled too fast and the business model wasn't correct. The main thing for us is it's not about [there being prize] money, it's about us being promised the money [and not receiving it].
"I'm past the point of caring about the money, I don't think I will ever get it, that's just gone. Honestly for me personally, I just want to ensure that our scene is in safe hands before any more damage is done to Scottish/UK esports.
"There is for sure demand for Scottish CS, the main problem is lack of structure. No real hubs for Scottish players have ever lasted longer than a week. Teams just want events we can go to and play at. The most important thing about esports is playing each other in person."
Skelp are owed £2,100 for winning, Temperate £600 for finishing second and SuperCali £300 for finishing third in the CSGO tournament.
Other teams owed money include Saltire Esports and Bomb Planters (League of Legends finalists), Gladiskal and Muffin Enjoyers One (Valorant finalists), Team Stryx and Skelp (Rocket League finalists), Noktron (Guilty Gear winner) and others.
Ghil, who played with Temperate at SL5 in CSGO, added: "I've had multiple communications with SEL admins, as well as James Hood, the owner, himself. I have to say that most of these interactions [with admins] were carried out completely unprofessionally, and have even risen to the extent of people being mocked [by an admin] for needing the prize pool in the public general chat.
"Besides the unprofessional actions of [some] the admins, James himself has been professional, frankly cause he has to be, but all other communications with some admins were totally out of line, and had no real respect for the players. James set up calls with many people who were asking about funds, myself included. He told me he had been contacting different sectors in order to get sponsorship that would make up the money missing from the prize pool. 
"Overall, James is adamant that all players will be paid with his constant reminders in chat that it's just taking time and as soon as he has concrete news, he will let us know. However, it seems like there hasn't been much movement. It's gotten to the point that I've completely forgotten about the money. Unless someone brings it up, it never crosses my mind as it has been so long.
"Also, [some of] the admins were also kinda clueless, they weren't sure if I was allowed to add the 1280×960 resolution to the PC for CS. Even changing saturation, they were super cautious for some reason, when it was all built-in software on the PC in the Nvidia Control Panel."
Despite this, ENUK understands some of the other admins were helpful and hard-working.
w00dy, who also played with Temperate at the finals, was disappointed with other issues at SEL 5.
He said: "Competitive integrity was out the window the moment we were setting up in favour of flashy lights. The desks weren't flat to the point we had to stack duct tape a handful of times to even the surface. The projector streaming the gotv was in plain sight and we could hear the casters crystal clear during rounds.
"There were serious server issues, which the players had to fix (for the admins who were getting paid to do their job). The same server crashed three times in a three-game series, costing both teams crucial rounds, which arguably changed the outcomes of some games.
"SEL had the facilities to run a great event but fell short on the competitive side. The venue and setup itself looked great, but from the playing side it was sub par. The payment was always going to be delayed in my eyes due to there being delays the year prior as well, but 11 months later I never expected it to be this late. I have no expectations to get paid at this point, sadly."
There was one particular point of contention, where an admin allegedly grabbed one of the players, Isaac, by the shoulders and wheeled him away from the desk after seeing him using an in-game rented knife called 'LGBT slayer'.
This upset the admin, who didn't want the name shown on stream.
Ghil said: "Saying we deserved the server crash because of a poorly named skin, although it was bad from him to use it, to rest a possible result of the tournament on the name of a RENTED skin, is madness. I'd understand if it was Isaac's knife, but it's rented from a friend of his, only thing he could have done is remove the name tag, but I doubt he thought about that.
"I also highly doubt that when Isaac borrowed the knife, he paid any attention to the name. He's not stupid enough to use something like that knowingly, nor does he agree with those views. As far as I know, Isaac borrowed the vast majority of his skins from this friend, from AWP, AK, M4, to two knives."
Dutchy added: "This same admin also literally ripped the headset off my head at one point, because there was a tech issue that we were trying to solve."
We understand Esports Scotland has had conversations about this internally to ensure incidents like this don't happen again.
The good work Esports Scotland has done in the past
In the interests of balance and fairness, it's only right to mention some of the great work that Esports Scotland has done over the years.
Esports Scotland Limited was formed in February 2017 by James Hood and began running esports tournaments, with season one of its Scottish Esports League being announced in early 2018.
Esports Scotland forged partnerships with the likes of Lenovo, Currys, GT Omega and more, and increased its presence in the industry to highlight Scotland's esports talent and represent the country.
Last year, it partnered with Dundee and Angus College in esports (though we understand this partnership is now over), and went on to run annual Scottish Esports League events, as well as community cups, as mentioned, in the likes of StarCraft, Magic: The Gathering, Guilty Gear, SpellForce, Street Fighter, Rivals of Aether and more.
Also, in 2022, Esports Scotland selected players in Rocket League and eFootball to represent Scotland in the Commonwealth Esports Championships, where they picked up two silver medals. They've worked alongside British Esports as one of the home nations.
The blurb on the Esports Scotland website states: "We're more than just an event company; we're passionate about cultivating a thriving competitive gaming ecosystem for everyone. Our core mission is to nurture a grassroots community of gamers and facilitate global cooperation within the gaming world.
"Our events are meticulously crafted to offer an educational, captivating, and all-embracing experience. Additionally, we provide white-label solutions for enterprises and organisations seeking to host their very own esports tournaments. We invite you to join us and become a vital part of our rapidly expanding esports family."
'We are actively engaged with those affected' – Esports Scotland responds to criticisms
Esports News UK reached out to Esports Scotland for a right of reply. We asked:
Why haven't people been paid yet?
When can they expect to get paid?
Did the SEL5 have a prize pool of £3,000 per game, split across the five games?
Is there an SEL6 taking place this year?
Is there anything else you'd like to add?
James Hood, founder and CEO of Esports Scotland, invited us onto a call to discuss the situation with the players affected and with Allan Hender, head of the British Counter-Strike Association, and we understand Esports Scotland is taking steps to pay those who are owed money.
James later sent the following on-record statement to Esports News UK and UKCSGO:
You can also hear from James following SEL 5 last year here, saying he was proud about his team's work:
The final word, from The British Counter-Strike Association and the Scottish Esports Network
Allan Hender, head of The British Counter-Strike Association (BCSA), said: "The SEL situation is unfortunate for all involved, the goal of growing Scottish esports is commendable and we would love to see more of it.
"However, things have to be done professionally and at the right pace for the Scottish scene.
"One aspect that's become clear to me since setting up the BCSA is money solves very few problems. Prize money, salaries and so on will not have a dramatic influence on producing more top-flight British players.
"Consistent competition, LAN events, reliable organisations, competitive integrity and professional standards are the answer. SEL will need to align themselves with this philosophy if they wish to operate more successfully in the future."
Following publication of this article, the Scottish Esports Network added: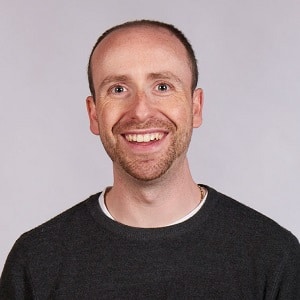 Dom is an award-winning writer and finalist of the Esports Journalist of the Year 2023 award. He graduated from Bournemouth University with a 2:1 degree in Multi-Media Journalism in 2007.
As a long-time gamer having first picked up the NES controller in the late '80s, he has written for a range of publications including GamesTM, Nintendo Official Magazine, industry publication MCV and others. He worked as head of content for the British Esports Federation up until February 2021, when he stepped back to work full-time on Esports News UK and offer esports consultancy and freelance services. Note: Dom still produces the British Esports newsletter on a freelance basis, so our coverage of British Esports is always kept simple – usually just covering the occasional press release – because of this conflict of interest.