Zeus with the Worlds trophy (Photo by Colin Young-Wolff/Riot Games)
Korean League of Legends gods T1 ended their seven-year Worlds trophy drought on the weekend after winning Worlds 2023.
They defeated China's Weibo Gaming 3-0 in emphatic fashion to secure their fourth Worlds trophy.
T1 passed every test at Worlds on their home turf in South Korea, dropping just one game to Gen.G in the swiss stage and one game to JDG in the semi-final.
It was redemption for Zeus, Oner, Faker (pictured below), Gumayusi and Keria, who lost 3-2 to DRX in the Worlds 2022 final this time last year.
For Weibo, they were the underdogs. Not many would've predicted they would reach the Worlds 2023 final.
However, they came into the tournament having finished second at the LPL Regional Finals, behind LNG.
Despite having his own song 'TheShy is Back' by Brits Caedrel and Ruddy Regan, TheShy had a dismal final, along with his fellow teammates weiwei, Xiaohu, Light and Crisp.
They only managed to get 11 kills throughout the series, and lost each game at around the half-hour mark with heavy gold deficits.
UK caster Nymaera explained: "TheShy vs T1 actually ended up achieving the worst KDA of any player in a Worlds finals ever, with 0.375. The closest behind him are also top laners Wunder (2019, 0.769) and Bwipo (2018, 0.692).
"Half of it wasn't even his fault either. Zeus had the best counterpick champion pool for top laners at Worlds and Weibo stuck to their guns going towards blue side. Game two was a bad game from TheShy, but games one and three the blame is very much shared with his team."
Worlds 2023 becomes most-viewed esports event
The League of Legends World Championship 2023 became the most popular esports tournament ever (outside of China, according to escharts.com).
It peaked at over 6m concurrent viewers, and also managed to set some records on streaming platforms and broadcast languages, including a peak of 534,500 peak viewers on AfreecaTV.
The next most viewed esports event was the Free Fire World Series 2021 in Singapore (5.4m peak viewers), and next was the 2022 Worlds (5.14m peak viewers).
Worlds 2023 recorded the largest audience for Korean (2m peak viewers), English (1.69m peak viewers) and Vietnamese (805,300 peak viewers) broadcasts in all of esports, according to escharts.com.
The event also reached the highest-ever Japanese LoL viewership of 155,000 peak viewers.
Naz Aletaha, global head of LoL esports at Riot Games, also looked back on League esports in 2023, saying that Worlds 2023 'saw more than a 65% increase in viewership from play-ins through semis'.
"More than 70 Worlds 2023 co-streamers across 17 languages have been producing S-tier content and offering fresh perspectives on all the action," Naz said.
"As we close out the 13th season of our sport, we're humbled that worldwide engagement continues to climb.
"That esports have permeated culture in ways we could have only dreamed of all those years ago. And that maybe, just maybe, we're close to squashing "e-Gaming" as a term once and for all. ;)"
Press conference comments from T1 and Weibo as T1 win Worlds 2023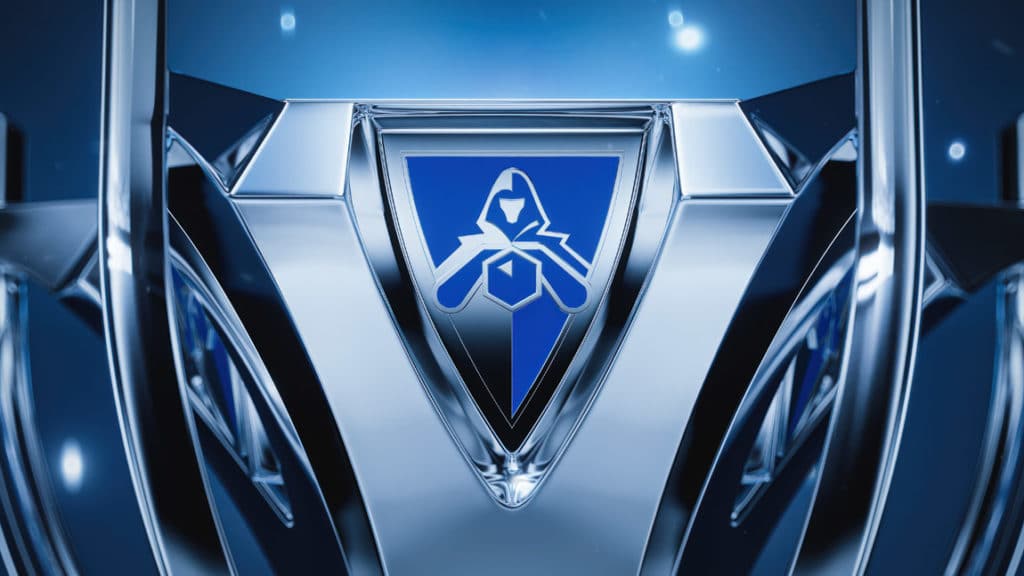 T1
Faker on the idea of retiring or continuing to play for a long time: "So, since I am still contracted, I will fully end up continuing my work at T1. Throughout my professional career I feel like I've been learning and growing a lot as a person.
"This isn't a common experience that you can get as a regular person, so I'd say I'll keep trying my best and I'll probably think about retirement at a later time."
On believing in something that others don't believe in: "I'm not sure if there's any belief I have personally different from anyone else, but I believe there's always something you can learn from your experience. So if you're ready to learn and grow, you're able to win. I feel like this time around, luck was on my side, I was able to have a great experience and I'm very grateful for that."
On having support outside of Korea, he added: "Being able to be loved by so many people outside of my home region doesn't mean I'm great. What allowed me to get so much support is the environment outside of Korea that allows them to support me. That support motivates me to grow as a person and I'm grateful for that."
"I've always been very curious about the result being different , once I was able to focus on the process of it
Keria on T1 winning Worlds 2023: "It still feels very surreal to me. I feel like I don't have many titles under my belt, so it ended up getting me to the point where I get very pressured in big matches on big stages.
Oner on performance struggles in the summer and doing so well at Worlds 2023: "So in the world of sports I feel like there's always moments where you do bad and you do well, and it's important than when you play badly, you're able to improve and move forward instead of just stop.
"I believe like what acted as a big factor here was that I never gave up."
Gumayusi: "Aside from my older sister overseas, all seven of my family members were here today at Worlds and I exchanged messages with my family right after the match."
Weibo Gaming
Xiaohu on thoughts of stepping down/retiring: "I think I will take a short break and consider this, thank you."
Xiaohu on what's been the motivating factor that's kept him wanting to compete all this time: "As a pro player I think I really need to do my own thing and do it well. Hopefully I can improve as a pro player as well, every year. Thank you."
TheShy said, as kindly translated for Esports News UK by Karolina Pluta: "We have once again made it to the finals. Sadly, there's no other way but to accept today's result. It was a difficult road to get here and we did our best, so I don't have any regrets."
He added: "I think I won Worlds too early in my career. I didn't have the time to feel the sadness of defeat, or other negative emotions. I only tasted victory, leading a busy life. This time, I have lost at a Worlds finals. I've experienced both victory and defeat. I almost feel as if I have become more mature through this.
"[On Zeus] I think I made the opponent play the game too comfortable in terms of the draft. Zeus is a young player that has the capacity to become even better. I hope he will be even better in the future.
"My arm injury is doing well, I don't think there are any major issues with my injury. I haven't completely decided on my plans for next year. I think my personal condition is good enough to continue my professional career. However, I also think that taking a bit of a break would not be a terrible idea. I will debate the two choices."
Which Worlds 2023 winners skins will T1 choose?
Ashley Kang asked the team at the post-final press conference and they responded:
Zeus: "Maybe Jayce or Yone, I'm contemplating between two. My hear tells me Jayce but my head's telling me Yone"
Oner: "Lee Sin, even though he has so many skins, I have to think about it but I'm leaning towards Lee Sin"
Faker: "I haven't thought about it, I guess I'd have to come up with a champion that I want to make a skin for. I want to make sure that we make a skin for the vast majority of fans that'd enjoy the skin. I don't actually know if I'd use it, I'd have to think about that"
Gumayusi: "Jinx"
Keria: "Lux, but I didn't play Lux, so I'd have to go with Bard or Renata"
Ocean Drake takedowns see $350,000 donated to Water.org
Riot's 'Take the Drake for Water's Sake' campaign in partnership with Amazon Web Services (AWS) that took place throughout Worlds 2023 has raised $350,000 to Water.org.
The campaign used the Worlds' stage to raise awareness for the importance of expanding access to clean drinking water and sanitation to people around the globe.
Every time an Ocean Drake was taken in a game, AWS and Riot made a donation to Water.org. The goal of the campaign was to raise enough money to help empower 70,000+ people in poverty with lasting access to safe water or sanitation.
A total of 70 Ocean Drakes were taken down during Worlds 2023 and as a result, $350,000 will be donated to Water.org.
More community reaction to Worlds 2023 and T1's grand final win
We'll leave you with a selection of tweets, follow-up and other reaction on the final:
Related article: Worlds 2024 finals coming to The O2 Arena, confirms Riot Games and Mayor of London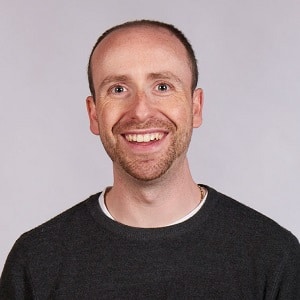 Dom is an award-winning writer and finalist of the Esports Journalist of the Year 2023 award. He graduated from Bournemouth University with a 2:1 degree in Multi-Media Journalism in 2007.
As a long-time gamer having first picked up the NES controller in the late '80s, he has written for a range of publications including GamesTM, Nintendo Official Magazine, industry publication MCV and others. He worked as head of content for the British Esports Federation up until February 2021, when he stepped back to work full-time on Esports News UK and offer esports consultancy and freelance services. Note: Dom still produces the British Esports newsletter on a freelance basis, so our coverage of British Esports is always kept simple – usually just covering the occasional press release – because of this conflict of interest.