NetEase Games, alongside award-winning game developer Greg Street (aka Ghostcrawler), have today announced the formation of the studio Fantastic Pixel Castle and its upcoming MMO codenamed 'Ghost'.
It's billed as a 'triple-A' MMO (massively multiplayer online role-playing game) set in a new fantasy universe.
Ghostcrawler formerly served as lead systems designer at Blizzard Entertainment for World of Warcraft and was most recently the executive producer on the League of Legends MMO at Riot Games.
He's joined by a founding team with a passion for the MMO genre and decades of experience working on successful games including World of Warcraft, League of Legends, Guild Wars 2, Fortnite, Overwatch and Valorant. 
Fantastic Pixel Castle said in a press release that it's 'embracing a remote-first structure and will be actively seeking talent and hiring qualified candidates. The studio will provide each individual the autonomy and support needed to bring Ghost to life.'
Why did Ghostcrawler leave Riot and what does it mean for the LoL MMO?
Ghostcrawler left Riot earlier this year, in March 2023.
He said in a Twitter thread: "A combo of personal and professional considerations led me to down this path. We experienced some devastating personal losses last year and I want to be closer to my surviving family.
"But while I was on break I got to think a lot about my career. Grief has a way of really bringing into focus what matters the most to you (still don't recommend it overall though). And after nine years at Riot it feels like it's time for something new!
"I said from the beginning that building a League of Legends MMO worthy of you all was going to be a long journey. The most important job I could do as part of that was to build an amazing team, and while I try to stay humble overall, I will brag about this team all day!
"The MMO is in good hands and it's the right time to hand over the reigns for the next phase. And I will be with you all playing the Riot MMO when it comes out."
'We want to show the game early and often to the community' – Ghostcrawler talks about live intro to the game set for November 8th
"With Fantastic Pixel Castle and Ghost, we want to demonstrate our commitment to open communication and development in front of players," said Greg Street aka Ghostcrawler, studio head of Fantastic Pixel Castle.
"We also want to show the game early and often to the community and make sure we are on the right track to incorporate constant feedback. This is possible because NetEase Games is a strategic partner that understands our vision, and gives us the creative autonomy, resources and support to be successful."
"Fantastic Pixel Castle is bringing some of the best MMO talent available to NetEase Games to develop this original fantasy IP, and they will have our full support to make this vision a reality," added Simon Zhu, president of global investments and partnerships at NetEase Games. 
Following one of the studio's core values of 'partnering with players', the Fantastic Pixel Castle founding team will host a live introduction to the studio and the Ghost MMO.
The team will be answering questions from the community on November 8th 2023 at twitch.tv/fantasticpixelcastle. There's also more info on the Fantastic Pixel Castle website.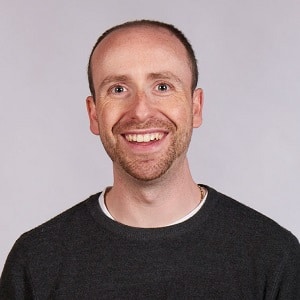 Dom is an award-winning writer and finalist of the Esports Journalist of the Year 2023 award. He graduated from Bournemouth University with a 2:1 degree in Multi-Media Journalism in 2007.
As a long-time gamer having first picked up the NES controller in the late '80s, he has written for a range of publications including GamesTM, Nintendo Official Magazine, industry publication MCV and others. He worked as head of content for the British Esports Federation up until February 2021, when he stepped back to work full-time on Esports News UK and offer esports consultancy and freelance services. Note: Dom still produces the British Esports newsletter on a freelance basis, so our coverage of British Esports is always kept simple – usually just covering the occasional press release – because of this conflict of interest.