With the launch of Call of Duty: Modern Warfare 3 (MW3) and what some are calling 'Warzone 3', due November 10th 2023, we got some quick thoughts and tips from UK Warzone player and streamer Liam 'Jukeyz' James.
Red Bull player Jukeyz – who left London Royal Ravens a few months ago – has got his hands-on with MW3, so what are his first impressions of the game?
"I'm loving that movements have come back," he said. "I spent the last year playing Warzone 2 with hardly any movement, so I feel like everyone is going to love this movement in the new game.
"The game is very fast-paced, and I like the guns as well, as they're quite modern. It was great to try out the new maps in Beta, and to see old school maps return, like Favela and Rust.
"I think every map from the previous Modern Warfare titles is returning, which is a great bit of nostalgia for everyone, and I think that will bring a lot of people back to the game. The time to kill (TTK) in Modern Warfare 3 is also perfect – it suits the movement, the maps and the guns."
What tips and tricks would Jukeyz share with aspiring pro players looking to make their mark with MW3?
"The most important thing would be to grind and play as much multiplayer as you can," he said. The competitive scene is going to be very active playing Search and Destroy, so play that until Warzone and Multiplayer Ranked comes out.
"If you're playing competitive from the start, by the time Multiplayer Ranked or Warzone comes, you'll be ready to fight the good players. This is how I've approached the game every year since the first Warzone came out.
"I would play Search and Destroy for five months, so that when Warzone for a specific title came out, I would be far ahead of everybody else. So my advice is to just grind the game as soon as it comes out, putting the hours in and learning it."
What are the biggest differences from the previous title, and how does Jukeyz find it has most improved – as Slide Cancel and Reload Cancel have both come back, alongside major movement changes?
"Comparing Modern Warfare 3 to Warzone 2, movement has really improved. I remember when Warzone 2 first came out in 2020 and we couldn't really move, so players couldn't plate and run," Jukeyz said. "People were quite frustrated because it was so different from what we had previously experienced with Warzone 1. This meant that half of 2022 was purely movement based with reload cancel, slide cancel—nevermind not being able to plate and run at the same time.
"We got movement back months into the game, and that's when movement started to get more fluid. With all these changes, I honestly believe Modern Warfare 3 is going blow Modern Warfare 2 out of the water."
Are there any other features or modes he wants to see implemented into MW3 after its launch in early November?
"Obviously I'm looking forward to Warzone and its Ranked Play, but that doesn't come out until December," Jukeyz answered.
"With Modern Warfare 3, I'm excited for Multiplayer Ranked play – though apparently that's coming out at the same time as Warzone, so I feel kind of stuck between what I'm going to be playing! I might try to mix it up and play both, because I want to get my movement prepared.
"I want to fight good players and can do that by playing Multiplayer Ranked. So I want to get myself ranked as high as possible, grow my stream and just be ready to take down the pros when Warzone comes out.
"Another thing I'd like to see, if it's possible, is for Capture the Flag to return, though I don't know if it will ever come back. I think that game mode is possibly the best game mode ever, after Search and Destroy, obviously. Personally, I think Capture the Flag should always be in the Call of Duty League."
What are Jukeyz' competitive and aggressive builds at the moment? Has getting hands on with MW3 changed either of his loadouts in any way?
"Currently, on Warzone 2, I'm still using the Kastov 762 even though it's been nerfed a few times over the past couple of months. I still think that's the best AR to shoot. With SMGs, I'm switching through a lot of them," Jukeyz said.
"At this moment, I've got the 9mm ISO, the BAS-P and the MP5, but that's been nerfed to the ground, so I use the BAS-P more. I don't feel like the guns that I used on the beta really changed in comparison to what I used on Warzone 2.
"I was tempted to try and play around with the guns, using the No Stock attachment, so I could fly around the map more but I haven't been focused on that because I've been playing Ranked Play."
What would he consider to be the most important elements of your loadout and how does it impact his strategy and gameplay?
"I try to keep a loadout that I can use for both long and close range," Jukeyz stated. "I use an AR for my first gun and an SMG for my second gun. Sometimes to suit my style of gameplay I use an AR that can also be used up close – a pretty powerful weapon, which is the Kastov, of course.
"Other people use guns like the Hemlock or the TR-76 Geist but I just keep loyal to the Kastov because it's good for long and close range. I always have an SMG that can also do the same—one that's good for medium and short range."
Is there anything else about the game Jukeyz wants to say? What are his thoughts on Warzone in MW3?
"I just hope everyone plays Warzone when it comes out," he said. "It'll be great to try and get Warzone back to what it once was during Warzone 1, though that was during lockdown so everyone was gaming, but it would be nice to try and get some hype around Warzone 3.
"When it comes out, hopefully, we can get back to the viewership that we once had, so that more tournaments can be hosted and we can all have something to play and compete for."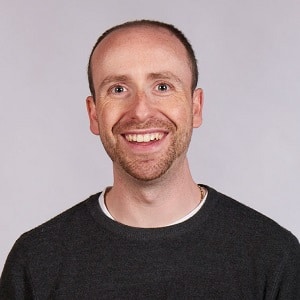 Dom is an award-winning writer and finalist of the Esports Journalist of the Year 2023 award. He graduated from Bournemouth University with a 2:1 degree in Multi-Media Journalism in 2007.
As a long-time gamer having first picked up the NES controller in the late '80s, he has written for a range of publications including GamesTM, Nintendo Official Magazine, industry publication MCV and others. He worked as head of content for the British Esports Federation up until February 2021, when he stepped back to work full-time on Esports News UK and offer esports consultancy and freelance services. Note: Dom still produces the British Esports newsletter on a freelance basis, so our coverage of British Esports is always kept simple – usually just covering the occasional press release – because of this conflict of interest.