Esports News UK editor Dom Sacco shares his opinion on Saudi Arabia's growing strength in gaming and what it means for the community in UK esports and beyond. Update: This article came days before Saudi's announcement of the Esports World Cup
When I wrote up the news of British Esports partnering with the Saudi Esports Federation last week, one initial reaction to my news post was a gif of an elephant in a room.
I ran the news neutrally, and hadn't touched too much on the context of Saudi's rise in esports, nor the idea of sportswashing or Saudi's human rights record towards women and LGBTQ+ people.
So I understand what that person was asking me to do.
Now, with today's news that ESI London 2023's presenting partner is Saudi 'giga project' entertainment complex Qiddiya, and from what I've heard, more Saudi UK esports partnerships are on the way, I want to address the elephant in the room. Properly.
After the British Esports community backlash, several of you sent me direct messages asking me for my opinion on it.
This was tough for me, given I've worked for British Esports full-time for four years, and I still produce their weekly newsletter on a freelance basis.
I learnt of their Saudi deal days before it was announced, and my work with them means it's difficult – nay, impossible – for me to report on it truly objectively and share my opinion. In a way, the same goes for ESI London given Esports News UK is a media partner and I helped them out with some editing in their excellent Esports Journal magazine.
But I wanted to make my stance clear given the repeated messages in my inbox:
Regardless, it brings us to the topic of Saudi's increasing involvement in esports and gaming.
Two key takeaways from the above – the word 'unsurprising' and staff members dealing with the actions of senior decision makers.
For the record, I have good industry friends at both British Esports and Esports Insider, which makes this even harder for me to write, and I want to make it clear this is a general opinion piece not intending to attack the staff of either.
But it is unsurprising for me to see Saudi Arabia striking more and more partnerships in esports, and now UK esports. Their involvement in gaming is nothing new.
Some of Saudi Arabia's investments in esports, gaming and tech
The Saudi government's Public Investment Fund, which owns the likes of Newcastle United, and ESL Faceit Group parent Savvy Games Group, has made real inroads into esports and games in recent years.
2020: NEOM attempts to partner with the LEC (more on that in the next section)
2021: Invests over $3bn in stock of Activision Blizzard, EA and Take-Two
June 2022: Acquires $1bn stake in THQ Nordic and Gearbox Entertainment parent company Embracer Group
February 2023: Increases stake in Nintendo to 8.26%
April 2023: Acquisition of mobile game dev Scopely, $4.9bn
That's not to mention the millions of pounds in prize pools at tournaments like Gamers8 and Gamers Without Borders at Riyadh, Saudi's capital.
Overall, it's pumping some $38bn into become a gaming hub.
Saudi aren't just throwing money at the games industry, they're making it rain down from the skies. The weather forecast is a continuous downpour, with games companies and individuals bending backwards and tilting their faces upwards to drink it all in.
At a time where we have a cost of living crisis and the so-called esports winter, with investments drying up and times getting hard for organisations and others in esports, this money falling from the Saudi sky will undoubtedly be alluring to many.
As Bulldog Esports founder and Fourth Wall head of operations, Newts, said to me on Twitter earlier:
The British Esports and ESI announcements also come after a recent esports trade mission from the UK Department for Business and Trade to the Kingdom of Saudi Arabia, 'with the aim of fostering connections and exploring opportunities in the Saudi Arabian esports landscape'.
This article I'm writing right now also comes just one day after the UK Prime Minister had a call with the Crown Prince of Saudi Arabia, Mohammed bin Salman, about the conflict in Gaza and trying to seek a peaceful resolution to the crisis.
"The leaders also discussed wider cooperation between the United Kingdom and Saudi Arabia, including in the areas of defence, trade and investment," a press release on the Gov.UK website stated.
It also comes a few days after England footballer Jordan Henderson was booed by spectators after being subbed off the pitch. Henderson was an ally of the LGBTQ+ community, but moved to Saudi Arabia to play football there earlier this year.
He said the move to Saudi 'doesn't change who I am as a person'.
Henderson earns a reported £700,000 a week.
This is bigger than esports.
Fear, mental gymnastics and the announcement that changed everything
Just over three years ago, LEC ended its partnership with Saudi mega city NEOM following extreme community backlash, including criticism from its own casters and staff.
A few weeks after this article you're reading now was published, McLaren Shadow struck a deal with NEOM, and NEOM also opened its first international office in London, with Deputy Prime Minister Oliver Dowden celebrating its opening – and no one batted an eyelid.
Money opens doors, and some people forget their morals or past viewpoints, it seems – or perhaps they just don't care about sim racing and the UK Government as much as League of Legends esports.
Last year, Moist Esports declined to play at Saudi's GWB Rocket League event, with UK coach Noah vowing "not to associate with a country that doesn't recognise LGBTQ+ people as human beings".
I've seen some in the industry get criticised and attacked on social media for joining Saudi Arabian companies, or working for ones owned by the state.
Rainbow Six and Valorant caster JessGoat made a surprising u-turn a few months ago after criticising Saudi's Gamers8 tournament last year, expressing 'deep shame for the emotional comments' she previously made a year ago.
Some, like Team Liquid, donated money to women's and LGBTQ+ charities in a bid to justify their involvement in Saudi events like the Riyadh Masters Dota 2 event.
Richard Lewis wrote in a report: "Ultimately they stated that it was now impossible to avoid doing business with the Saudi Arabian state due to their widespread investment in the gaming and esports industry and that to deliberately avoid doing that business would only hurt Team Liquid in the long run."
I find all of this mental gymnastics – taking money from Saudi, while attempting to retain individual views and morals – staggering, and unnerving. It's all a masquerade.
In my opinion, some of them are doing it because they don't know how to navigate Saudi's increasing involvement in esports. And it seems they are doing it out of fear. Like JessGoat admitted. I'm not claiming to know how to navigate it either – consider this article some attempt at making sense of it all.
For me, the NEOM announcement set the stage. Brands and esports companies grew fearful of drawing a similar response from the community – and rightly so.
This is pure speculation, of course, but I did find it interesting that Guild Esports said their second Counter-Strike team had been funded by multiple sources, including an unnamed national esports federation.
Esports Insider ultimately waited to announce Qiddiya as their presenting partner until a day before the start of their major, respected, ESI London industry conference. It was mentioned in a press release titled 'G2 Esports, EA Sports, Formula E, Pringles and more take to the stage at ESI London'.
I'm not surprised by this, and I don't expect little old me to be told about other partners for an event that Esports News UK is also a media partner of.
Seeing my logo alongside some of the others did make me a little uncomfortable. But I didn't have it removed. Which brings me to my next point.
Anger, acceptance and navigating the reality of Saudi as a force in esports
Look, I am not claiming to be holier than thou. I know money is needed to keep the lights on. I rely on partnerships and sponsored articles to keep Esports News UK running.
I understand that Saudi are not going away. If anything, their presence is going to increase more and more. We know there are other UK esports and Saudi partnerships coming.
For some, this presents a dilemma – stay in esports alongside Saudi, or refuse to accept it, to stick to their morals, and potentially not have the opportunities and payments that Saudi offers. Or perhaps there is a third path – some kind of middle ground.
Trying to make sense of all this reminds me of the five stages of grief: denial, anger, bargaining, depression and acceptance.
But as a collective, I feel like the esports community is somewhere between anger and bargaining, as it approaches acceptance.
Some of the comments made in response to my article on ESI London's partner included:
"I guess this is just how its going to go now…"
"Guess this is the new norm now."
"Plenty more of these on the way I guess, who's next?"
British Esports, in their response to community backlash, spoke of having conversations and 'the power of dialogue to overcome challenges and cultural differences'. They want to converse with Saudi and talk through the issues together.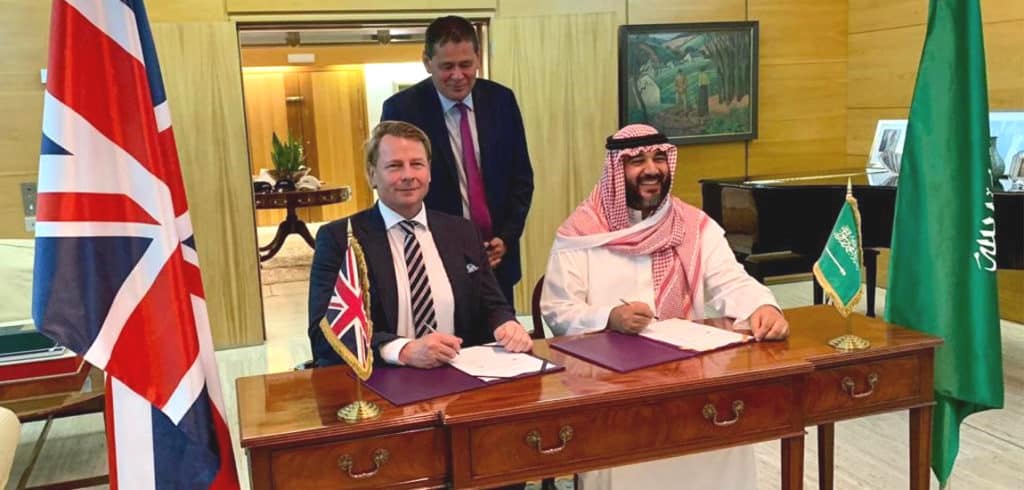 ESI London has a invite-only Women & Non-Binary Esports Breakfast, with Sportfive, TheGameHers, GirlGamer Esports Festival, Women in Games and Women in Games International.
There is also talk at 2.20pm on Thursday October 19th, titled 'Unity in Diversity: Esports Governance across EMEA', featuring Maha Aloufi, strategy executive director at the Saudi Esports Federation.
I personally think the fact that she is there, that there is an effort to create a dialogue, is positive.
A lot of talented people are also a part of ESL Impact, the women's CS tournament series, which is ultimately backed by Saudi Arabia.
Through this continued engagement may come widespread acceptance, in time.
Others might say this is all ultimately fruitless, that Saudi won't change, while others might say that it's best to at least try. And they may argue: why can't we have a company or event that with a diversity initiative that's also engaging with Saudi? For me, that's a thin line.
Others will say that the esports community is overreacting. How many Newcastle fans are upset with their Saudi owners? Any initial objections seem a distant cry now that the football club are doing so well on the pitch and spirits are high.
As an Arsenal fan, I've seen fellow fans angry with our owners, the Kroenkes, for different reasons. They seem to have gone very quiet too, since we started challenging for the Premier League title. Will the esports crowd quieten down if prize pools rise and the quality of tournaments increase, and Saudi directly addresses community concerns?
'Principles have a price.'
Some will also say: why all the protests about Saudi, when China is a force in gaming too and no one seems to be speaking about their human rights record? Tencent is a giant, it owns Riot Games, Sumo Group and more, and has significant stakes in Supercell, Epic Games, Krafton and Ubisoft to name a few. It's not getting the flak that Saudi is.
Some will say that women's rights have improved in Saudi, others will say not significantly enough.
Some will commend Savvy Games Group for aiming to ensure half of its leaders are women, others will say actions speak louder than words.
And let's not forget the esports players and gamers based in Saudi. They aren't responsible for setting the laws in their country. How must they feel seeing the West's dialogue about their country getting involved in esports? Shouldn't we be welcoming to them?
We'll always have differing, conflicting opinions. But can we find a middle ground?
For me, summarising this, it all boils down to acceptance.
The esports community is cautious to accept anyone new who wants to be a part of it. When I set up this site eight years ago, the UK League of Legends crowd were wary of me. It took time for them to accept me. I'm still small fry though, and I'm happy with that.
Saudi wants to become a true force in esports. They want to host top tournaments. They want the community to come to them.
But the esports community as a whole – right now – seems it's not yet ready to fully accept Saudi into esports, in my opinion.
Perhaps it never will.
But perhaps it won't even have to.
"If money go before, all ways do lie open."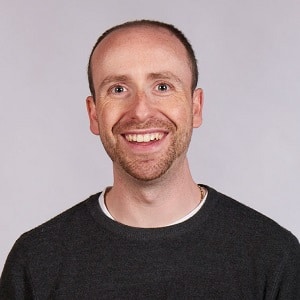 Dom is an award-winning writer and finalist of the Esports Journalist of the Year 2023 award. He graduated from Bournemouth University with a 2:1 degree in Multi-Media Journalism in 2007.
As a long-time gamer having first picked up the NES controller in the late '80s, he has written for a range of publications including GamesTM, Nintendo Official Magazine, industry publication MCV and others. He worked as head of content for the British Esports Federation up until February 2021, when he stepped back to work full-time on Esports News UK and offer esports consultancy and freelance services. Note: Dom still produces the British Esports newsletter on a freelance basis, so our coverage of British Esports is always kept simple – usually just covering the occasional press release – because of this conflict of interest.