For transparency: Esports News UK editor Dom Sacco used to work full-time for British Esports between September 2016 and February 2021, and currently does some freelance work for them, producing their weekly email newsletter. We received several messages about this story – Dom posted a public statement on it here.
Update (October 10th 2023): British Esports has posted a statement in response to community criticism of its partnership with the Saudi Esports Federation.
The federation said: "We want to make it absolutely clear that British Esports has not received any monetary contributions of any kind from our partnership with the Saudi Esports Federation. This is not a commercial agreement or sponsorship.
"We also want to reaffirm our belief that every individual, regardless of their gender, race, religion or sexual orientation, should be able to participate and thrive in the esports industry – and this has not changed and will not change."
British Esports went on to state about its 'willingness to engage in dialogue' with Saudi 'to positively shape and influence change', and the chance for 'challenges to be overcome through the power of dialogue'.
Original article (October 9th 2023):
National body the British Esports Federation has today announced a one-year partnership with the Saudi Esports Federation, and it's been poorly received by the UK esports community.
The two federations described it as a 'landmark collaboration' in a press release. It's been made as the UK Department for Business and Trade takes its first esports trade mission to the Kingdom of Saudi Arabia, 'with the aim of fostering connections and exploring opportunities in the Saudi Arabian esports landscape'.
The Saudi Esports Federation is billed as 'the regulating body in charge of nurturing elite gaming athletes and developing the gaming community and industry in Saudi Arabia'.
Reaction to British Esports' above announcement post on social media platform X has been negative. Several people in UK esports have called out British Esports for claiming to be diverse and having its Women in Esports programme, yet siding with a country that has a poor human rights record and treatment of LGBTQ+ people.
The press release read as follows: "Both esports federations have formally committed to working together to elevate esports to new heights under the agreement."
"The partnership's key initiatives will encompass a wide range of projects, events and activations designed to cultivate esports talent, through immersive cultural exchange programmes, internships, mentorship, bootcamps, esports training programmes, educational initiatives and collaborative research projects.
"Part of the agreement will see British Esports and Saudi Esports host home and away matches with some of the top UK and Saudi esports athletes, competing at the National Esports Performance Campus in Sunderland and at Gamers8 later next year in 2024.
"This partnership underscores the commitment of both federations to fostering international cooperation and growth within the esports industry and heralds an exciting era of opportunity, investment and development."
'We can create a platform that empowers players' – Saudi Esports Federation
The partnership commenced alongside a reception in Riyadh, hosted by the UK Ambassador Neil Crompton, with HRH Prince Faisal Bin Bandar bin Sultan, Chairman of the Saudi Esports Federation and Chester King, CEO of British Esports, attending.
HRH Prince Faisal Bin Bandar bin Sultan, Chairman of the Saudi Esports Federation, said: "Saudi Esports Federation is constantly evolving and creating new pathways for players to gain new experience, and our cooperation with the British Esports Federation will play a key role in fostering talents and unite the esports community.
"We are excited about this collaboration, which is poised to usher in a new era for esports in the UK," added Chester King, CEO of British Esports.
"As two of the world's leading esports federations, our joint efforts will undoubtedly shape the future of the industry, providing incredible opportunities for esports athletes, professionals and enthusiasts alike."
Related article: £5.7m 5G boost for British Esports' multi-site venue in Sunderland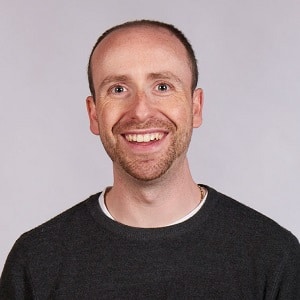 Dom is an award-winning writer and finalist of the Esports Journalist of the Year 2023 award. He graduated from Bournemouth University with a 2:1 degree in Multi-Media Journalism in 2007.
As a long-time gamer having first picked up the NES controller in the late '80s, he has written for a range of publications including GamesTM, Nintendo Official Magazine, industry publication MCV and others. He worked as head of content for the British Esports Federation up until February 2021, when he stepped back to work full-time on Esports News UK and offer esports consultancy and freelance services. Note: Dom still produces the British Esports newsletter on a freelance basis, so our coverage of British Esports is always kept simple – usually just covering the occasional press release – because of this conflict of interest.