UPDATE (July 30th 2020): Riot Games' LEC has ended its partnership with NEOM in less than 24 hours after announcing it.
Riot said in a statement: "As a company and as a league, we know that it's important to recognise when we make mistakes and quickly work to correct them. After further reflection, while we remain steadfastly committed to all of our players and fans worldwide including those living in Saudi Arabia and the Middle East, the LEC has ended its partnership with NEOM, effective immediately.
"In an effort to expand our esports ecosystem, we moved too quickly to cement this partnership and caused rifts in the very community we seek to grow. While we missed our own expectations in this instance, we're committed to reexamining our internal structures to ensure this doesn't happen again."
You can also watch a good analysis of this news by Richard Lewis here.
Original article (published July 29th 2020): Riot Games has come under fire from the League of Legends community – including members of its own team – over a new sponsorship deal.
Riot's European Championship, the LEC, announced NEOM as a main partner for the summer season.
NEOM is a tech city being developed in Saudi Arabia, a country with archaic and barbaric views towards LGBTQ+ individuals.
For the LEC, an esports league that is currently displaying its logo on socials with pride colours, and a game in League of Legends that often runs events to celebrate diversity, Riot has been accused of hypocritical behaviour.
Blast has also faced a similar backlash for its partnership with NEOM too.
Riot said in its announcement: "NEOM has their sights set on the future – and to help future-proof the LEC stage, they'll be sponsoring the Oracle Lens during live broadcasts which helps players predict the next moves a team will make.
"Starting from Summer Week 7, NEOM joins Kia, Alienware, and KitKat, completing the lineup of our main partners for this season."
The community is not happy with Riot's decision – you can see some reactions from UK personalities and people within the LEC casting and production team below.
LEC/Riot staff, casters and others react
UK/Ireland esports community reacts
Ironic: donning an LGBT logo whilst supporting a project led by a country that treats LGBT citizens how it does.

— Dezachu (@Dezachu) July 29, 2020
Gbay is outside the UK and Ireland, but he made a valid point worth highlighting:
And G2's founder said that the esports teams had no say in the LEC's decision.
'Staff and fans will Riot'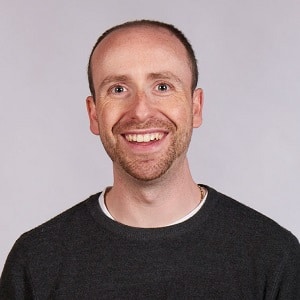 Opinion by Esports News UK editor Dom Sacco
Today's news is shocking. We've seen several instances this year where the esports community has rallied together to try and get through a difficult time, whether it's COVID-19 or allegations of widespread abuse in the industry.
So many big personalities have spoken out about today's news, as seen in the many tweets above.
Of course things are now rocked behind the scenes in the LEC and at Riot. For me, surely they have to do a u-turn on this, otherwise it's going to be an ongoing PR nightmare for them. Can you imagine Twitch chat during the parts of LEC broadcasts where NEOM is being promoted?
It wouldn't surprise me if some of the staff/casters strike over this, and if so, I wouldn't blame them.
It's a huge shame, because for me the LEC has been one of the shining lights in esports this year, with top-notch production quality, entertaining matches and a setup that has just worked during lockdown. Now this.
Riot needs to act quickly and respond, or it may find mutiny on its hands.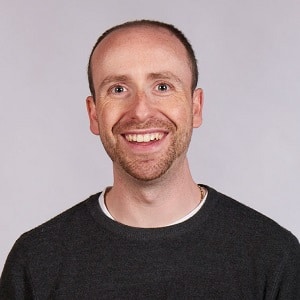 Dom is an award-winning writer and finalist of the Esports Journalist of the Year 2023 award. He graduated from Bournemouth University with a 2:1 degree in Multi-Media Journalism in 2007.
As a long-time gamer having first picked up the NES controller in the late '80s, he has written for a range of publications including GamesTM, Nintendo Official Magazine, industry publication MCV and others. He worked as head of content for the British Esports Federation up until February 2021, when he stepped back to work full-time on Esports News UK and offer esports consultancy and freelance services. Note: Dom still produces the British Esports newsletter on a freelance basis, so our coverage of British Esports is always kept simple – usually just covering the occasional press release – because of this conflict of interest.