Two major esports tournament providers, ESL and Faceit, have joined forces under controversial circumstances.
They willl now be owned by Savvy Gaming Group (SGG), which is 100% owned by Saudi Arabia's sovereign wealth fund – its government's Public Investment Fund.
Savvy Gaming Group has acquired ESL from Modern Times Group (MTG) for $1.05bn, and has purchased Faceit for a reported $500m. SGG is headquartered in Riyadh, Saudi Arabia.
The move – first reported by Handelsblatt – has been criticised by pockets of the esports community for Saudi's human rights record.
British esports personality Thorin, who opposed ESL's women's circuit announcement last month – was quick to condemn this move:
Last year, PIF led a consortium that bought Premier League football club Newcastle United – a move opposed by other UK football clubs.
And in 2020, Riot Games came under fire for its partnership with Saudi Arabia tech city NEOM – a deal that was cut short within a day of its initial announcement.
Other members of the gaming and esports community, including CSGO host Frankie Ward, had their say:
UK caster Vince Hill said: "I won't be working with ESL, I won't be working with DreamHack and I won't be working with Faceit while this money from the Saudi Arabia government through the Savvy Gaming Group continues to be a part of these companies."
He did post a video sharing his thoughts, but has since removed this after receiving death threats about it.
ESL says the Faceit, DreamHack, ESL, ESEA and Badlion brands "will continue operating as before". MTG acquired ESL and DreamHack in 2015, and later merged the companies under the name ESL Gaming.
ESL and Faceit – both of which have UK operations – will retain their leadership teams in the new group, with a new structure that sees Craig Levine and Niccolo Maisto as co-CEOs. Ralf Reichert, co-founder of ESL, will move into a non-operational role as executive chairman, supporting the leadership team.
The transaction is expected to close in the second quarter of 2022.
The Four Horsemen/Insight on Esports account posted an interview with Faceit's Mik Attisani on the issue.
UK operations at ESL were taken over by centralised teams in Poland and Germany back in late 2019.
MTG said in a statement: "We are convinced that Savvy is the right owner who will continue to invest in the development of ESL Faceit Group to nurture and entertain players and fans globally."
Faceit CEO Niccolo Maisto added: "In the past years, ESL and Faceit had a significant positive impact for the growth of the esports industry, bringing a variety of propositions for players, teams, publishers, and developers.
"By uniting these complementary capabilities, and with the backing of SGG, we are taking a long-term approach to develop a more robust platform to better support the future of the whole competitive gaming ecosystem and generate more value for all its stakeholders in a sustainable way."
Brian Ward, CEO of Savvy Gaming Group, commented: "Savvy has committed to invest heavily in the games and esports industry and to materially strengthen the global games community. And as new owners, we remain fully supportive of ESL's and Faceit's respective strategies and leadership, and to driving their businesses forward to support the continued success of competitive gaming."
ESL CEO Craig Levine said: "Our mission remains unchanged: to create a world where everybody can be somebody. Our merger with Faceit, along with the backing of SGG, will give us more know-how, capabilities, and resources than ever before to deliver on this vision."
The group said its aims are to:
"Show players their path to pro and the progress they make and discover rising stars/expand our offering of online competitions and integrate them directly into the professional team circuits."
"Support more players, in more regions. Help grassroots development and local scenes take their place in a global community."
"Further develop tools and technology to give everyone access to smooth and fair competitive environments."
It has also created a $100,000 fund to support small local organisers. There's more info in this ESL Faceit CSGO initiatives page.
The news comes one week after Microsoft announced a shock buyout of Activision Blizzard.
Opinion: Is Microsoft's shock $68bn buyout of Activision Blizzard good news for esports and gamers, or a match made in hell?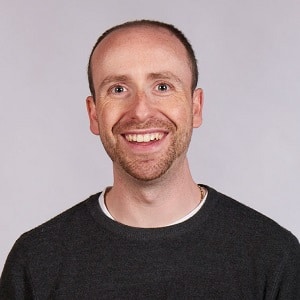 Dom is an award-winning writer and finalist of the Esports Journalist of the Year 2023 award. He graduated from Bournemouth University with a 2:1 degree in Multi-Media Journalism in 2007.
As a long-time gamer having first picked up the NES controller in the late '80s, he has written for a range of publications including GamesTM, Nintendo Official Magazine, industry publication MCV and others. He worked as head of content for the British Esports Federation up until February 2021, when he stepped back to work full-time on Esports News UK and offer esports consultancy and freelance services. Note: Dom still produces the British Esports newsletter on a freelance basis, so our coverage of British Esports is always kept simple – usually just covering the occasional press release – because of this conflict of interest.