The UK Esports League (UKEL) is finally back after almost two years to bring the UK and Ireland League of Legends community esports tournaments and other activities.
It's one of five new LoL National Leagues brought back to the Northern League of Legends Championship (NLC) ecosytem for Northern Europe, two years after these national leagues were ditched for a cross-region UK & Nordics divisional system. ENUK Editor Dom Sacco spoke with Alex 'Synygy' Winton, UKEL Founder & Operations Director, to find out more.
UKEL news announcement: 'The UKEL returns to the UK & Ireland League of Legends ecosystem'
The UK Esports League (UKEL) has announced its return as an official Competitive Experience Partner of Riot Games for the UK & Ireland (UK&I) for League of Legends.
It's been granted a licence by Riot Games and Leagues.gg to continue its operations until the end of the 2024 season and potentially beyond.
The UKEL said in this announcement post it will work in partnership with Riot Games and Leagues.gg to shape the future of the UK&I ecosystem through the creation of a dedicated community space that will serve as a central hub for players, events, communications and the competitive community.
Additionally, the UKEL will be relaunching its tournament structure under the name "4 Nations", a reference to both the former 2014 tournament, and of course the nations which make up our region.
From the archive: Esports News UK's first ever UK LoL article on 4Nations in 2014
"Our primary goal is to build a safe and welcoming community space for everyone [in the UK & Ireland] that shares in, and grows, their passion for competitive League of Legends," said Alex "Synygy" Winton, UKEL Founder & Operations Director. "The return of our competitive league will also provide opportunities for competitors, talent, and support staff to progress in a professional yet accessible environment."
A page on the official LoL website added: "Four Nations hopes to be the stepping stone for the next Kasing or Alphari to make their way to the LEC."
The UKEL's first initiative in building the community will be the expansion of the UKEL Discord server in preparation for it to aim to become the official hub of not just the UKEL, but also the entire UK&I League of Legends competitive community in collaboration with Riot Games Northern Europe.
The server will be welcoming of everyone who wants to be involved in League of Legends esports, providing them the ability to socialise, network and play with likeminded people, all within a safe and moderated environment. It aims to help the community make friends, find teammates, tournaments, have discussions and so on.
Members can also expect a host of other benefits such as giveaways, competitions, watch parties and social activities. The continued growth of the community will only see bigger and better opportunities for all stakeholders, from live finals and events for fans, to investment for organisations.
Marc 'Omnimushu' Busby, UKEL Founder & Managing Director, said:
"We also want them to feel motivated by failures, such that they want and demand more. That passion is what moves us forwards."
The UKEL said it will put increased effort into creating content, with a focus on building engaging and relatable storylines, working to empower teams and players through fandom, in order to build an engaged community of fans. The UKEL added that transparency is important.
A page on the official LoL website added: "Four Nations hopes to be the stepping stone for the next Kasing or Alphari to make their way to the LEC."
The league will commence on September 18th, with further key information including sign-ups, rules and schedules becoming available on 31st July via our UKEL Discord server and UKEL Twitter account."
Interview with the UKEL on running UK & Ireland LoL tournaments once again
Dom Sacco, Esports News UK: Congratulations on your return to running UK and Ireland League of Legends tournaments as a partner of Riot Games! How does it feel to return after almost two years since UKEL Summer 2021?
Alex 'Synygy' Winton: Thank you! I'm really looking forward to being involved with UK&I League of Legends again, especially as it's where I started my journey in esports. Both myself and [UKEL Founder and MD] Marc were disappointed that we had to stop running the UKEL in 2021 as we'd really started to hit our stride in terms of our reputation, the quality of the teams, players and talent involved, as well as overall viewership and engagement.
To have the opportunity to continue what we started, especially in partnership with both Riot Games and NLC, has me very excited for the future.
The NLC has been running for over three years now since its initial announcement in 2020, bridging the UK and Ireland with the Nordic countries. Do you think UK and Ireland LoL lost a bit of its identity during this time? How important do you feel it is for our region to have its own tournament series?
It absolutely has, especially since moving to the unified linear system that Freaks4U implemented when they took over [running of the NLC], though I do want to say that I think their reasons for doing so were valid when looking at the NLC region as a whole.
However, I think it's very important for each country within our region to have its own tournament for two reasons. Firstly and most importantly is the community aspect, because quite simply us humans are social creatures and we want to feel part of something. Without a local community it's hard for any recreational activity to thrive, whether that's sports, hobby clubs, or esports, because you lack that sense of belonging.
Secondly is purely ease of access. If you're interested in playing League of Legends competitively the first place you'll look is in your local area, and so if the only tournament is the wider NLC one it means people are much more likely to miss it.
What have you learnt from running the UKEL between 2019 and 2021, and the break since then, that you will take forwards into the UKEL in the future?
In 2019, I had no idea how to properly run a tournament, though I thought I did simply by virtue of having played on or managed teams in tournaments. So it's safe to say that I learnt a huge amount in a short space of time about all the fundamentals: formats, scheduling, operating a broadcast, problem solving etc.
Also, at that time the UKEL was just a passion project for myself that also started to solve a problem for the scene, so there wasn't much time put into making it financially viable in the long term. In the break since, I've had the opportunity to work alongside experienced tournament management [at ESL and Blast events] which has furthered my own knowledge in that area, as well as develop my business skills [at LDN UTD].
The announcement mentions you 'working in unison with the existing UK and Ireland community'. Can you elaborate on that point?
As mentioned in our announcement, we will also be establishing a community hub for competitive League of Legends in the UK&I. One of the reasons for doing this is to provide a central hub where players can find out about all the other LoL related events, tournaments and activities that are happening across our countries.
We want players to become part of the community and be fans of UK&I League of Legends as a whole, and not just people who participate in NUEL, NSE, Insomnia Gaming Festival, their local Belong Arena etc. Naturally that's beneficial to us because we want those players to participate in our community and tournaments, but we also want to reciprocate that for those other brands by driving people there way too.
A unified scene is a stronger one, and with that comes more and greater opportunities for everyone.
The UKEL is run by founders Marc 'Omnimushu' Busby (left) and Alex 'Synygy' Winton (right)
What does the return of the UKEL mean for Freaks 4U, Leagues.gg, the current NLC and its various divisions? Will teams be allowed to play in both – how will that work? (question written before seeing the NLC release about LoL National Leagues)
The NLC will remain as it currently is for Divisions 1 & 2. National Leagues (such as the UKEL) will sit directly underneath Division 2 and replace the current Division 3 and below.
The top teams from each National League will go on to a promotion and relegation tournament, similar to the old Telia Masters tournament, alongside the bottom teams from Division 2.
An organisation may have multiple teams within the ecosystem as long as they aren't able to potentially face each other in promotion and relegation, so an organisation could have a team in NLC Division 1 and UKEL Division 1, but not in NLC Division 2.
When will the next UKEL tournament start?
Sign-ups will open on July 31st 2023, with open qualifiers to follow in late August to early September. The regular season will start on September 18th.
What are your plans for prizing? What should players and organisations expect from the UKEL on that topic?
We have to be honest here and say that currently we're not in a financial position to offer any prizing, which is the same as our previous seasons. We know this isn't great news, but we hope initially that the opportunity for competition and promotion to the NLC will provide enough of an incentive for players and organisations to get involved.
Our goal is of course to provide prizing as soon as we are able, but it's important for us to ensure the long-term success of the UKEL and to do that we need to be careful with the limited initial finances we have available.
You mentioned the return of the UKEL will provide opportunities for competitors, talent and support staff. How can people and orgs get involved – and when will your selection process and/or qualifiers for this begin?
Half of the spots available in our first split will be allocated via an application process, similarly to what we've done previously. The other half will be via open qualifiers.
As for talent and support staff, we'll be putting out application forms via our socials prior to the season starting so keep an eye out for those!
You organised some MSI 2023 watch parties across the UK back in May and said you have plans for more, as well as other social activities, acting as a central hub. What kind of things can the community expect to see from you on this front in the future?
We want to provide opportunities for socialising both on and offline so that everyone can get involved. Online we'll be focusing on activities that are easily accessible, such as watch parties, casual tournaments for game modes like ARAM or the new 2v2v2v2, all kinds of competitions, and community game nights.
Offline, we want to put on events that are memorable and people look forward to, but most importantly we want them to establish and build local communities. Our goal is to ensure that everyone in both the UK & Ireland has opportunities to meet like minded fans and forge relationships within their area.
Live watch parties will of course be one way to do that, but other things might include the possibility of live finals, and community areas at larger events. Riot is keen on live events as they also want to make sure they're connecting with their community, so there are ongoing conversations there about how we can best support each other.
You also mentioned in the announcement that you'll be putting an increased effort into creating content, with a focus on building 'engaging and relatable storylines, alongside the usual highlights and interviews'. What are your current views on content in this region and the NLC? Some have been divided over traditional content and the more edgy and daring stuff produced by Ruddy Esports, for example.
It goes without saying that content is king these days, especially in esports where organisations are essentially marketing devices. How each organisation approaches their content strategy is down to who they want to target, and so in Ruddy's case they've opted for a less traditional method which represents their brand in a way that's more engaging to their target audience.
I can understand the mixed opinions, it's not content that's appealing to everyone, but I think it's a smart way to go about things as a newer organisation on the scene because it catches peoples attention.
Of course, there's a line to be drawn somewhere but I don't think they've reached that point. I think the NLC as a whole has some catching up to do in terms of the quality of content being put out, but it has definitely improved since the last time I was involved in 2021.
What does this announcement mean for UKEL staff like Marc and yourself? Will you be running this in your spare time? Are there ambitions to make the UKEL sustainable with full-time staff?
It's absolutely our goal to make this a sustainable full-time endeavour, though we're under no illusion of the challenges we'll face in doing that. For the time being it will be done in our spare time, alongside a couple of other faces that we'll be introducing in due course.
We will likely be relying on volunteers to begin with, as we did previously. I know this has been a contentious topic, but I believe we've taken a good approach to it in the past, having received good feedback from previous volunteers about how it helped them go on to better things. With that said, as soon as we're in a financial position to compensate people we will do so.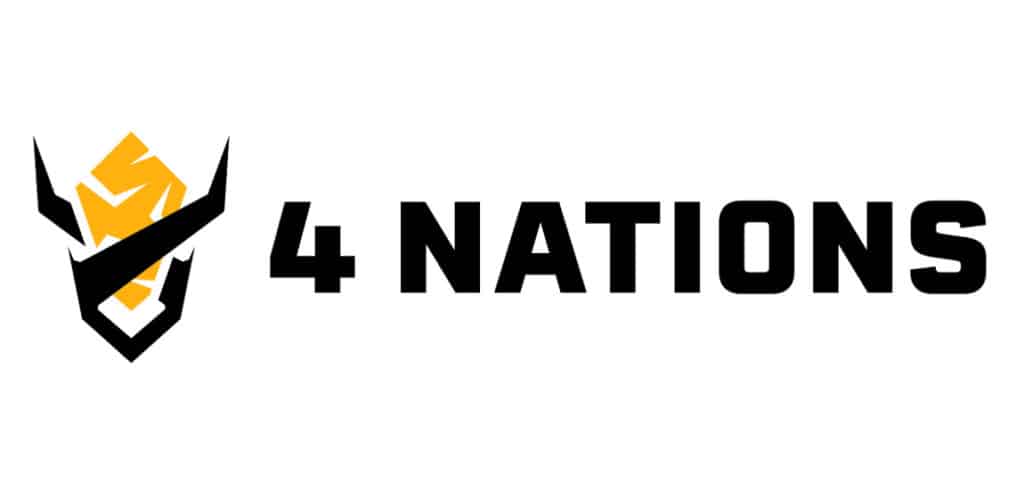 Given the return of the UKEL, does this mean we'll see more grassroots tournament organisers run League competitions in the UK and Nordics too, or is it just the five announced by the NLC?
4 Nations, and the equivalent in each Nordic country, will be the only official ecosystem tournaments for their countries, but that doesn't stop other organisers from running separate tournaments in each country.
I would love for more grassroots tournaments to start popping up in the UK & Ireland and it's something we'd gladly support as one of our primary aims is to build the scene as a whole.
I'd like to get to a point where there's a whole network of tournaments across the UK & Ireland where teams and players can compete more locally, as that's where tight-knit communities really start to form. Maybe even one day we'll have players going to their local esports team/club in the same way people do for traditional sports!
Is there anything else you'd like to add?
I'd just like to say a huge thank you to everyone who supported us during our previous run, as that's the reason we've been able to return today.
I hope we'll be able to do the scene justice and get it to where we know it can be, and I hope the community is looking forward to what the future holds!
It's great to have the UKEL back – best of luck with it and thanks for the interview!
Visit the UKEL website for more info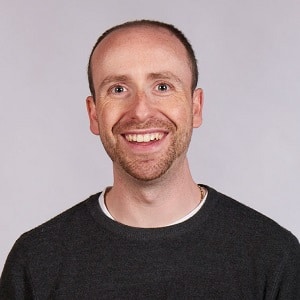 Dom is an award-winning writer and finalist of the Esports Journalist of the Year 2023 award. He graduated from Bournemouth University with a 2:1 degree in Multi-Media Journalism in 2007.
As a long-time gamer having first picked up the NES controller in the late '80s, he has written for a range of publications including GamesTM, Nintendo Official Magazine, industry publication MCV and others. He worked as head of content for the British Esports Federation up until February 2021, when he stepped back to work full-time on Esports News UK and offer esports consultancy and freelance services. Note: Dom still produces the British Esports newsletter on a freelance basis, so our coverage of British Esports is always kept simple – usually just covering the occasional press release – because of this conflict of interest.