The MSI 2023 dates and host city London have been confirmed by Riot Games today, with the event taking place from Tuesday May 2nd to Sunday May 21st.
Esports News UK exclusively reported last month that London would be hosting League of Legends MSI 2023, and Riot has today confirmed this, along with other details about the event.
The reveal was made in the below video hosted by Naz Aletaha, global head of LoL Esports at Riot Games, who thanked the community for its support as LoL Esports enters its 13th season.
While the MSI 2023 dates were revealed, a specific venue or ticketing info were not. Update: The MSI London tickets release window has been revealed by Riot Games.
However, sources suggest MSI may take place at Wembley Arena, and the venue's website currently has a gap of events between May 10th and 26th.
Mayor of London Sadiq Khan also made an appearance in the video to talk about the next League of Legends Mid-Season Invitational taking place in London.
"We're delighted to host the League of Legends MSI here in London for the first time ever," Sadiq Khan said.
"Esports is a growing sector and presents a hugely exciting opportunity for London and its gaming community. We want to bring the biggest and best tournaments to London, and MSI is a brilliant way to showcase our ambition to become a centre for esports.
"I'm thrilled to support Riot Games in this dynamic industry, both at grassroots and professional levels. London warmly welcomes all the tournament players and fans to our city and wish you all the best."
Sadiq Khan's comments come after London & Partners said they want London to be the European capital of esports by 2024.
We're sure the MSI 2023 dates will bring plenty of interest to London.
The last time London hosted a big League of Legends esports event was in 2015, when the Worlds quarter finals headed to Wembley (and xPeke praised the London crowd). This sold out pretty quickly.
MSI 2023 format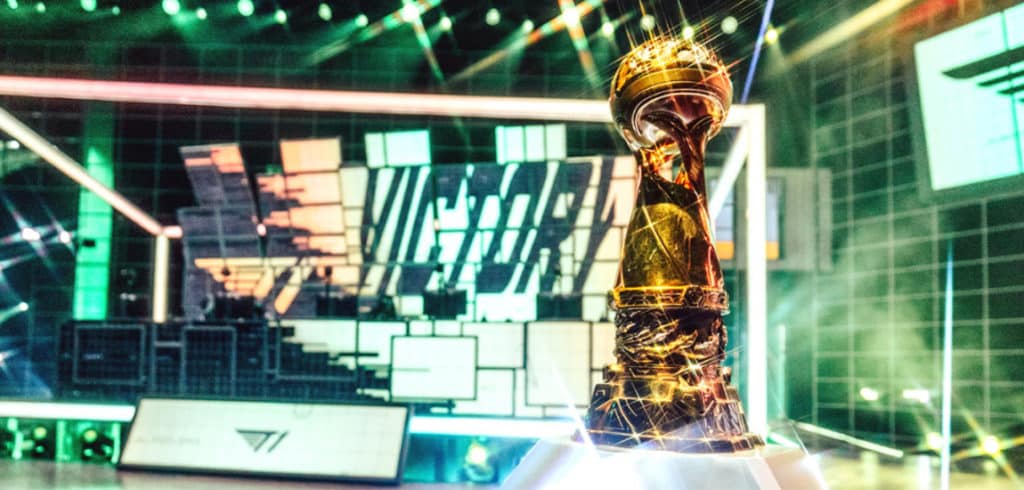 As well as the MSI 2023 dates, League of Legends game designer, David 'Phreak' Turley, also spoke about the new MSI format in the video.
MSI will expand to include more teams, going up to 13 from the usual 11.
The LCK, LPL, LEC and LCS will each send two teams, while the LLA, CBLOL, PCS, VCS and LJL will each send one team.
Phreak said: "MSI will now be two stages [the play-ins stage and bracket stage], and the whole thing is double elimination. Play-ins will feature two groups of four teams each that play through a double elimination bracket.
"The winners of each group and the winner of the last chance advancement match between the two lower bracket winners will all move forward. Those three teams will advance to playoffs, with the five remaining teams to face off in a double elimination best-of-five bracket until we crown a winner."
In terms of seeding, play-ins will feature eight teams: the two seed teams from LEC, LCS and LPL, and one seed teams from LLA, CBLOL, PCS, VCS and LJL.
And for 2023, LCK 2 will go straight into the bracket stage as 2022 Worlds winners.
Again, the MSI 2023 dates are May 2nd to 21st.
This news comes one day after the League of Legends 2023 Season announcement was made, including an esports kickoff event which is taking place on January 10th and 11th 2023.
Worlds heads to Korea for 2023, EU to face in NA in new World Qualifying Series
As well as the MSI 2023 dates and format, Riot Games also confirmed that League of Legends Worlds 2023 will be taking place in Korea.
Aiden Lee, secretary general of the LCK, said: "I'm honoured to share the exciting news that after five years, Worlds will be returning to Korea, the birthplace of esports."
"We are thrilled to welcome not only the World Championship back, but also a brand new format for the tournament.
"We cannot wait to welcome teams and fans to Worlds. We'll have more info on locations and dates in the coming months. We hope to see you in Korea – thank you."
Worlds, like MSI, will also be getting a new format. 22 teams will compete across three stages: play-ins, swiss and knockouts.
A new World Qualifying Series will see a best-of-five match take place between the fourth seed from the LEC and the fourth seed from the LCS, with the winner qualifying for Worlds. In the future years this series could include more regions and teams.
In play-ins, eight teams will split into two groups for a best-of-three double elimination bracket. The four teams coming out of these brackets will face off in a final pair of best-of-five advancement matches.
The two teams that progress from here will reach the swiss stage, where 16 teams will do battle. Every round, teams with the same record will play each other in best-of-one matches (except for advancement and elimination matches, which will be best-of-three).
Eight teams will then play in the knockout stage in single elimination best-of-five matches.
Worlds seeds are as follows:
8 seeds starting in the play-in stage: The top two teams from VCS, PCS, plus the top team from LLA, CBLOL, LJL and the winner of the WQS
14 seeds starting in the swiss stage: The top four teams from LPL and LCK, and the top three teams from LEC and LCS
There's a more detailed look at the formats for LoL Esports' international events on the LoL Esports website here.
Team Vitality comments on 'exciting' changes
Anne Banschbach, esports director of Team Vitality, also sent a comment to press about the Worlds and MSI 2023 dates and host countries.
Anne said: "We are excited to kick off the 2023 season. The re-worked format of MSI comes with more exciting and high stake matches and more representatives from the biggest regions. For the LEC and Team Vitality this means an even more exciting start to the Winter and Spring split with higher stakes.
"Worlds returning to Korea after five years is personally my highlight of the year. With the additional slot for the LEC and LCS we are in for an exciting qualifier to send an additional team from our region to the most important tournament of the year.
"The adaptation from Riot on the international formats shows that they are constantly working to improve their product and are listening to the fans."
Related article: Team Vitality sign UK coach Carter to LEC team for 2023
Esports News UK MSI 2023 Coverage Powered by SideQuest Gamers Hub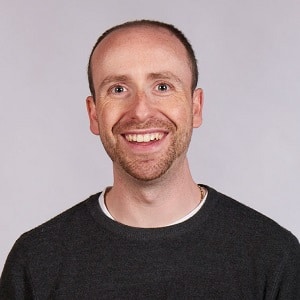 Dom is an award-winning writer and finalist of the Esports Journalist of the Year 2023 award. He graduated from Bournemouth University with a 2:1 degree in Multi-Media Journalism in 2007.
As a long-time gamer having first picked up the NES controller in the late '80s, he has written for a range of publications including GamesTM, Nintendo Official Magazine, industry publication MCV and others. He worked as head of content for the British Esports Federation up until February 2021, when he stepped back to work full-time on Esports News UK and offer esports consultancy and freelance services. Note: Dom still produces the British Esports newsletter on a freelance basis, so our coverage of British Esports is always kept simple – usually just covering the occasional press release – because of this conflict of interest.