How can you not love this man?
eSports News UK talks to xPeke from Origen to discuss their win over Flash Wolves, playing SKT in the next round and what he thinks of UK eSports.

What's it like playing in London here in the UK?
It's super great, obviously! You can hear the crowd, they don't stop. They're all the time sounding very crazy. If you listen to them and wave, they go even more crazy, so it's impossible to focus when you're walking around all the time.
I try to ignore them when I have to do something, but I can't! It's super funny and they're super awesome.
What do you think about the eSports scene in the UK? There was only one British player at Worlds this year – KaSing. Can the UK become more of a force in eSports?
I think the eSports here – it's getting more and more players. In SoloQ I'm starting to see more. Impaler used to be there too from the UK.
I feel the only problem we have in Europe in general is it's hard to find a country-based team. While it's going to improve, it's going to take a while.
Normally we have this problem that if a player is good, he will leave and join a team that is more international – we had the same kind of thing in Spain. Teams will take all the good players. I think the UK has the same problem.
I don't know if the scene is small in the UK, but there aren't many players, and they don't group to play together. I feel like it's a matter of time. At some point maybe an organisation would want to try picking up UK players only and it could slowly improve.
Could we have a UK player in Origen in the future?
Haha – obviously, yeah. If I get to meet a super Faker or something from the UK, definitely!
Give us your reaction to reaching the semi finals…
I'm super happy about it, at first we were nervous – I'm always nervous coming into games like this, it doesn't matter if it's a semi-final or quarter-final, or a group stage – and I think throughout the games I lose those nerves.
I'm especially proud we've made it so far.

How did you feel about your performance and how well Flash Wolves played against you?
I feel like we didn't perform to our best. For ourselves, we didn't have more than one day to practice, it was one day and like three hours, so we weren't able to fix the mistakes we had last week. We had a lot of mistakes then in the last games, and couldn't practice new champions or adapt as we wanted to. Especially… like the Jinx pick was an adaptation we did over one day and a half. It was a bit rushed and risky and I feel we didn't play at our best, but we still managed to win.
As for Flash Wolves, I'd say kind of the same. They played well but had the same mistakes they had last week. When it came to some rotations they played a lot better, but their draft wasn't better – it was predictable. We assumed they'd play the way they did before – and they did. They didn't have much time either.
In the end I feel like we both couldn't prepare enough but didn't perform well enough either.
What are your thoughts going into the semi-finals against SKT?
Right now it depends on how we prepare. SKT look really solid.
If we prepare enough and improve on the mistakes we made, I think we can take them to a five-game series, but if we play the same way or don't adapt enough, I would say they would beat us based on how we're playing right now.
Video: SKT Wolf on Doctor Who, how bad UK pros are and plans to beat Origen 3-0
How does it feel for Origen to have come this far in less than a year, and what does the future hold for you guys?
It's crazy. We've grown so much and so fast, and in the end we were a team of players, and an organisation growing the whole time.
We aren't at the level of the biggest organisations like Fnatic or Roccat yet, or any other team here. I feel like it can only get better but there will be a lot of things to improve on and fix for next year. Hopefully we can keep the performance when it comes to the game, while fixing everything around it.
Can you give us any Anivia tips for getting out of silver?
Honestly, I'm not even that good with Anivia! I just use the walls.
I have Niels who is a great player, so especially when we play this comp with Lulu, I put my main damage here (points), my ultimate here (points in the other direction), and I wall them here!
I'm just playing a strategy game, checking the whole fight, and I usually only hit when the fight is over, so just focus on that. Focus on the enemy team and let your team do something.
I can't believe you said you're not good with Anivia! Is there anything you'd like to add?
Thanks for the support from the UK scene especially, and thanks to the crowd that was here too. It was awesome.
Get more eSports News UK content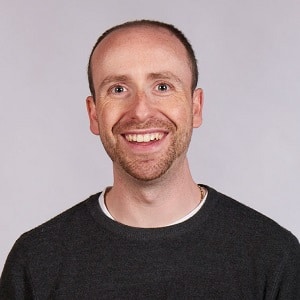 Dom is an award-winning writer and finalist of the Esports Journalist of the Year 2023 award. He graduated from Bournemouth University with a 2:1 degree in Multi-Media Journalism in 2007.
As a long-time gamer having first picked up the NES controller in the late '80s, he has written for a range of publications including GamesTM, Nintendo Official Magazine, industry publication MCV and others. He worked as head of content for the British Esports Federation up until February 2021, when he stepped back to work full-time on Esports News UK and offer esports consultancy and freelance services. Note: Dom still produces the British Esports newsletter on a freelance basis, so our coverage of British Esports is always kept simple – usually just covering the occasional press release – because of this conflict of interest.