Well-known esports organisation Team Vitality have announced their 2023 League of Legends LEC and LFL rosters, with a trio of UK-related changes.
There are some solid names in the higher-tier League of Legends EMEA Championship (LEC) roster and promising talent in the La Ligue Française de League of Legends (LFL) team, which will see the organisation 'focus on developing new talents and nurturing proven players', according to a press release. 
The changes come after a difficult year for Vitality in the LEC. Vitality formed a League of Legends 'superteam' for 2022, but they didn't gel as effectively as expected, and underperformed in the LEC.
Fabien "Neo" Devide, Co-Founder and Esports Director, Team Vitality, said:
"We decided to look closely at the upcoming talent that can add an extra explosive factor to the mix. Through the aggressive style of our exciting new starting jungler Bo, we're hoping to take the LEC by surprise. Additionally, with all of our rookies on both the LEC and LFL rosters, we really want to highlight the DNA of Team Vitality to reveal, develop and celebrate talents in esports."
Team Vitality's 2023 LEC Roster
Kyeong "Photon" Gyu-Tae, Korea, 20 years old, Top Laner

One of the best Top Laners in LCK CL 2022

Zhou "Bo" Yang-Bo, China, 20 years old, Jungler

Former LPL player for FPX

Luka "Perkz" Perković, Croatia, 23 years old, Mid Laner

8 time LEC winner, MSI winner and Worlds finalist

Matúš "Neon" Jakubčík, Slovakia, 23 years old, AD Carry

Highly regarded EU ADC with years of experience

Norman "Kaiser" Kaiser, Germany, 24 years old, Support

Has participated in Worlds three times
LEC 2022 Summer Split all pro team 
TOGETHER WE FIGHT 🐝🎵

2023 LEC ROSTER:
Top – Photon
Jungle – @Zyblol
Mid – @Perkz
ADC – @Neon_EUW
Support – @Kaiserlol

*Pending Riot Approval#VforVictory pic.twitter.com/zk4k41LeR1

— Team Vitality (@TeamVitality) December 23, 2022
For the LEC, Team Vitality have signed former T1 Challengers Top Laner Kyeong "Photon" Gyu-Tae, back-to-back World Championship participant and 2022 LEC Summer Split All-Pro Norman "Kaiser" Kaiser and experienced EU ADC Matúš "Neon" Jakubčík. They will be joined by current Team Vitality players: eight-time League of Legends European Championship (LEC) winner Luka "Perkz" Perković and superstar Zhou "Bo" Yang-Bo who has been integrated into the starting lineup.
The new LEC roster will aim to take Team Vitality to new heights. Photon comes from T1 Challengers, coming third in the LOL Champions Korea Challenger League (LCK CL) and winning the 2022 Esports Championships East Asia with Team South Korea.
Photon replaces outgoing Team Vitality top-laner, British player Alphari, who is taking a break from at least one LEC split in 2023.
Former Team Vitality substitute Bo has spent his time topping the EU and Asian SoloQ ladder proving himself as an explosive talent who will be the heart of the new Team Vitality LEC roster. Photon and Bo will be joined by experienced EU players Perkz, Kaiser and Neon, who have almost 20 years of combined experience with a total of 10 LEC titles and 14 major international appearances. 
The team's head coach will be Alexander "Carter" Cartwright (UK) and the strategic coach is Petter "Hjarnan" Freyschuss (Sweden). Carter was previously with Misfits, and in the past has played as a jungler in the UK scene for teams like MNM Gaming.
It is a great honour to announce that I have joined Team Vitality as their new Head Coach. I'm excited to lead the boys in 2023 and I'll give my all to succeed. #VforVictory 💛🐝🖤 https://t.co/IpAWXViaE5

— Coach Carter (@CoachCarterLoL) December 23, 2022
Team Vitality's 2023 LFL Roster
Aleksandar "PatkicaA" Stefanović, Serbia, 21 years old, Top Laner

Previous experience in the Balkan League

Kacper "Daglas" Dagiel, Poland, 17 years old, Jungler
Mateusz "Czajek" Czajka, Poland, 19 years old, Mid Laner

Joins from Misfits Premier

Nihat "Innaxe" Aliev, Bulgaria/United Kingdom, 23 years, AD Carry

An experienced player that has participated in multiple leagues

Jakub "Jactroll" Skurzyński, Poland, 23 years old, Support

Experienced player looking to lead the way for the team 
Ils ne savent pas ce qui arrive. #VforVictory https://t.co/5Tsq13TPaz

— Nihat (@Innaxe) December 19, 2022
Team Vitality are also making changes to the LFL roster: Vitality.Bee. After a year filled with proven talent in the LFL, Vitality.Bee is starting a new cycle with young and ambitious talent. Vitality.Bee will retain Support player Jakub "Jactroll" Skurzyński who will accompany fellow veteran Nihat "Innaxe" Aliev in the Bot Lane. Innaxe is a Bulgaria/UK player who has played in the UK scene in the past for teams like Excel.
They'll be surrounded by promising young talent including Top Laner Aleksandar "Patkica" Stefanović, Jungler Kacper "Daglas" Dagiel, and Mid Laner Mateusz "Czajek" Czajka. 
The team will be coached by Đorđe "Spale" Spasić (Head Coach) and Kacper "Nahovsky" Merski (Assistant Coach), and has Olivier "NephaleM" Morizet as Team Manager.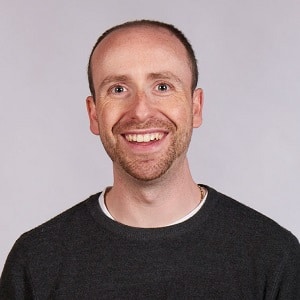 Dom is an award-winning writer and finalist of the Esports Journalist of the Year 2023 award. He graduated from Bournemouth University with a 2:1 degree in Multi-Media Journalism in 2007.
As a long-time gamer having first picked up the NES controller in the late '80s, he has written for a range of publications including GamesTM, Nintendo Official Magazine, industry publication MCV and others. He worked as head of content for the British Esports Federation up until February 2021, when he stepped back to work full-time on Esports News UK and offer esports consultancy and freelance services. Note: Dom still produces the British Esports newsletter on a freelance basis, so our coverage of British Esports is always kept simple – usually just covering the occasional press release – because of this conflict of interest.