London & Partners, a business and tourism company focused on promoting London and partly funded by the Greater London Authority (GLA), is on a mission to improve the UK capital's standing in esports. London had the Rocket League Major earlier this year, but other than that, hasn't had much to shout about of late, and is currently behind by other cities like Katowice, Cologne, Paris and more when it comes to esports.
Last month, London & Partners held an Esports Breakfast event where said it wants London to be the European capital of esports by 2024, with bigger and better esports events held here. But how is it going about doing this and what are its specific plans? Dominic Sacco asks London & Partners' head of major events and city experience, Wayne Sullivan, to find out.
Please tell us about London & Partners and its plans in esports.
It's quite interesting that we've stepped into this space. Essentially, we tell London's stories. We are the business and tourism aspect of what happens in London, in terms of business growth. We are the destination agency for this city.
We aim to create economic growth, build and attract major events to the city which obviously grows the visitor economy, grows the London brand, and we work with partners to expand on that as well.
So we are a destination management company. We represent London on the international stage. With myself recently coming on board as the head of major events and city experience, I've taken on this remit which looks at esports – a whole pillar which looks at esports, digital and tech (EDT) opportunities for events. And the biggest part of that is esports by far.
There are some areas like Formula E which sit between live sports and this EDT pillar which uses new, sustainable technology within their events.
So I'm looking at how we grow that for the city, how London moves to the forefront. We are a tier one city, not with the reach or gravity you'd expect from a city on London's scale. So it's about turning that around, changing hearts and minds, building the education pieces, educating politicians and the powers that be, government, local government, the Mayor of London and our senior stakeholders here, as well as working with publishers and rights holders to say, 'London is on board, we want these events here, how do we build them, let's work together to build these partnerships'.
For the first time we're working really closely with venues to establish that as well – venues like Twickenham Stadium, ExCel Arena, the O2, Wembley Arena, Copperbox, to really build what this looks like and what the opportunities are to develop these big esports partnerships.
My remit falls into major events, but understanding it's such a new and unique entity. As a business it's in its infancy, when comparing it to the FA Cup or Premier League for example. So, how do we work together to build community programs, to build job and skill opportunities to fill pipelines? How do we work with our foreign direct investment (FDI) teams to build opportunities for startup companies? We have some of the best tech companies in the world based here in London, but how do we scale that up and expand that? For me, the catalyst is bringing major events here and turning the attention of the world to London, and showing that London can host these.
If you ask everyone to list the top five cities that host some of the biggest and best esports events, London likely wouldn't be on that list, and it's my job to get London on that list. And with that then comes the investment and the infrastructure. We're working hand in hand, but the more events I can bring here, the more we can start to really build what those programmes look like.
You work with the Mayor's office, is that correct? How are you funded?
We are half funded by the Greater London Authority (GLA) and have a remit to deliver business growth and tourism for London, so we work closely with the Mayor's office.
So almost all the work we do, particularly myself, we work hand in glove, in that sense, particularly when it comes to live sporting events.
It's the first time we're going off on our own with esports. Yes we still want the backing and support of the Mayor, but we very much control the tournaments we look at and work with the rights holders directly, from a London & Partners perspective. So we do work very closely with the Mayor's office.
France is hosting its first CSGO Major next year, with President Macron talking about esports. In comparison, the UK Government is doing nothing to support esports. Elsewhere, Birmingham has been hosting more esports events than London, like Insomnia and the Commonwealth Esports Championships. So what gives you the confidence that London will shine in esports once again? Please tell us about London & Partners' goal to make London the European capital of esports by 2024.
There's only so much I can probably say at this stage. We are really being ambitious in the tournaments that we reach for. That ambition and drive to bring some of the biggest and best tournaments across 2023 and into 2024 should be enough to really shine the light on the city.
The work I've been doing with my team on the Esports Breakfast events feels quite new for a city. We had the London Esports Breakfast and the one in San Francisco, and that series will continue into next year. It's a multifaceted approach, it brings everyone else on the journey, it brings investors, sponsors, teams and right holders into the same room so we can continue to have that conversation. What's led from that is we will be looking at developing a city-wide roundtable in 2023, where we'll have representatives from different organisations sitting on that roundtable, helping to advise on the strategic approach to esports for London.
I understand it's an ambitious target saying 2024, but if we have four or five of the world's most notable tournaments across that time, as well as running a roundtable looking at a strategic overview for the city and continuing to run our esports series, along with working with the London Games Fest – which the Mayor has just refinanced – and us working with careers fairs and sponsoring ESI and being present in those areas as a city, it's very differen to what's currently being done across the globe.
I'm really keen on going to San Francisco, listening to their travel team there, sharing some of the work we've been doing here and those insights.
If, in 2023, we host two, three or four really big tournaments, and the same in 2024, that is again something you haven't really seen in other cities. San Francisco just hosted the League of Legends World Championship 2022 finals, that's a big win but that's probably it for the city. We know London has the capacity to host two, three or four finals if needed, and it's about shouting about that and saying yes we can do it.
It's still about working with the Birminghams, the Manchesters, the Sheffields, because levelling up is going to be a challenge for us in London. And I don't want to alienate other cities in the UK, but London can be a gateway for those cities as well. Do we host a final here in London then some of the rounds elsewhere? It's about building those partnerships and opportunities as well. And bringing the activations and experiences here – we've got an event here, so why don't we do X, Y and Z to promote it? You can't necessarily do that across small cities but you can do it across London.
So when I'm talking about us being a capital of esports, it's about having a tournament here and then if it's at venue X in East London, we could have pop-up shops or VR and AR and merchandise opportunities that link into the tournament elsewhere. It's about building community opportunities. So that's where we are in terms of getting this crown, this title, for 2024.
Worlds 2015 was the first event Esports News UK covered in a big way at Wembley, but we haven't had a major League of Legends event since. Do you think Brexit has impacted the number of esports events that have taken place here in the UK? I've certainly noticed a reduction.
Yeah, I think Brexit does bring its challenges. One is the reputation challenge, whereby what does the rest of Europe think – are we a welcoming country and city? The answer is yes – London is still probably the most diverse and such a welcoming city.
Other challenges around visas and so forth, potentially. That's what we're on hand for also at London & Partners, to write those letters of support, to make sure we're reaching the right people and giving credibility to what those tournaments are. It comes back to the education piece – it's not just a tournament, this is the same level tournament you'd see in other areas of sports.
The teams are athletes. They have training, special diets, seeing the stamina they need to perform from stage to stage, going from New York to Atlanta and more at Worlds this year for example, it's huge. So there's appreciation and understanding there.
It's about working with rights holders to share lead times. There's a huge piece we can do as a city to say, 'we know this is coming up, let's get visas and those applications in place'.
Does Brexit pose a challenge? When you look at other sporting events happening in the UK, it's on a huge upswing, probably more so than other cities across the world.
I'd say Brexit poses the same challenges for us than it does for any other industry. So we're in a really good place, and as we continue to push this agenda, it becomes less of an issue.
For us, I would say the biggest challenge is levelling up. We want London to work in synergy with other cities across the UK, not against them. It's that coming together we need to build London's reputation, as well as other cities to have an overall UK holistic picture. How do we work with Visit Scotland, Visit England and the Manchesters and Sheffields of the world? It's really important we get that right as well.
Is there anything else you'd like to add?
Overall it's about understanding this is a new industry and a new position for London as well. And as we work together, and already we've seen really strong success – the Esports Breakfast was an absolute winner in London and San Francisco, and we want to build on that.
We want to build further partnerships, bring in major events but also grow our own kind of events here in London. What does that look like and how can we have a B2B and B2C element and reach out to the wider population? So it's a lot of work for us but I think it's all going in the right direction.
Related articles
There's more info on the London & Partners website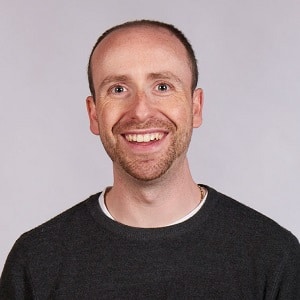 Dom is an award-winning writer and finalist of the Esports Journalist of the Year 2023 award. He graduated from Bournemouth University with a 2:1 degree in Multi-Media Journalism in 2007.
As a long-time gamer having first picked up the NES controller in the late '80s, he has written for a range of publications including GamesTM, Nintendo Official Magazine, industry publication MCV and others. He worked as head of content for the British Esports Federation up until February 2021, when he stepped back to work full-time on Esports News UK and offer esports consultancy and freelance services. Note: Dom still produces the British Esports newsletter on a freelance basis, so our coverage of British Esports is always kept simple – usually just covering the occasional press release – because of this conflict of interest.