PUBG Mobile has announced the teams who will be going head-to-head in both Season 2 of the Pro League Americas Championship and Season 1 of Pro League European Championship S1, with the latter featuring a UK team.
Exquisite Decode UK, who recently finished second in the Western Europe Season 2 Finals, has four UK players and two from outside the UK.
Their UK individuals are Hardman, Reznov, Senso and Will, and the team also has Daddy from Slovenia and Eliseo from Albania.
They will be taking art in the PUBG Mobile Pro League European Championship from today (November 11th 2021), where the best European teams will do battle for a $150,000 prize pool and the top seven will earn a spot at the PUBG Mobile Global Championship 2021 which kicks off on November 30th 2021. 
The Global Championship (PMGC) will see the best 40 teams from around the world compete across East and West divisions before colliding in the grand finals taking place from January 21st to 23rd 2022. 
An Americas Pro League Championship will also take place at the same time as the European Championship, with the same $150,000 and Global Championship qualification rewards.
The teams heading into the 2021 PMPL European Championship Season 1 – which also features UK casters Blank and John Allen – are as follows: 
Natus Vincere (Winners of EMEA Championship S1)
KoninaPower (PMPL CIS)
1218 (PMPL CIS)
MadBulls (PMPL CIS)
De Muerte (PMPL CIS)
ARCRED (PMPL CIS)
SuperMassive Blaze (PMPL Turkey)
World Of Wonders (PMPL Turkey)
Futbolist (PMPL Turkey)
1907 Fenerbahçe Esports (PMPL Turkey)
S2G Esports (PMPL Turkey)
Game-Lord (PMPL Western Europe)
Exquisite Decode UK (PMPL Western Europe)
Unicorns of Love (PMPL Western Europe)
Giants Gaming (PMPL Western Europe)
Eastern Stars (PMPL Western Europe)
What the UK casters say – we ask John Allen and Blank for their thoughts:
UK caster Zander 'Blank' Munro (pictured right) told Esports News UK: "Exquisite Decode UK are a pleasure to be invested in as a UK caster. The players have incredible enthusiasm for the game, with big ambitions and the skill to boot!
"I've been able to chat with Daddy from the team, who's just about as fun to talk to as it is to shout his name in game. More importantly though, he's constantly grinding with a positive mentality through thick and thin, with even a disappointing final league play in PMPL Western Europe not sitting them in the super weekend.
"The real driving force behind the team has to be Eliseo though, who brings the whole package together whilst also delivering the whole package. Being the tournament MVP two seasons running is no small feat.
"There's absolutely some tough as steel competition in the European Championship, especially with the CIS region. However UK fans rejoice, it might not be certain to come home this tournament, but we have at least got the notification that it's in the taxi back."
John Allen (pictured left) added: "Eliseo is a star and when the rest of the team moves at the same pace, it's a well-oiled engine. But they've stalled before and haven't put massive results on the Europe-wide stage before.
"However, this is the best they've looked this past year and if there's a time, it's now. PMGC is definitely a possibility if they keep pushing. They are undoubtedly capable, but they'll need more than that to come out on top of this fight."
Elsewhere, the teams heading into the 2021 PMPL Americas Championship Season 2 are: 
Knights (Americas Championship S1 Winner) 
XSET (PMPL North America)
Nova Esports NA (PMPL North America)
Syndicate PMPL North America)
19esports (PMPL North America)
Mezexis eSports NA (PMPL North America)
A7 eSports (PMPL Brazil)
Honored Souls (PMPL Brazil)
Rise Esports (PMPL Brazil)
INTZ eSports (PMPL Brazil)
Black Dragons e-Sports (PMPL Brazil)
Aton Esports (PMPL LATAM)
Furious Gaming (PMPL LATAM)
Fraternity (PMPL LATAM)
Buluc Chabtan (PMPL LATAM)
Team Queso (PMPL LATAM)
You can see Exquisite Decode in action recently here:
The PUBG Mobile Pro League (PMPL) is the regional and national pro-level competition in the PUBG Mobile esports program. Participants in the PMPL include the best teams from the PUBG Mobile Club Open (PMCO) and the PUBG Mobile National Championship (PMNC).
The entire PUBG Mobile esports program offers a total prize pool of $15m for 2021, the highest in mobile esports history. 
In other news recently, League of Legends Arcane characters have been added to PUBG Mobile, Fortnite and Among Us.
The PMPL Americas Championship and PMPL European Championship will run from November 11-14th starting at 11pm and 4pm GMT respectively. Fans can watch all the action live on YouTube PUBG MOBILE Esports Channel.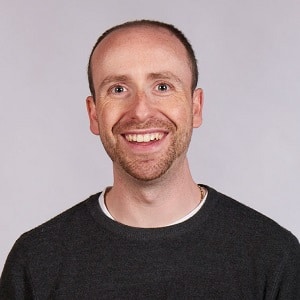 Dom is an award-winning writer who graduated from Bournemouth University with a 2:1 degree in Multi-Media Journalism in 2007.
As a long-time gamer having first picked up the NES controller in the late '80s, he has written for a range of publications including GamesTM, Nintendo Official Magazine, industry publication MCV as well as Riot Games and others. He worked as head of content for the British Esports Association up until February 2021, when he stepped back to work full-time on Esports News UK and as an esports consultant helping brands and businesses better understand the industry.