League of Legends developer Riot Games says it will be making changes to rules around player contracts following the current situation involving Cloud9 mid-laner Perkz.
The Croation pro player, who left European LEC side G2 last year to join Cloud9 in the North American LCS, has recently been linked with a move back to Europe.
Namely, it's been reported that Perkz will be joining Team Vitality, along with British top-laner Alphari (who is currently with Team Liquid) and also bot-laner Carzzy, who is with Mad Lions at the moment (a team that recently renewed contracts with Mac and their coaching staff). But this move for Perkz was not guaranteed, and it's understood he may have been exploring other options too.
Speaking of contracts, a clause was added in the agreement between G2 and Cloud9 when Perkz joined the latter, preventing Perkz from being sold by C9 to Fnatic, as first reported by Dot Esports' Jacob Wolf.
This clause would prevent Perkz from joining Fnatic between November 2020 and the end of the 2023 season.
G2 owner Carlos 'ocelote' Rodriguez has been open about adding the clause and how he 'would go out of his way' to make sure Perkz to Fnatic would never happen, given that G2 and Fnatic are close rivals.
Carlos said back in September: "Perkz to Fnatic is quite possibly the single trade that I would go out of my way to never allow to happen – like Messi to Real Madrid. He was never allowed to talk to Fnatic – Fnatic was never an option, the only non-option in fact."
Then he added on Twitter:
Fnatic founder and CEO Sam Mathews responded with the following:
Some have criticised Carlos for these comments he made a year ago, when he said Perkz can do whatever he wants.
Now Riot Games has come out and commented on the situation following the report by Dot Esports and the subsequent discussion on social media about it.
Tom Martell, director of operations for global esports at Riot Games, said: "Onward transfer restrictions is a novel issue within the professional LoL esports ecosystem. Our current rules governing player transfers do not explicitly prohibit restrictions on future transfers by the receiving team, so we will not penalize G2 and C9 for including such a clause in their agreement.
"Going forward, we will update our rules to prohibit future restrictions in transfer agreements, as they are not in line with the values and interests of our sport."
Riot did also add that it would 'not enforce the trade restriction' itself if C9 decided to sell Perkz to Fnatic, however G2 legally could in this situation as mentioned above. This is because it would be in breach of a legally binding agreement which could open the door for G2 to take legal action action C9 and Fnatic, if they should choose to. But it looks like that will not happen as Perkz is likely not joining Fnatic anyway.
Nick Williams, Barrister at Morgan Sports Law, told Esports News UK: "Although I would need to see the contract to give you a definite view, to me this has all the hallmarks of an unlawful restraint of trade. When a player is under contract, teams have considerable control over where they move, but once that contract comes to an end it is a different story. 
"Generally speaking, post-termination restrictions have to pursue a legitimate business aim, and be proportionate. By Carlos' own admission this was about hindering Fnatic building a strong roster, and stifling competition is unlikely to be seen as 'legitimate'.
"A three-year restriction is also clearly disproportionate, particularly given players have relatively short careers. There may also be an arguable breach of EU law. Riot has taken action to prevent this happening in future, but I have no doubt that we will see clauses like this cropping up elsewhere. The industry as a whole needs to start thinking about how we better protect players from this kind of thing."
British esports agent and former League of Legends coach, Josh Furneaux, made the point that the transfer window rules should also be tweaked in light of loaning players.
"I think the fact that Riot's rules allow G2 to be able to prevent a player from going to a certian club for the next three years but aren't able to loan a player who won't get playing time to another club, suggests the transfer window rules perhaps need an update," he said.
In true Carlos fashion, he reacted to Riot's update with an honest and lighthearted response, saying "good call, I agree with them" and that Riot's new rule, when added, should be named after him:
Related article: Cloud9 sign the other Perkz, a school teacher from Leicester also known as Emily Perkins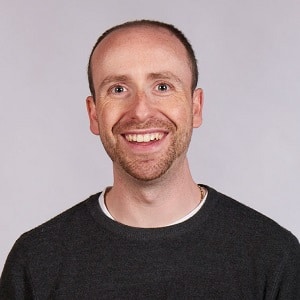 Dom is an award-winning writer who graduated from Bournemouth University with a 2:1 degree in Multi-Media Journalism in 2007.
As a long-time gamer having first picked up the NES controller in the late '80s, he has written for a range of publications including GamesTM, Nintendo Official Magazine, industry publication MCV as well as Riot Games and others. He worked as head of content for the British Esports Association up until February 2021, when he stepped back to work full-time on Esports News UK and as an esports consultant helping brands and businesses better understand the industry.