Riot Games has officially announced its English on-air hosts and casters for the 2021 League of Legends World Championship (Worlds), with plenty of UK & Ireland talent included – and some for the first time.
With such a comprehensive list of names, Megalodontus provides a quick rundown on who these talents are, including profiles on each, so you can get to know them ahead of the Worlds broadcast.
---
LPL casters
Oisín 'Penguin' Molloy
Hailing from the Republic of Ireland, Penguin is now a caster for the LPL but was also most recently seen casting the Amazon EU Masters 2021 Summer finals with Guldborg. Before joining the LPL, he cast in the ESL Premiership, the old Forge of Champions by LVP and also EU Masters.
These days, he's known as the 'GALA guy' for his exceptional casting of RNG bot-laner GALA's name during his infamous Pentakill moment.
Penguin also happens to be a TSM fan.
Robert 'Dagda' Price
Dagda is also from the Republic of Ireland and a familiar name to the UK & Ireland LoL circuit. He now casts the LPL with Penguin and was also most recently a part of the Amazon EU Masters 2021 Summer broadcast line-up as an analyst.
Like Penguin, Dagda also cast in the ESL Premiership, Forge of Champions and EU Masters before making his way to the LPL. Dagda has become an endearing figure in the LPL due to his Irish accent and how he pronounces 'RNG', which sounds like 'Orange-y' to some people.
Jordan 'Lyric' Corby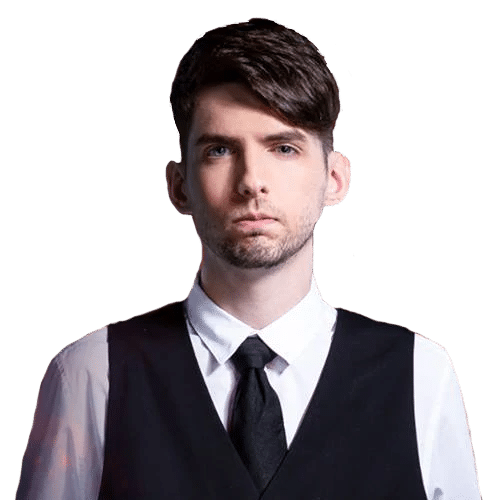 Lyric only started as a caster relatively recently. Before he was a caster, Lyric was a coach/analyst for many teams, ranging from Machi Esports in the LMS to most recently as 2019, Flamengo Esports from the CBLOL.
Now the American casts alongside Penguin and Dagda in the LPL and is generally regarded as one of the LPL's big brains thanks to his in-depth knowledge and research into the region. He has made Worlds before as a coach, now he does so as a caster.
LEC casters
Mikkel 'Guldborg' Guldborg Nielsen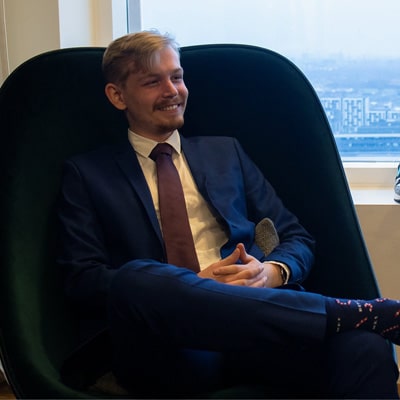 The self-proclaimed 'Mr.Worldwide' himself. Danish caster Guldborg started off as a coach/team manager for the Copenhagen Flames before casting. He started out in the local Telia Denmark scene before making his way up to the NLC. From there, he's gone on to cast the Amazon EU Masters, LEC and LPL as well.
Known for his love for all things Denmark and playful Danish bias on-air, as well as Foxdrop teaching him a new word on NLC, this will be the first time he gets to cast Worlds.
On being selected for Worlds, Guldborg said: "It's been a good year, ending it with worlds is something i could have never imagined and I'm honoured by the opportunity."
Eefje 'Sjokz' Depoortere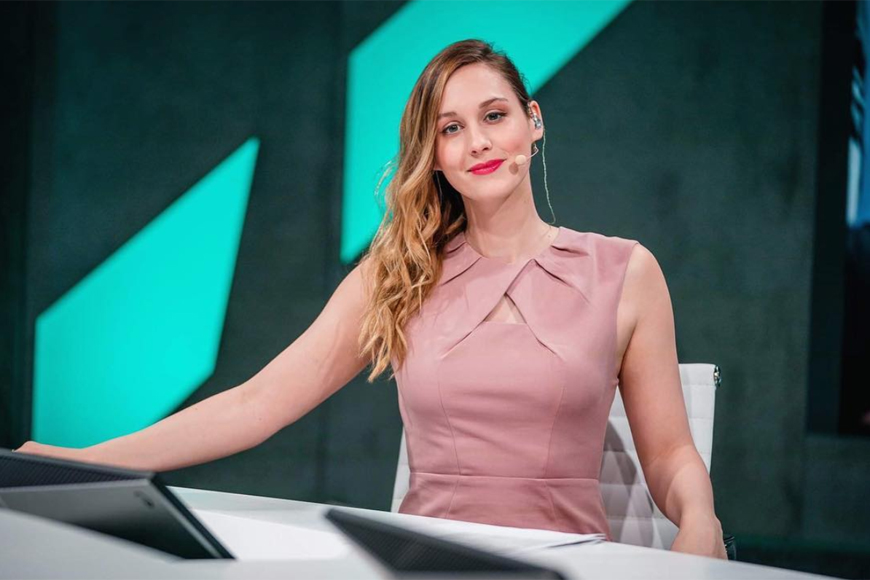 Fans of LoL will no doubt be familiar with Sjokz – she is one of the longest serving members of the European LoL broadcasting scene since 2013, the start of the EU LCS.
Starting out as a journalist, Belgian talent Sjokz has since been host and interviewer of the old EU LCS and now the LEC, as well as hosting some of LoL's biggest international tournaments like MSI and Worlds multiple times. She speaks five languages and has appeared on the Prime League, and as a guest on the LVP SuperLiga as well, and Sjokz has worked with some of the Red Bull 1v1 League tournaments.
Laure Valée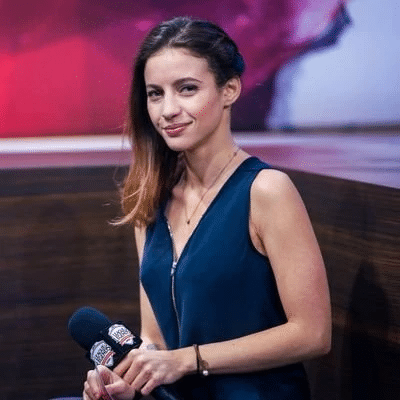 Laure is also a veteran in the European LoL scene and worked in the old EU LCS before it became the LEC. She was most recently the host for the finals of the Amazon EU Masters 2021 summer and also hosting the French LFL.
She is one of the most recognisable names in the scene as well, and the French influencer also does interviews and hosting independently on her Twitch and Youtube channels.
Daniel 'Drakos' Drakos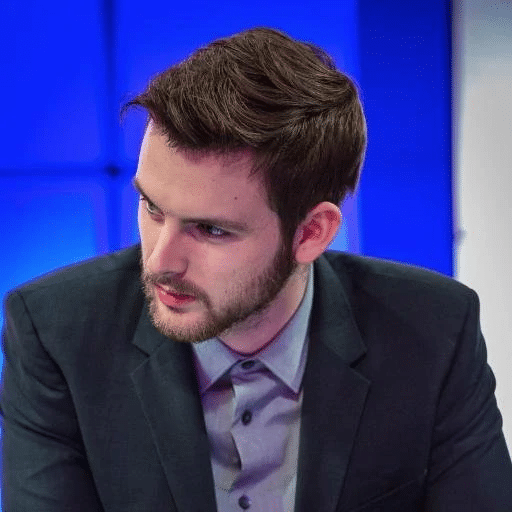 Drakos has been a mainstay on the EU LCS and LEC, and his most recent cast was the LEC 2021 summer playoffs semi-finals game between Rogue and Fnatic. Other than his energetic casts, US talent Drakos is also known as a 'rap god' alongside Vedius for the many so-called 'mediocre' rap battles they pull off. I say so-called because they're often extremely good. See for yourself.
Andrew 'Vedius' Day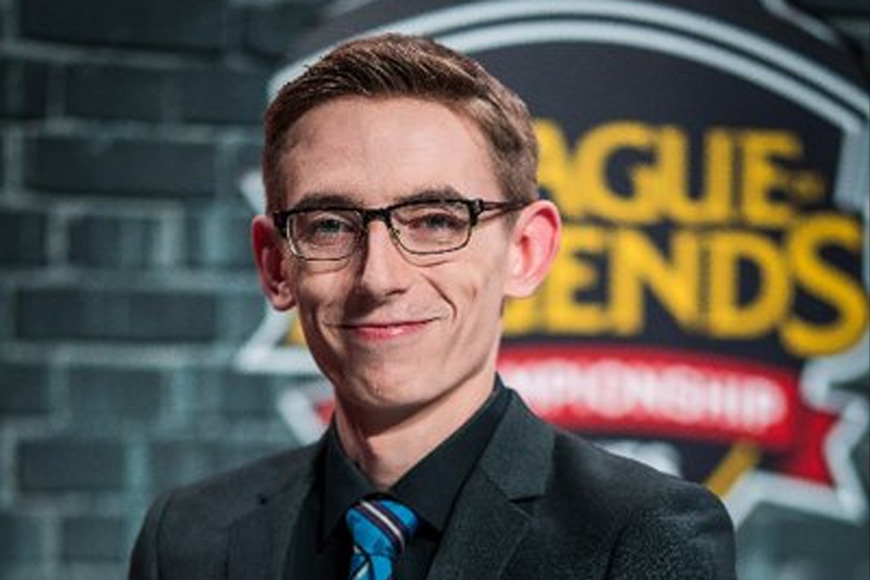 The other 'rap god' of the LEC (known by some fans as a 'cringe lord' for his many creative skits and alter egos such as the infamous 'Flexius'), Welsh native Vedius has risen to prominence and has made a comfortable niche for himself.
He started off doing the old ESL Premiership and also the EU Challenger series with Medic, and now they are the iconic MediVedi duo. He most recently cast the finals of the LEC 2021 Summer Season.
Aaron 'Medic' Chamberlain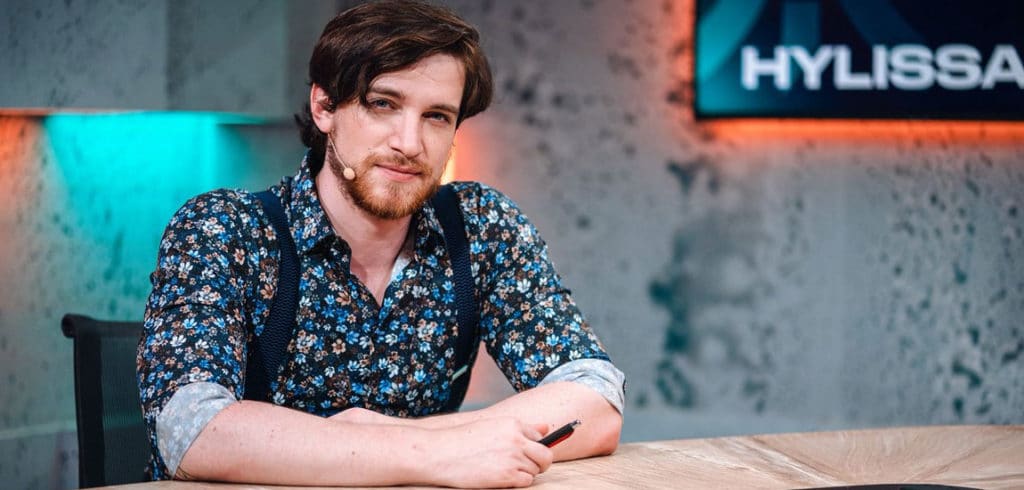 UK caster Medic, as mentioned previously, is part of the iconic MediVedi duo of the LEC, but previously he was known for his duo casts with fellow Brit Excoundrel. Before he became a caster, he was a doctor, just like Excoundrel too, before starting out casting tournaments like the UK Masters and epic.LAN.
Medic's energetic and hyped casting style has produced many memorable moments, and for the LEC 2021 Summer season, his "Crowstorm!" moment certainly fit the bill.
When he's not casting top-tier League, Medic can be found breaking speedrunning world records!
Marc 'Caedrel' Lamont
UK talent Caedrel has been growing very quickly as a caster since he retired from professional play. His first guest appearance was well received and, after further invites, Caedrel decided to pursue casting and content creation.
He was invited to cast Worlds 2020 Play-Ins and MSI 2021 and continues to cement himself as a caster to keep an eye on for the future, even if he is the butt of jokes for never making playoffs when he was on Excel Esports.
LCK casters
Maurits 'Chronicler' Jan Meeusen
Like Guldborg, Dutch caster Chronicler is well travelled. He began casting with Hiprain in Overwatch before moving on to cast League of Legends. From there he's been in the UK scene with tournaments like the British Esports finals and more, he cast the Dutch and Belgian League as well as the EU Masters before moving to South Korea, where he now happily casts the LCK, a lifelong dream of his fulfilled. This will be his first Worlds cast after he was invited to cast MSI 2021.
Interview with Chronicler on joining the LCK broadcast as a caster for 2021: "When I got the news I ran around screaming, waking my girlfriend up!"
Max 'Atlus' Anderson
Aussie Atlus is part of the LCK crew and came into the spotlight when was casting for the LPL. He's now one of the veterans of the LCK broadcast and has cast in numerous international events, MSI 2021 being his last one.
His most recent cast was the LCK 2021 Regional Finals match between NS RedForce and Hanwha LIfe Esports, and that was together with Chronicler.
Brendan 'Valdes' Valdes
US talent Valdes is also part of the LCK English speaking broadcast team. He's an experienced caster having been working since 2012 and has a solid history with Korean esports, including the StarCraft II Pro League as well as League of Legends.
Wolf 'Wolf' Schröder
Wolf (not to be confused with the former T1 support player!) is another US talent that casts the LCK Korean League of Legends league.
He's a color caster that lives in Korea and, like Valdes, used to cast StarCraft II back in the day. He's also worked on other Activision Blizzard titles like Heroes of the Storm and Overwatch.
LCS casters
Isaac 'Azael' Cummings Bentley
Azael is 'literally a world champion' from his competitive World of Warcraft days, when he played for Evil Geniuses. He won that title with them back in 2010 before it become a meme.
These days, the Canadian casts the LCS in North America. He's with been with the LCS since 2016 but has cast a variety of other esports like Starcraft, Warcraft and Hearthstone, before he brought his world champion weight to Riot Games.
Barento 'Raz' Mohammed
Raz as a caster is well known for his time in the LPL and his iconic dance has been a very reusable gif in the esports community.
Before he was a caster, he worked as an analyst and coach, which he did again for the duration of 2020 on Golden Guardian's academy team. The Canadian has been working on the LCS as a caster and as an analyst on the desk.
Emily Rand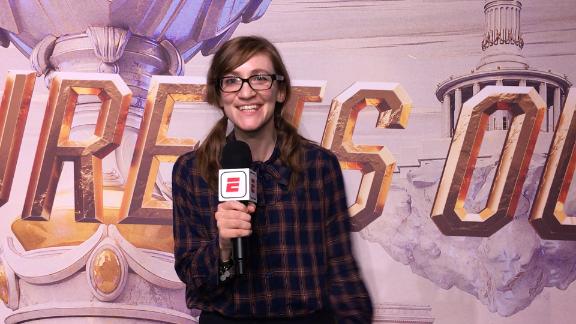 Emily Rand has made a name for herself as an on-air analyst. Before joining the LCS crew this year, Emily was a journalist and worked on sites like ESPN. She is also a recipient of the Journalist of the Year award and has written notable pieces like the following article: 'Finding the meaning of family through League of Legends'.
Emily also does a lot of content on the side and frequently talks about all things League of Legends with Kelsey Moser, Evil Genuises' competitive and education development lead.
James 'Dash' Patterson
Dashing Dash has certainly been dashing around in recent times (groan, I'm not sure why I'm leaving this in – editor). He's not only hosted the LCS 2021 Summer finals, but also the recent Valorant Champions Tour (VCT) Masters 2021: Stage 3 Masters in Berlin.
Like Sjokz, Dash has also been at the helm of some of LoL's biggest tournaments and the American continues to see success in both LoL and Valorant.
Mark 'MarkZ' Zimmerman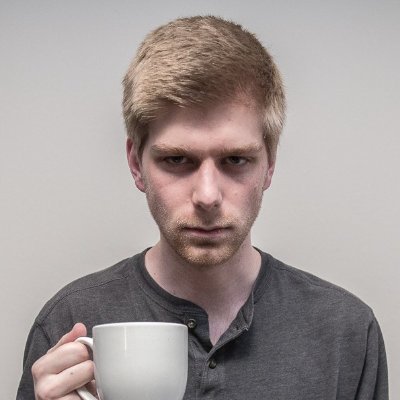 MarkZ started off as an analyst for Team Curse, which he continued with when they were transferred to Team Liquid in 2015.
The US esports personality has been affiliated with the LCS on-air talent team for both the academy and main broadcast. He is known for this excellent questionable rendition of LoL esports' famous Game 5 theme of Silver Scrapes.
David 'Phreak' Turley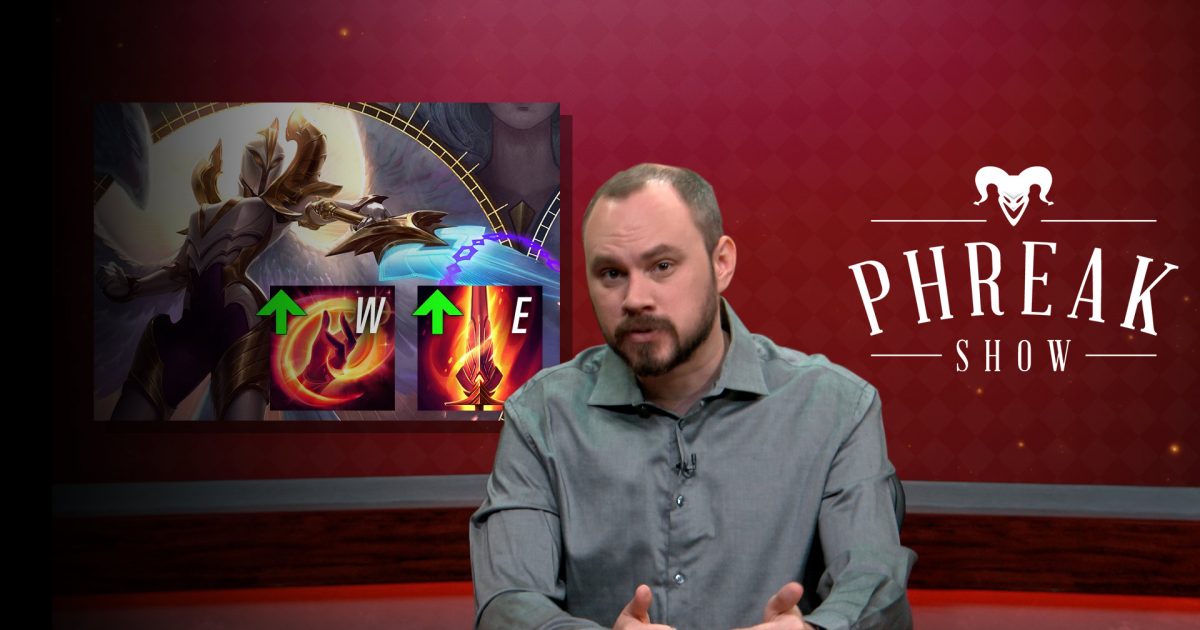 Phreak is easily one of the most recognisable US voices and faces of LoL esports. From champion spotlights to his casting on LoL's biggest events, his iconic 'tons of damage' line continues to follow this League of Legends veteran.
While he doesn't utter it as often in recent times, he still does tons of damage to teams who are not playing well, and they certainly will be at the receiving end of it.
Sam 'Kobe' Hartman-Kenzler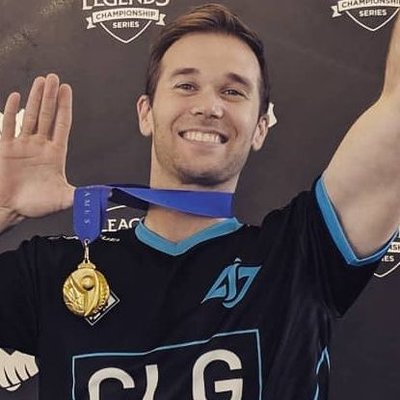 Like Phreak, Kobe is an instantly recognisable US LoL personality in the LCS.
His most recent cast was in fact, with Phreak and Azeal in the LCS 2021 summer finals between Team Liquid and 100 Thieves. Like Phreak, he's been with the LCS since its early days and continues be a mainstay at international events, such as MSI 2021.
Julian 'Pastrytime' Carr
Pastrytime is an Australian caster and a familiar face on the LCS broadcasts.
His most recent cast on the LCS was with Raz during the Cloud 9 vs Evil Geniuses match. Pastrytime is a veteran caster with many international events under his belt, most recently MSI 2021 and Worlds 2020 added to his name.
Megalodontus is a miraculous survivor from the mass extinction and somehow learnt how to use his stubby fins to operate complicated mechanical equipment and drink tea. Worryingly for cryptozoologists, he's been writing League of Legends articles too.
A self-taught writer who's had the privilege to work with good editors who aren't terrified of his pearly whites, Megalodontus is often seen writing either independently or for various websites such as this one. When not writing, he usually runs it down mid in real life and is fascinated with watching paint dry.