Vexed Gaming was founded in 2015 and started out in Counter-Strike – it's reached two CSGO Majors in the past and has grown to become a well-known UK esports organisation in a number of titles.
Chief gaming officer Mark Weller joined the company mid-2016 when Vexed was on the edge of going under, but his hard work has seen the organisation partner with the likes of Leeds United, Kappa, Cooldown Ventures and more to get it to where it is today.
Esports News UK editor Dom Sacco speaks to Mark in a rare interview about developing British talent and teams to go pro, dabbling in Valorant and League of Legends Wild Rift, forming the UK Esports Team Committee and more.
Mark's early days in esports – how a car crash and escaping into gaming changed his life
"13 years ago I was in a car crash and damaged my lower spine, neck and areas of my back," Mark says. "I was always very active in the daytime, I was at school/college, I'd come home, skateboard, load up CS: Source. So I had to see a physio once a week – the crash put me in a difficult spot. But gaming gave me something to compete in, it gave me escapism. 
"I played Source but my PC was not up to scratch at all! Fast forward a few years to university, CSGO was released and eventually I got hooked on it. I played a few LANs with friends at epic.LAN and i-series and pushed towards the pro scene, as it was back then. 
"I took a step back, went from playing to managing, finished my science degree and 'entered the real world' where I had to get a job. I found myself at the BBC for a bit, I also worked at Sky, but I didn't want to be cramped up in an office space, that's why I became a guitar technician. I found myself going on tour and working at festivals, but I really wasn't enjoying it. You hear about the glitz and glamour, but it was very long hours with very poor pay, and my heart wasn't in it.
"So I turned to gaming again. I found myself picking up card games. There was a Pokemon digital card game in a CD-Rom that came with a pack of cereal. That slowly got me hooked, and I found fun in Hearthstone, but it wasn't really for me. Then I was fortunate enough to find a game from Hi-Rez Studios (developers of SMITE and Paladins) called Hand of the Gods and I really enjoyed that, it was kind of like a card game meets chess. I was lucky enough to go pro in that. 
"I won a national event at EGX and secured a spot at the Major in Atlanta, America, but just fell short. I thought I could stick with that for a bit and see how it went, but soon after I returned from America, the developers sacked the game off, so that was gutting. I'd been all-in at that point and I was doing alright on Twitch, but not enough to pay the bills. So I effectively found myself jobless. So I took a step back and It got me thinking about managing again. 
"So here I am now, chief gaming officer at Vexed, trying to make an organisation successful and navigate the minefield that is esports!"
Helping UK talent and seeing Vexed players go pro
"To be in a position where I'm now alongside the likes of the teams that have inspired me, like Dignitas, Reason and Infused, is just an amazing feeling," Mark explains. "It's incredibly exhausting, don't get me wrong! But it's always been a driving force of mine to support talent and help them fulfil their potential and have a shot at achieving their dreams of becoming a pro player.
"Our current focus is on the UK scene and developing British talent and teams, bringing them through the grassroots and pro play.
"Over the years we've nurtured a large number of players that I'm extremely proud of. We transferred players to EnVyUs, we have AmaNEk now who started with us and went to Misfits and G2. On the UK side, mezii went on the play with Cloud9 and now Fnatic. More recently, Eccles is smashing it in Valorant with Team Liquid. It makes me immensely proud to know that we've been able to help players within the UK."
Cooldown Ventures partnered with Vexed Gaming back in 2019, but Mark explains that Vexed is self-sufficient, meaning they don't have tons of funding to pass on to players.
"We're not 100% owned by Cooldown Ventures, it's more of a partnership," he says. "Between three of us we have majority shareholding, but it wasn't a traditional acquisition.
"We do not have boatloads of cash, we don't have financial backing – we are 100% self-sufficient which is extremely difficult in this current space. There was a time where we could pay people well enough but as the scene's developed and other orgs have received financial backing, we've found it increasingly difficult to continue down the self-sufficient path."
Success in Hearthstone, moving into Valorant – and could League of Legends be on the cards in the future?
Hearthstone
"We're two-times national champions and reigning champions in Hearthstone, after winning the Hearthstone ESL Premiership and the Red Bull M.E.O. in London," Mark comments. "Paradox has recently qualified for his eighth Hearthstone Masters Tour. He was competing everywhere pre-covid. He's a real British esports champion and a fantastic professional."
League of Legends
"League of Legends has always been on our interest list," Mark continues. "It kind of comes down to budget, it's difficult to justify the spend on a local level. We're all about trying to lift up the UK scene and UK talent, but everything we do has to make sense on a business level. Sometimes that means we can't support things we'd like to support.
"On the bigger LEC side of things, I absolutely love League of Legends, but I'm just not really a fan of franchising whatsoever. I come from nothing and I've made my own journey through nothing but hard work, and I strongly believe that in any system in sports or esports, you should be able to work your way up that ladder, rather than praying on landing a spot on a franchised team.
"I'd love to be part of the NLC and EU Masters, I think if we entered League of Legends that'd be our goal, but I don't think League of Legends is on the cards for us any time soon, but we are keen to look into it. And that's why we entered Wild Rift to be honest. 
"It ticked two boxes for us – it's based on a successful IP in League of Legends and it allows us to expand into mobile gaming which we've been interested in for some time. We're an FPS brand at heart – Valorant, Rainbow Six, CSGO… so I knew it'd be difficult to get that traction when shifting to different genres. It went as we expected and we were happy with finishing third in the ESL Wild Rift Premiership."
Valorant
Vexed had a relatively successful run in the recent VCT qualifiers.
"We took down a number of teams in dominant fashion. Unfortunately we fell to Alliance in the upper bracket and then met Vexed alumni Eccles and Team Liquid in the lower bracket," Mark says.
"I really believe in our Valorant roster. They have fantastic leadership and a great mindset, and there's no ego either. I don't feel we fell short because of skill at all, we came back from being down to make it a close game. It was a confidence issue. I think the pressure got to them at this level.
"We're at that spot now where we need to do our job as an organisation, it's definitely not just on the players, we need to ensure the players get the experience they need to get that confidence, so the pressure doesn't get to them when playing a household name like a Fnatic. 
"Also, a lot of talent from Counter-Strike has gone to Valorant, and it is played differently, the meta is swinging heavily. It's really interesting to watch at the moment."
Other genres and activities including sim racing
"We've seen sim racing boom during lockdown and the F1 races broadcast on traditional TV, there's been some strong investments inside of it too," Mark says.
"So it's a really interesting space right now. We've dabbled in it, we had a driver, Richard Yaxley who won the McLaren G grand prix during lockdown. We've also done some activations with our sponsors at Logitech G and seen if a real life driver could beat our sim driver on the same track, that's got like 1.3m views now. I'd love to get involved with sim racing but I feel like it's dominated by the traditional F1 team brands right now."
Mark says Vexed is trying to bridge the gap between the esports and more mainstream non-gaming audiences, and has done this through activities like the Logitech G Valorant Invitational with Connor Ball of music group The Vamps.
"We like to keep it exciting, we need to grow and develop the scene – how do we do that in a way that's entertaining," Mark says. "We want to reach a wider audience of people that might not have heard of esports before. We did a Logitech G Valorant Invitational with Connor Ball from The Vamps. As a young pop band he has an audience that might not be exposed to gaming, so that can do wonders for the space. To reach an audience as wide as his was fantastic.
"We reached a traditional motorsport audience with Logitech too and outperformed some huge brands there, so we were really happy with that. We're trying to bridge that gap [between the esports and mainstream non-gaming audiences] more for sure."
Forming the UK Esports Team Committee and having a collective voice
"The UKETC reaction has very much been a mixed bag, but that was expected," Mark admits. "How it went live to the public was not expected. I've been working on the UKETC [with the other teams] for a little over two years now, we mainly started talking about the UK scene and general struggles. There was a realisation that we're all trying to achieve similar things and shout about the same thing, but our voices are always siloed or isolated.
"The public sees Vexed and Endpoint as CSGO rivals, but we all thought why don't we come together, and instead of trying to solve it as individuals, do it as a collective voice to make powerful and impactful change rather than us all just trying to shout about it and go down our own little routes to achieve stuff. So we've joined to try and push change within the UK, as a collective.
"When the announcement was leaked, I felt like the way it was reported threw a spanner in the works, because we weren't in a position to show everyone the full story. So that really upset me to be honest, I put two and a bit years into it. But we're making some good moves behind the scenes. I'm glad we've gone public and heard what everyone has had to say, because we can at least address how people are seeing it. We're definitely not a closed, gated 'boys club' if you will, we're very much a collective you can apply for if you're a UK organisation and making positive change in the UK.
"To be working alongside legends like cArn and ODEE as well as people who've come through the scene together with me, like Kieran at Excel and Kal at MNM, it's just brilliant. We're now in a position where we can make real change and we are doing that. We've had some applications from other teams already and I'm excited to speak with them."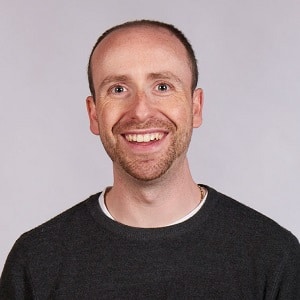 Dom is an award-winning writer who graduated from Bournemouth University with a 2:1 degree in Multi-Media Journalism in 2007.
As a long-time gamer having first picked up the NES controller in the late '80s, he has written for a range of publications including GamesTM, Nintendo Official Magazine, industry publication MCV as well as Riot Games and others. He worked as head of content for the British Esports Association up until February 2021, when he stepped back to work full-time on Esports News UK and as an esports consultant helping brands and businesses better understand the industry.