British content creator Ali 'Gross Gore' Larsen says he is quitting streaming and League of Legends.
The 29-year-old made a name for himself playing League of Legends, after starting out playing RuneScape, and dabbled in IRL and cooking streams a few times over the years.
Gross Gore has previously quit League of Legends in the past, before returning later, including in 2018 and also in late 2019 when he thought about switching to reality TV-style content.
Earlier this year, Gross Gore was indefinitely banned on Twitch for 'adult sexual exploitation' following a string of allegations around his past behaviour.
He said in a video published today that his streaming career 'is over'.
"My streaming career is down the drain, it's over, it's finished, there's no saving it. I'm wasting my life trying to become a streamer on YouTube, it's dead," he said.
"I don't want to stream any more. YouTube is not made for streaming. I've not put out content this past weekend, I've been out drinking heavily and I've just been in a really bad place – depression, bipolar… the past three months since I got banned on Twitch have been extremely hard. I just have nothing left in me to want to continue streaming anymore. I hate streaming. And I being stuck indoors pretending everything is okay. My reputation got tarnished at Twitch and it's just a waste of my time.
"I enjoyed seeing the viewer count go up on Twitch – that was fun to me. I didn't enjoy playing League of Legends. But going from 10,000 viewers to 700 is demoralising. I've had a lot of suicidal thoughts the past few weeks, but I'm feeling a bit better about myself now."
He also apologised to his followers, saying if he goes quiet for a while on his channels, it's because he's going through a hard time mentally.
Gross Gore made this announcement in his Discord a few days ago:
Ali also said he appealed to Twitch three months ago but that his request was denied.
"Even if I do get unbanned, what's the point? To go back to Twitch and then what – the same jealous people [try to ban me again]," he added. "The day I get a criminal record, I'll kill myself – I'm that confident all the accusations are all crap. Me flirting with other women isn't sexual harassment. I've just come back from Soho, where men grabbed my dick without permission – that's assault.
"I'm also financially fucked. I owe £13,000 in taxes. I don't know what I'm going to do. I'm not smart – I want to be. I've got two nice cars and I'm still renting, because I'm a fucking idiot."
On League of Legends, he said "I could grind it out, but the truth is it's going nowhere. I don't enjoy streaming or playing League of Legends, I'm Diamond 1 and going nowhere, hell I don't enjoy playing any video game.
"Last Wednesday, I had a mental breakdown on stream and said a lot of bad things, I had to delete the VoD. I just couldn't do it anymore. I then got so drunk I couldn't feel anything. Then I put out this video about a gay experience [which I had a few years ago], and it got 35,000 views – that made me feel really good. Look at the likes and comments, it was the best video I've made in months – and it was just me talking and telling a story.
"So I'm not going to stream – I'm going to work on my YouTube channel and post loads of content of anything: me going out in the Supra, car spotting, talking to people, whatever I want to do. So I'll become a YouTuber – I want to become known in the YouTube community and the world. I want to focus on mental health and looking after myself. The journey starts today – a new chapter. No streaming, full-time YouTube."
Ali recently told Esports News UK about the announcement before he made it, saying: "Honestly I feel so happy, it's a big weight lifted off my shoulders and I now can do something else with my life. And I'm going to live my life and tell everyone about it, that's what I want to do. I'm already happy thinking about it, seriously."
You can watch Gross Gore's YouTube video update below:
Gross Gore has almost half a million followers across his various channels. He has 350,000 subscribers on YouTube, almost 100,000 followers on Twitter, 20,000 followers on TikTok and 20,000 on Instagram.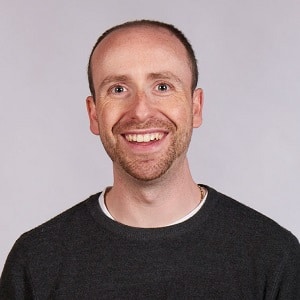 Dom is an award-winning writer who graduated from Bournemouth University with a 2:1 degree in Multi-Media Journalism in 2007.
As a long-time gamer having first picked up the NES controller in the late '80s, he has written for a range of publications including GamesTM, Nintendo Official Magazine, industry publication MCV as well as Riot Games and others. He worked as head of content for the British Esports Association up until February 2021, when he stepped back to work full-time on Esports News UK and as an esports consultant helping brands and businesses better understand the industry.