This week, Valve announced that Dota 2's biggest annual esports event – The International (TI) – may not take place in Stockholm, Sweden, as planned, due to complications with the Swedish government and sports bodies making it difficult for esports talent to secure visas.
Valve is now 'looking for possible alternatives elsewhere in Europe' to host TI10 this year, in case the Swedish government is unable to accommodate it (as of June 24th, it's been claimed Valve has now pulled out of Sweden and as of July 7th, it's been confirmed The International will be taking place in Romania).
So, Esports News UK asks, what about the UK in the future? ESL One Birmingham was a real success in 2018 and 2019, having set viewership records. We asked the community for their thoughts.
First up, Dota 2 analyst Robson 'TeaGuvnor' Merritt, who has also worked as a coach, told Esports News UK that the UK would be a great consideration, if not for this year due to Covid restrictions.
"Ideally," TeaGuvnor said, "Valve is able to find a solution alongside the Swedish government to be able to run TI10 in its intended location. [However], the UK scene is incredibly underrated from a viewership perspective. Even though we don't have a deep competitive player pool, we have an abundance of avid (and LOUD!) fans. This probably isn't a factor for TI10 due to covid restrictions, but if not for TI10 then in the future when the world is in a better place, the UK for sure is a great consideration to host the biggest Dota tournament of the year."
Dota 2 UK Facebook group admin, Anna Richardson, told Esports News UK: "After seeing, first hand, how the Brum events went down, I think a UK TI would be welcomed with open arms. I don't however think it'll happen as we're quite distanced from a central area."
Jonathan Cheng, also from the Dota 2 UK Facebook group, added: "If they can find organisations willing to collaborate in the UK then yeah, it'll work out. Other than that, there are other countries which are in a more central location that better accommodate the timezones while being a little more affordable, considering that the pound is a much stronger currency than most others."
Regarding The International not taking place in Sweden, Epic.LAN operations manager Liam 'Doopz' Whitehead, said: "I think it is extremely bad news! It further highlights the unnecessary stigma between esports being considered a 'real sport'.
"Looking at some of the more specialised sports accepted into the Swedish Sports Confederation, I personally see absolutely no reason why esports should not be accepted. Speaking from a fan perspective, I would love to see the UK step up in some capacity especially after the success of the ESL Birmingham event. Potentially this is a great chance for an organisation such as the British Esports Association to use its connections within Government to push for an something like this to happen."
Others, including epic.LAN esports manager Tom Gumbleton and esports content creator and journalist Michael Hassall also called on the UK to host TI.
The Esports Research Network also published a podcast on why The International will not happen in Sweden, including a Swedish MP.
The news prompted Esports News UK to ask other members of the UK esports community to share their views on the thought of TI possibly heading to the UK in the future.
We were also told of a new UK Dota 2 event, the Roshan Rumble, organised by Promod Esports and the Weavr Project.
Here are some of the comments we received below.
Firstly, British esports host Frankie Ward, who earlier this year said she'd be interested in hosting The International in the future, told Esports News UK she would love to see the event head to England's capital city.
I would love it to be in London. Could test my new knowledge!

— Frankie (@FrankieWard) June 22, 2021
Other members of the Dota 2 and UK esports community shared their views:
Would be cool if they do it in the O2 or even the NEC.

Can see the UK people doing mad for it and also allow a big crowd to be in the stadium

— ENDGG iCRaZZii (@iCRaZZii_) June 22, 2021
Would LOVE this!🤩

— Alice (@VampAllie) June 22, 2021
Pretty much guarantees a crowd as good as ESL Birmingham so why not.

— ZeroFTG (@OfficialZeroFTG) June 22, 2021
Let's Go WEMBLEY! My esl Birmingham withdrawal is hitting hard. Side note, probs not a good idea with our covid situation though 💔

— Squark (@SirSquark) June 22, 2021
UK borders are fairly strict and unless there is an easing in the borders, then i cant see it. Honestly I would like to see it in the birth place of TI, Cologne! its a 10 year anniversary and i think it is more than fitting! hopefully we as fans will be able to travel as well!

— craig chuck (@CraigChuck) June 22, 2021
If Wembley can allow a 60,000 strong crowd in for the footy then the UK should definitely be a contender for hosting #TI

— HADEN. – "The Dumbledore of Code" (@ThisIsHaden) June 22, 2021
That would be so sick 🇬🇧

— Alee (@AleeOwnzz) June 22, 2021
It's time! #BRINGTITOTHEUK @volvocars @valvesoftware

— Vlad 'WaXeN' Catusanu (@VladCatusanu) June 22, 2021
Very different answers as to whether you're thinking *this* TI or a future one bearing in mind the current situation.

— Jon Winkle (@jon_winkle) June 22, 2021
While I'd love to see a TI in the UK, I'm about 95% sure the message from Valve said they wanted TI to be in Europe this year, and I'm not quite sure the UK counts as Europe anymore 🙃

— Roy Hemenway (@RoyHemenway) June 22, 2021
James Fraser-Murison, director of Learning at Queen Mary's College – which recently opened a new esports facility with its own yoga room – used the opportunity to try and get involved in some way:
We also reached out to ESL UK management regarding the possibility, and while they didn't supply a detailed comment, they admitted it's 'a very interesting subject'.
That it is, and in the meantime we'll of course be watching and waiting for more Dota 2 UK event news in the future.
It's unlikely, then, that The International will take place in the UK this year, especially as the finals are scheduled to happen so soon (from August 5th to 15th), but for a future year, it seems the UK could provide a great home for TI. And the Dota 2 fans here would surely welcome it with open arms.
More UK-related Dota 2 content: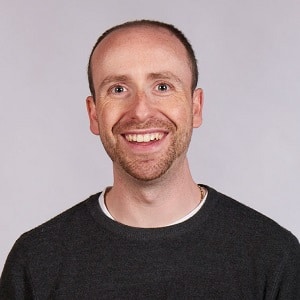 Dom is an award-winning writer who graduated from Bournemouth University with a 2:1 degree in Multi-Media Journalism in 2007.
As a long-time gamer having first picked up the NES controller in the late '80s, he has written for a range of publications including GamesTM, Nintendo Official Magazine, industry publication MCV as well as Riot Games and others. He worked as head of content for the British Esports Association up until February 2021, when he stepped back to work full-time on Esports News UK and as an esports consultant helping brands and businesses better understand the industry.