Ofcom has published its Online National 2021 Report which features a host of data about gaming habits in the UK – and how these changed after the pandemic hit last year. We've rounded up 9 stats from the report.
1. Almost two thirds of adults played games last year
With people at home for much of the year, online gaming saw a big increase in 2020. Nearly two thirds (62%) of adults, and 92% of 16- to 24-year-olds, said they played games on an electronic device, and over half of all gamers agreed that gaming helped them get through lockdown.
Games consoles and computers are widely used by young adults in particular, but smartphones are the most commonly used device across all age groups, and were used for gaming by 39% of all UK adults.
Research from Opinium also showed that the overall UK gaming population increased by 63% over the course of the spring 2020 lockdown period, and that over half of gamers agreed that gaming helped them get through lockdown.
2. Three quarters of children played games online in 2020
Three quarters of UK five- to 15-year-olds played games online in 2020. There were also differences between the games boys and girls like to play – general.
The report said that 'creative games such as Roblox and Minecraft are particularly popular with girls, while boys tend to prefer to play console-based competitive games such as Fortnite and Call of Duty'.
3. 'Younger children more likely to be bullied when playing games than on social media'
A quarter of eight to 11-year-olds and a third of 12- to 15-year-olds said they had personally been bullied, either online or offline.
Older children are more likely to experience bullying via social media and messaging apps, while younger children are more likely to say they have been bullied when playing games online.
Most children would tell someone if they saw something 'worrying or nasty' online. Older children are more likely to tell a friend, while younger children are more likely to tell their teacher.
Across the age groups, boys were more likely than girls to say they had experienced bullying when playing games online (49% of boys vs. 29% of girls).
4. Among Us stole the show
By the end of September 2020, 60m people across the world were playing Among Us every day. It was the top-reaching games app among UK adults, more than half of whom (1.2m) were aged 18-24.
The report stated: "The growth of Among Us demonstrates that there is potential for games to take off quickly, alongside established games such as Candy Crush. But the game's reach to online adults on mobile devices has declined since 2020, perhaps because it has been available on Nintendo Switch since December 2020, or because after the initial play it has maintained its reach only among its most dedicated users."
5. 'Boys more likely than girls to own a games console'
According to research by CHILDWISE, boys aged 5-16 were more likely than girls of the same age to own a console (76% of boys vs. 43% of girls), while girls were more likely than boys to share access.
A fifth of girls aged 5-16 (22%) said they used someone else's console to play games at home, compared to 8% of boys.
6. Age ratings data from parents
Almost six in ten parents of 5-to 15-year olds (58%) said they had rules in place about their child only playing games with an age-appropriate rating.
This was highest among parents of 5- to 11-year olds at more than six in ten, compared to just over four in ten parents of 12- to 15-year-olds.
7. Influencers have a big impact with young people
According to research by The Insights Family, more than half of 8- to 17-year-olds said they had bought products related to their favourite YouTubers, including video games, books, clothes and toys.
8. Games tutorials are more popular with teenagers
More video site users aged 13-17 than adult users watched content across a range of categories. For example, 63% of 13-17 year old users watched music videos (compared to 46% of 18+ users), while 45% watched games tutorials (vs. 15% of those aged 18 and over).
9. YouTube more popular than Twitch for gaming content in general
YouTube is the most popular platform for watching gaming content for 16-64 year olds; 42% of all UK respondents stated they watched games-related content on YouTube, while 15% reported watching this content on Twitch.
YouTube global users watched a record 100bn hours of gaming content in 2020, double the hours watched in 2018.
Twitch users watched 17bn hours of content globally, up from 9bn in 2019.
Facebook Gaming generated 3.59bn hours of watched content in 2020 globally, up from 1.35bn the previous year.
More reports and data on gaming in the UK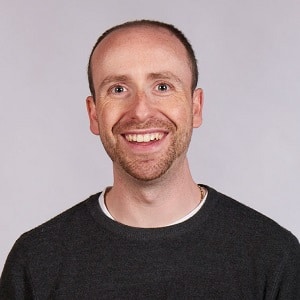 Dom is an award-winning writer who graduated from Bournemouth University with a 2:1 degree in Multi-Media Journalism in 2007.
As a long-time gamer having first picked up the NES controller in the late '80s, he has written for a range of publications including GamesTM, Nintendo Official Magazine, industry publication MCV as well as Riot Games and others. He worked as head of content for the British Esports Association up until February 2021, when he stepped back to work full-time on Esports News UK and as an esports consultant helping brands and businesses better understand the industry.