Image: Excel Esports signed a landmark sponsorship deal with BT in 2020
Esports industry revenues are expected to rise yet again this year, according to analyst Newzoo, but 'market uncertainty' means fewer new sponsorship deals are being made.
Global esports revenues will grow to $1.084bn in 2021, a year-on-year rise of 14.5% from $947.1 million in 2020.
Of this new figure, in 2021 some $833.6m in revenues – over 75% of the total market – will come from media rights and sponsorship. This will grow to $1.185bn by 2024.
However, market uncertainty around the pandemic also meant the number of new sponsorship deals (at the pro team level) dropped from 454 deals in 2019 to 358 in 2020.
It's worth noting part of this was driven an increase in the number of multi-year agreements, versus one-year rolling renewals.
Newzoo's Global Esports & Live Streaming Market Report 2021 also states that China is also the largest market in terms of esports revenues, with total anticipated revenues of $360.1m in 2021, followed by North America ($243m) and Western Europe ($205.8m).
The global average revenue per esports enthusiast will be $4.63 this year, up 2.8% from $4.40 in 2020. This is down from 2019's $4.86 figure, but Newzoo expects it to jump up to $5.25 in 2022 after live events return.
These revenue and audience numbers include the sale of sponsorship, media rights, digital, streaming, tickets and merchandising and publisher fees, and do not include prize pools, player salaries, gambling and betting, capital investments and core game revenues. They also focus on pro level esports and do not include the amateur esports scene.
Newzoo's report claims that the worldwide esports audience will grow to 474m people in 2021, a year-on-year growth of 8.7%. Esports enthusiasts will make up 234m of this number.
China is set to have the most esports enthusiasts in 2021 with 92.8m, followed by the US and Brazil. China will also be the largest market for games livestreaming, with an audience of 193m in 2021.
Overall, Newzoo predicts the global games livestreaming audience will reach 728.8m in 2021, up 10% from 2020 and climbing to 920.3m by 2024.
Spanish and Portuguese live broadcasts showed the biggest growth in 2020, positioning themselves after English as the most-watched languages on livestreaming platforms. Spanish grew by 369% to reach 1.4bn hours watched, while Portuguese grew by 189% to 1.1bn hours watched.
The League of Legends World Championship was 2020's biggest tournament by live viewership hours on Twitch and YouTube, with 91.9 million hours.
Remer Rietkerk, Newzoo's head of esports, said: "Last year, the pandemic disrupted the esports and livestreaming markets alike. On the livestreaming side, lockdown measures resulted in spiking viewership across all platforms.
"More consumers were—and still are—confined to their homes, driving them to spend more time on platforms like Twitch, YouTube, and Huya.
"On the other hand, ecosystem instability and economic instability have negatively impacted key esports revenue streams. The cancellation of in-person events eliminated ticket revenues while also having a knock-on effect on merchandise across the board.
"Market uncertainty has also reduced new sponsorship deals; while current partners still see value and are renewing, the number of new deals declined from 454 deals in 2019 to 358 in 2020.
"It should also be noted that this reduction was partially driven by an increase in the number of multi-year agreements versus one-year rolling renewals."
There's more info in the free and paid versions of Newzoo's 2021 global esports report here.
Juniper Research expects esports and streaming industry will be worth more
A separate study from Juniper Research has found that the global esports and games streaming industry will be worth $3.5bn by 2025; rising from $2.1bn in 2021. This represents a growth of 70% over the next four years.
It also anticipates there will be more than 1bn esports and games viewers by 2025, growing from 800m viewers by the end of 2021.
Whilst it forecasts that the Asia Pacific region will represent over 50% of these viewers by 2025, it identifies Latin America as a key region set for growth over the next four years. By 2025, the research predicts that there will be over 130m esports and games streaming viewers in the region.
Juniper also predicts that revenue generated from loot boxes will exceed $20bn by 2025, up from an estimated $15bn in 2020.
However, growth, averaging 5% per year, will be slower than in previous years, as 'consumers become fatigued with loot boxes and legislative constraints limiting the market'.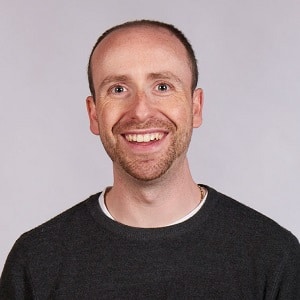 Dom is an award-winning writer who graduated from Bournemouth University with a 2:1 degree in Multi-Media Journalism in 2007.
As a long-time gamer having first picked up the NES controller in the late '80s, he has written for a range of publications including GamesTM, Nintendo Official Magazine, industry publication MCV as well as Riot Games and others. He worked as head of content for the British Esports Association up until February 2021, when he stepped back to work full-time on Esports News UK and as an esports consultant helping brands and businesses better understand the industry.