Four years ago this month, Staffordshire University announced it had become the first UK university to offer a degree in esports.
The course got underway in September 2018 and now its first batch of students are about to graduate – but not all of them are happy. Some have aired their grievances around the quality of course content, management and esports knowledge of certain lecturers, while others have taken a more positive outlook and spoken of the course's benefits. Regardless, there are lessons to be learnt.
Esports News UK editor Dom Sacco investigates in this special long-form article, getting the views of students, the university and others, while unearthing a strange smattering of student politics and power struggles beneath the academia in the process.
Structure
Background: The launch of the degree, initial reception and key numbers
Esports qualifications are a contentious topic. Some say they're unnecessary if you want a career in esports, others believe it's beneficial to have a particular qualification on your CV, and that studying a degree can give students valuable life skills and transferable skills.
In recent years we've seen several esports-specific qualifications emerge, whether it's the Level 3 Esports BTEC from Pearson and the British Esports Association, the Level 3 AIM Awards qualification, degree courses or scholarships at the likes of the University of Chichester, York, Roehampton and Birmingham City, or even more unusual offerings like the Esports Certification Institute, which recently canned its $400 certificate after receiving an overwhelmingly negative reaction on social media.
But it was Staffordshire University (aka Staffs) that drew the major headlines after announcing the UK's – and according to them, the world's – first esports degree in 2017, including six scholarship opportunities worth £2,000 for students to fund their career in esports. The announcement was a huge PR win for the university, generating widespread national coverage in newspapers and major online publications, and attracting many students to enrol.
The esports degree currently has 380 students overall, across the three years and at a Master's level. The BA (Hons) course fees are £9,250 per student, per year of study, with international students having to pay £14,000 per year. Master's fees also vary slightly, and there are foundation and sandwich/placement years available. That's £27,750 for most students across the three years, not including accommodation and living costs or any necessary travel (outside of compulsory trips, which are paid for by the university). This is netting the university around £3.5m per year. The pressure is of course on to deliver a successful and valuable course.
The uni has 15 staff members teaching on the esports course (including management), meaning there's a student to staff ratio of around 25. The average across all of Staffs' courses is 17.5, while the top 50 universities in the UK each have a ratio of 15 or less. Esports staff are listed on the university's staff directory page, mixed in with other games and visual effects staff.
Esports News UK understands there were six full-time esports lecturers in 2019-20, with a couple more on modules being taught alongside the games department, nine at the start of the 2020/21 academic year plus a few part-time ones for specific modules.
The typical student requirement is 112 points, a BBC at A level or DMM at BTEC level.
The degree itself focuses heavily on events management. The esports course content and modules on the Staffs website show that students learn about esports cultures, streaming and event marketing in year one, with years two and three also requiring the students to develop and manage their own esports events.
One of the key people behind the course is Rachel Gowers, who was Associate Dean in the Business School at Staffs Uni and now works at University College Birmingham. She was responsible for the development of new courses at Staffs, as well as increasing recruitment to the school, and worked with Dr Bobbie Fletcher and Stuart Kosters on the idea of the degree. In an interview in 2017, Stuart Kosters (who was studying a Master's degree at the time and is now course leader for esports) said he pitched the course idea to the uni and it got approved.
In an interview in early 2018, Rachel admitted she knew nothing about esports until March 2017, though she did research it and looked at industry trends. She wrote the paper in March and got it through course planning in May 2017, which she said was 'really quick for a degree', but added that it was groundbreaking. There were initially spaces for 60 students on the degree, and an additional 60 spaces at a foundation level.
Dr Bobbie Fletcher is an experienced and well-respected head of department in games and visual effects, having spent almost three decades at Staffordshire University in various games and technology leadership roles.
Initial reception to the esports degree, which got underway in September 2018, was mixed. While some were excited about the idea of an esports qualification like this, others were dubious.
Rob Black, founder and CEO of Promod Esports, who has approved other courses, guest lectured at several universities including Chichester, Birmingham City and York, and is part of the ACES industry advisory board, told Esports News UK he first spoke to Staffordshire University back in 2017, when he was COO at ESL UK.
"I had a very early initial call with the university, after they got in touch with us," he said. "Immediately alarm bells were ringing when they said they were wanting to recruit 120 students per year. As an industry that's still nascent, that's a huge amount of graduates looking for roles in esports."
Ollie Ring said at the time for Esports Insider: "This is certainly an interesting idea, although we do urge caution when considering this. It would be good to know who will be imparting esports wisdom and thus whether it's worth doing the course. Whether a degree in esports is really necessary also is questionable but that can be said about many a discipline. Whilst the degree may sound more fun than studying economics – whether it's worth the investment and how valuable the learning will be remains in question."
One source in touch with Staffordshire at the time told Esports News UK: "I had a problem with what the course was based on – events management with esports sprinkled on. They didn't seem to care about actual job prospects, though that's a systemic problem of the education system here in the UK, not just a Staffs problem. Don't get me wrong – I see the importance of higher education in particular being a funnel into esports and making sure that talent coming in are of good quality and have a sound understanding of the industry. There aren't many esports jobs right now in the UK, but that will change over the next 10+ years."
Esports News UK was also uncertain. One worrying thing we noticed was that Staffordshire University had copied and pasted the list of esports careers almost word-for-word from the British Esports Association's careers page at the time, altering the order from alphabetical. And we know this for a fact – because we wrote that initial careers page for British Esports. And there were ones missing, purely because we hadn't got round to writing them yet. While British Esports has since updated its page and tweaked and added career options, Staffs still has largely the same old list on its website at the time of writing this article.
Another person close to the university said: "The course was developed very quickly by people with little to no esports experience. It feels like a cash grab. My theory is Staffs saw esports as this booming industry, and wanted to be the first university in the world to get this esports course out. That's a very powerful PR/marketing tool and campaign. It looks like many students signed up to it because it's the first one and that's why they're here. But you've got to be accountable. If you're going to rush a course, that can be problematic. Students shouldn't be guinea pigs for a course, they should be getting value from it. A BA in Esports is so generic, I'd like to see more specialisations."
In April 2018, the university announced it would also be launching an esports Master's degree, again focusing on esports culture and industry, managing events and researching a topic of their own choice for a final dissertation.
In March 2019, Staffs announced it would be bringing its games industry courses to new facilities at Digital Institute London, based out of Here East, Queen Elizabeth Olympic Park in East London. This meant the university would have two campuses for its esports course – Stoke-on-Trent and London – with different lecturers at each. The London campus boasts its own esports arena and studio, while Stoke also has an esports broadcasting hub.
Over the past year or so, some students and others have taken to social media to share their views on the course, which we'll come onto in the next section in this article.
Staffs is currently ranked 75th in the Complete University Guide for 2021, it features Centres of Excellence in Healthcare Education, and its motto, Sapere Aude, translates as 'dare to know', which the uni says represents its 'value of being curious and daring' (Staffs' full values can be found here). It was a Polytechnic before becoming Staffordshire University in 1992.
Last month, the University celebrated its entry in the 2021 Times Higher Education Impact Rankings of 52 institutions which measures performance against the UN's Sustainable Development Goals.
It was voted Midlands University of the Year at the 2020 Midlands Business Awards, Best Educational Institution at the TIGA Games Industry Awards 2020, and other related courses at Staffs include computer science, concept art for games and film, computer games design and cyber security.
Jonathan Gullis MP said during a recent tour of Staffs' games facilities: "Here in Stoke-on-Trent we have the potential to become the hub of the UK's video games industry and a key part of this is having the UK's leading games university here in the city."
What the university says: 'People said the same thing about the games industry years ago – that you don't need a degree'
Dr Bobbie Fletcher, head of department – associate professor in the School of Digital, Technologies and Arts:
"Being the first in the field, there wasn't a template. No one had a handbook on how you do this. Also, the esports arc is mimicking the games industry arc, even down to the question: 'Do you need a degree?'
"The wider games industry said at the time [when Staffordshire University first started teaching games in 2004]: 'You do not need a degree, all you need to do is teach yourself how to program and do art'.
"And now, looking at it, the industry is coming to us and are trying to outdo each other to get the best graduates. 63% of [people in] the games industry now have degrees. It's more normal to have a degree than not have a degree. Companies are coming to us earlier to baggsy our best students before they've graduated. They're coming to us talking to people in January before they graduate in July.
"We had the parent arc as well, where parents didn't believe it was an industry, and we had to prove to them that the games industry is an industry, and we're having to do the same with esports now as well. So we see all these similarities happening that we've gone through already and watching the games industry mature over those years as well. Esports is a different part of the games industry, but experiences the same issues. There's a time lag. It'll be interesting to see how the esports industry matures and where it goes."
Course content criticism: Is the esports industry too specialised for a catch-all course?
As mentioned and as seen on the Staffs Uni esports page, there's a big focus on events management, with a mix of modules on broadcasting, content creation, casting, marketing, building teams and more.
Esports News UK has reviewed the course content and modules extensively, and while there are some good ideas in there, it does feel disjointed and lacking detail at times. But it seems the larger problems have come from how it's presented to students – and more specifically, by whom (see more in our 'Lecturers' section below).
Regardless, some of the course content has come under fire publicly, from a few students, and those in the industry.
Around a year ago, this thread by caster Tom Pickering questioning the modules got people talking, including former esports host Paul Chaloner, who said 'it doesn't offer the right level of detail in the right areas, and it seems all over the place'. He instead advised students to specialise in the field they want to pursue within esports, for example for esports marketing roles, studying a marketing qualification could be a good entry.
"I'm not absolutely against an esports degree per se, but I do believe that our industry is far more complex than this course delivers, therefore impacting the people taking the course when they come to get jobs in esports," he said.
Another student, Harrison, said on Twitter: "From a student point of view the content feels disconnected, the lecturers know less than the students, and some of the modules don't relate at all to the core aspect of the course."
Several students came forward to speak to Esports News UK anonymously about their views. They complained about various areas, including spending too long on certain subjects (like learning Streamlabs OBS for one month), not being able to specialise in a particular area effectively, and how the content feels disconnected. But they were most frustrated by some of the lecturers for not having the esports knowledge they'd expect them to have.
One student told us: "I haven't learnt anything in the past two years, other than from one specific lecturer. I'm not bothered about the money [I've spent on the course], I'm bothered that I've paid to be educated, and we're not being educated. I shouldn't have to sit here, annoyed, talking to a journalist. I should be getting industry perspectives, but I'm not. University is meant to bridge the gap to industry and give you professionals to teach you. I'm not having an education, I'm being told to turn up for attendance – that is how it feels."
Another said: "Content being taught is generally lacklustre and this second year module is less in depth and detailed compared to modules in the first year. We were tasked with creating a business plan and the checklist was like A-level standard. The assignment barely has any difference between Single Player Events in year one and Multiplayer Events in year two apart from requiring to create an events pitch presentation, it's the same concepts and methods. And the Event Planning and Strategy module was a carbon copy of the module from last year."
Other students complained about the Master's course content being very similar to the BA (Hons), and that the university allegedly 'basically copied and pasted the same web page descriptions onto the Master's course'. We understand this upset some of the Master's students, who sought partial refunds (though the University says it has not paid out any refunds – you can see those comments at the bottom of this section).
It's worth noting that there are groups of students that are happy with the course. We spoke to several of them – there's a section later in this article outlining more of their views.
Student rep Danielle Morgan said: "I can understand some of the students' criticisms, but I don't think the modules are useless at all – I've definitely learnt something from each of them. I came into the course knowing nothing about esports and I've progressed to the point where I've accepted a job offer. I wouldn't be able to do what I'm doing now if I didn't do the course.
"I also think a lot of the issues are being conflated because of the pandemic. People are fed up with covid and not coming into lectures. A lot of our modules had to be rewritten because of how things unfolded last March."
But others have made formal complaints to the university over a lack of content, quality of content, repetition from previous modules and some of the facilities, such as the esports hub.
"The hub tries to be three things at the same time – a teaching space, production studio and esports game room – but fails to be any of them," one student said. "For some reason the hub is set up on its own internet connection and is therefore unable to communicate properly with the rest of the campus. And computers have administrator locks, meaning that if we want to set up a game for an event, we have to go through requesting a time with the technicians to be available so we can sign in to initiate the downloads.
"With the size of the room, players could easily hear the casters through their headsets causing issues with competitive integrity. The workarounds we were suggested were to purchase noise cancelling equipment such as ear muffs and sound cancelling curtains, either ourselves or through a society."
Staffs has since said it is making changes to the hub based on student feedback – there's more on that in their reaction to this section of the article below.
Esports News UK also understands the university advertised to students via its website that the students would create an event within their first year of study, as part of a module, but after reviewing the module specifications, understands this was not actually the case. Because of this, the Staffordshire Syndicate Series was put together, giving students the option to volunteer and get involved with the creation of an extracurricular tournament event, not part of their coursework.
We learnt this event was approved by university management at the time, who had allegedly initially agreed to support the event with funding and marketing, but this apparently didn't end up happening. Some staff and students scrambled together to get the event done, and around 10 students ended up volunteering from the esports course. The resulting Syndicate Series ended up worsening the already-poor relationship between the existing gaming society and some students/staff from the esports course at the university, but that's a whole other story, which we cover later in the article.
What the university says: 'We're looking at refreshing the course completely'
On course content:
"We are looking at refreshing the course nodes," said Dr Bobbie Fletcher, head of department – associate professor in the School of Digital, Technologies and Arts. "For September 2022 we're looking at refreshing the course completely, using the knowledge we've got from the last three years. With the ways things work at university, you can't suddenly in September have a totally new course from now, because there is a quality revalidation process we have to go through, so it takes another academic year to be able to start it in 2022.
Nia Wearn, course director in the School of Digital, Technologies and Arts, added: "It's what we had planned anyway, this isn't just in response to the students. When I spoke to the students, I said: 'Oh yeah I had that planned.' And they were like: 'Oh!'
"They hadn't realised we as academic staff were looking at the course and the jobs, we spent a long time looking at jobs and roles and employability routes. We're keen on making sure skills match up to job descriptions. The individual lecturers might not have been aware that we as course directors and head of department, these are the things we were looking at as well, alongside the course leaders."
Bobbie continued: "We also do horizon scanning. We're having to predict where the industry will be in three years' time, so there's that long look at everything to try and predict and figure out where it's going. We're not going to tell you exactly what we're going to do for 2022, but we're going to align things with job roles. We're taking the broadness out and adding the depth."
On student complaints:
"Student voice is something that's really important to us – everybody gets the opportunity to say how they feel," said Dr Bobbie Fletcher. "The complaints seem to be from five or six students, and we have 380 students, so it is a minority.
"We're not allowed to comment on Twitter or on specific students due to GDPR, but Nia has spoken to individual students about their worries and how they feel about things.
"We have noticed with students that they do tend to want everything now, and you can't always solve a problem right now. Some things you can do quickly, for example changing the mice in the esports hub to proper gaming mice. But things that take longer, like improving the course in a structural way, that's a longer process because the university has processes of due diligence and quality to do that."
On the esports hub:
"When we were building the esports hub, we didn't know exactly how the students were going to use it," said Dr Bobbie Fletcher. "We didn't know how we as a teaching team were exactly going to use it. But we knew we needed something there, and we did get that slightly wrong. But now we have the opportunity to make something even better.
"We've spent a lot of money making the esports hub, and now we're going to spend more money changing it into something that's more usable. Students have told us how they wanted to change the esports hub and why it didn't work in the format at the time. When we were making it, we didn't know and we didn't understand. No one did. The students told us how they wanted it to be a broadcast centre. We have an extra area now, we can make all these changes they're asking for. I had a fantastic chat with the technicians and so changes are happening."
On alleged partial refunds handed to some Master's students:
Bobbie responded: "No refunds have come out of my budget. So I don't know where that's come from."
Lecturers: Do the students really know more than their teachers?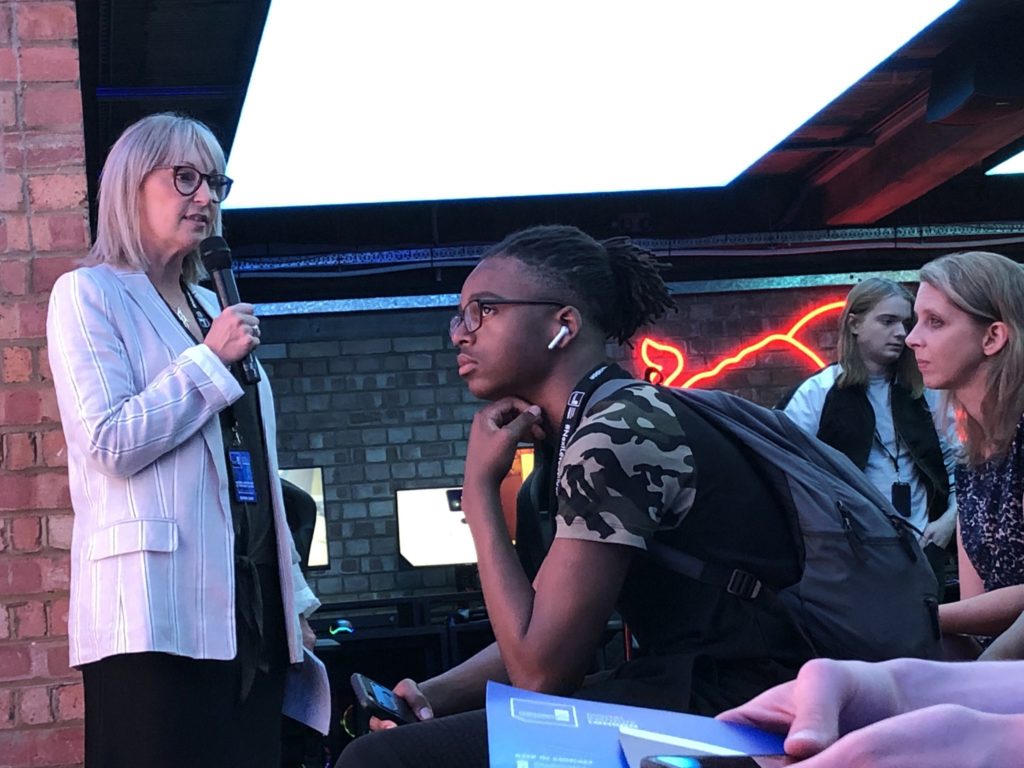 Most of the student complaints seem to be around lectures, a perceived lack of knowledge of the subject matter and how the content is taught; there's this idea that 'students know more than the lecturers'.
However, after speaking to many students, Esports News UK found there are several lecturers that are very well-regarded by students. It seems that the negative experiences may outweigh the positives for some.
We thought long and hard about our duty to serve the community while also respecting the privacy of individuals, and while we will name senior leadership and lecturers where relevant for context, we have decided we won't be naming and shaming anyone in this article. It's not our role to say, 'this lecturer is good, this one is bad,' or to instigate any witch hunts towards individuals. Ultimately, the responsibility lies with the university, which chooses the lecturers it employs.
One student told Esports News UK they would sometimes ask questions they knew the answers to in order to test the knowledge of the lecturers. They said: "Since I work in a specific area in esports outside of uni, I knew what they were saying wasn't the case – and it was the opposite of what we should be learning. For example, I asked: How do you make it so that replays only record the game, not the casters? And they said: 'I don't know.'
"I suggested the software we should be using, and three days later, an FAQ to Blackboard was linked on 'how to use OBS Ninja'. Anything I tested them on, they didn't have the knowledge around. But it wasn't their fault. Some lecturers had good backgrounds in events, or marketing, or broadcast, but they didn't always have that esports experience. They were often stretched out from their area of specialism to teach about esports, so it wasn't really their fault."
Another student said one lecturer 'forced people to do the casting and hosting lecture, even if we didn't want to do that as a career after uni'.
"The lecturer was telling students to cast over snooker and wrestling, to understand the different pacings etc. That was the biggest joke of all, for me… casting over snooker. A lot of students turned around and said: 'What are we doing here?'
Esports News UK understands this particular lecturer divided opinion with students, with some saying they understand students and get personal with them to build a connection, while others suggesting they show favouritism and cross the lecturer/student boundary with 'inappropriate' behaviour and some of the things they share about their personal life.
Others, like Protalis, who said one of their lecturers had no broadcast background, were more blunt with their views:
Another said: "We're okay with lecturers not having industry experience, as long as they can apply knowledge or have other experience, like events or a sports events background. On the other hand, one lecturer and their recently graduated Master's students assisted as their co-lecturers… but they had no experience or control of the modules."
This lecturer, who we'll refer to as Lecturer Z, came up time and time again in the many accounts we listened to, and was the cause of several complaints from students, for allegedly turning up late to lectures, failing to brief students clearly, offering lacklustre feedback, poor communication, combining multiple separate lectures into one four-hour lecture and even plagiarism, with some pages and substantial amounts of text in their presentations copied and pasted from the websites of councils and other online resources.
When students questioned the course content, Lecturer Z would apparently get agitated and have a 'disrespectful attitude' towards students, or just answer questions by quoting the assignment brief.
"With all their plagiarism, the sessions become meaningless," one student said. "No one knows who this lecturer really is, they never turn their camera on or talk about their background, they just turn up late. I once had to wait 40 minutes for them to turn up. Another time, they didn't turn up at all. Their assignment briefs are not made clear, marks are often handed out late to us and they sometimes give marks for extracurricular activities that aren't related to the assignments.
"Their modules have been a complete waste of time – they don't know about observers or any of the basic roles in esports. They just talk about personal things, how much coffee they've had, how they haven't slept and are supposedly working 90-hour weeks. I once emailed them and didn't get a reply for three weeks."
Another said: "I'm not being provided professional teaching. Specialised content is taught by people who have no idea what they're on about. Teaching is not at the level it should be at a higher educational standard."
Some students were so upset with Lecturer Z, almost 30 of them grouped together to issue a joint complaint to the university, because they feel the lecturer does not have enough knowledge or experience to meet the standard of education they expect to be provided.
Some students also criticised the university for hiring 'inexperienced' lecturers, including recently graduated Master's students from other courses.
"One time, two of these recent Master's graduates helping Lecturer Z didn't know what was happening during a lecture as Lecturer Z turned up late and hadn't briefed them," a student explained. "So the co-lecturers just sat there doing nothing for the first 20 minutes not knowing what to say, as they didn't even know what was happening. It's hilarious, really. They don't know what they're doing and the module is useless. The uni said they're doing teacher training with them, but that hasn't shown at all and it should have been done before they were employed.
"This year, I have genuinely not learnt anything from them. Any knowledge has been provided by other students or lecturers focusing on other modules. It's ridiculous, outrageous even."
Apparently, one of these recent graduates now lecturing told students that to cut costs in esports production, 'just hire a student who wants to work in the industry for free'. This was tweeted out by one student, Jakub 'Atroix' Szmyt, which resulted in a negative reaction from the esports community, including Hitmarker MD Richard Huggan who had previously guest lectured at the uni.
Student rep Danielle Morgan said regarding Jakub's tweet above: "I feel it was taken out of context a little – our university is not saying people should exploit students. For example, Insomnia uses volunteers to give them industry experience – this could be what the lecturer was trying to say.
"Also, the lecturers don't always get to choose what they're teaching. With lecturers leaving, other lecturers have been stretched thinly. The lecturers are doing their very best for the students. I can say hand on heart the lecturers have been super supportive, they've come to events on their own time to help us out. I can understand some of the students' criticisms around lecturers that aren't experienced in esports, but it's difficult to get lecturers that are very experienced in esports, and it hurts me to see people coming for the lecturers like this."
Ellis Celia, another student rep at the London campus, said on the idea of hiring graduated Master's students as lecturers: "I think some students want more lecturers from the industry, however I like the idea of the university nurturing students and bringing them in. Sometimes it's a bit scripted, I'll admit, and sometimes my solutions or ideas are brushed off, but I don't want to tar every lecturer with the same brush as they're all bringing different things to the table."
Stuart Kosters (pictured below, front), the current esports foundation/BA (Hons) course leader at Staffs, is one lecturer that completed a negotiated Master's degree himself in esports and events management between 2017 and 2018, while he was lecturing on the course and helping to launch it at the same time. He was later promoted to course leader. Stuart also managed the Video Games Society (VGS) in 2017, while studying his undergraduate degree in computer games design.
Stuart is one of several staff that have worked as course leaders on the degree, with others including Paul Walters and Kevin Cheung, who have moved to another course and left the university respectively.
Kevin joined the uni at the Stoke-on-Trent campus in September 2019 without any prior academic experience, though he had worked for Riot Games for two and a half years in broadcast. He even played for and coached an old Choke Gaming League of Legends team (and was on the analyst deck for the 2014 4Nations LoL event). Kevin was promoted to course leader in less than a year after joining the university, before leaving. Stuart then took the position of course leader.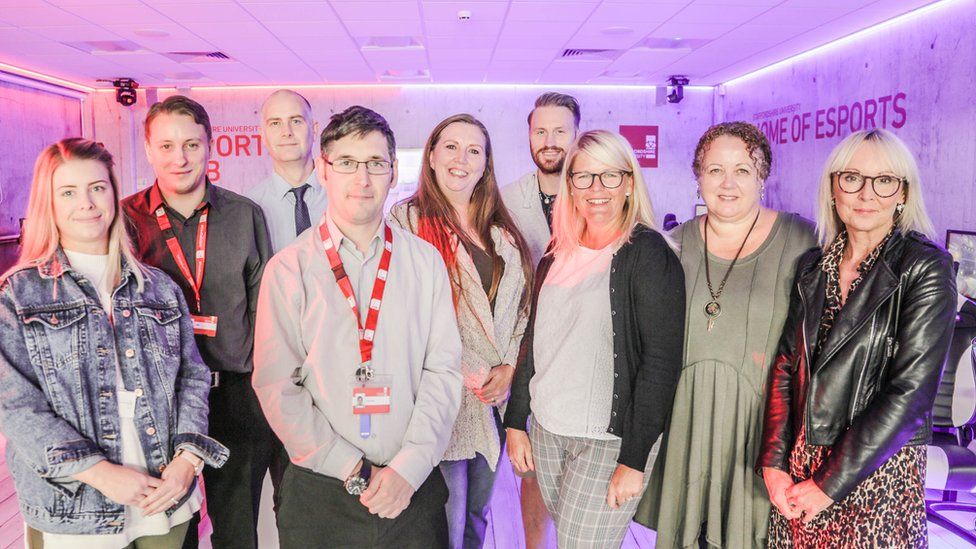 One industry insider was particularly critical of one of the university's lecturers: "Things seemed great at first, but after I spoke to some students it was clear there were issues, it seems the course was not what had been sold in the way it was put together. You could see the students were uncomfortable about saying anything negative.
"The people running the course seemed to have good intentions, but some of the special guests they brought in were talking rubbish, they didn't have a clue what esports was. It was damaging. I was concerned about one of the lecturers who I don't think had played a game in their life."
Another student was also disappointed after being promised on the open day that the university would have links with major companies in the industry, with placement years boasted, only to apparently later learn once joining the course that they didn't have actual links with said companies.
One student described some of the lecturers as 'inept and disorganised', saying some would 'constantly recycle content without providing additional in-depth knowledge or pushing students to challenge themselves'.
Brandon Borrelli Yi, aka Xenoflame, a student rep and head of the League of Legends society at Staffs Uni, told Esports News UK about his thoughts on all of the student complaints: "I've heard a lot of different complaints during my time on the course here, ranging from anything from random stuff that doesn't need to be brought up, to people on Twitter slagging off the course just to advance their own agendas. But some do have genuine concerns and I'm one of them.
"As much as I love the course, there are times where I feel lost and hopeless. Will the degree make me a laughing stock in the industry? It's a lot of time and money we're putting into this."
As we mentioned before, not everyone has a negative perspective. Some lecturers are highly admired by students.
One of the more critical students, for example, was really impressed by one lecturer in particular, who is no longer with the university: "They were a very good lecturer, they were hands-on and always spoke to students as much as they could. Their module was one of the best things I've ever learnt, it was super useful and they have a lot of experience. They even offered to pay to cover my travel to an industry event. I have a lot of respect for them."
London calling
The introduction of the London campus meant some lecturers moved from Stoke-on-Trent to London, which affected some of the modules and who was teaching them.
"One lecturer moved to London in the first year and they were one of the best lecturers I had," said one student. "It was fine in the first year, but from the day they announced the London campus, we got so much less coverage and less help, we basically got the bargain bin lecturers.
"The people who got hired didn't have the industry knowledge. It's not their fault, they're doing their best, they got landed in a role and were told, 'teach this'. And the ones that did have industry knowledge, left.
"When I asked about one of my lecturers not having esports experience, my course director said something about independent learning and how 'we have to start somewhere'."
What the university says
On complaints around specific lecturers
Dr Bobbie Fletcher, head of department – associate professor in the School of Digital, Technologies and Arts, said: "I can't talk about individual members of staff, but what I will say to you is we are changing our teaching team and that has been fed back to the students. We're hiring four new members of staff – two in London and two in Stoke.
"Nia and I did an audit of skills to see our strengths and weaknesses, and we had a talent framework. We looked to see where we needed more staff, so we're hiring an events management person and an esports broadcast person [in each campus]. They will be brought in before September."
Nia Wearn, course director in the School of Digital, Technologies and Arts, added: "As with any job, you have the ebb and flow of lecturers, so we have lost some people and that's why we're looking to replace them and grow as well. So we've got a handle on that."
"And chatting to the students was really helpful, it was good to be able to say 'this is already in place and these things you've been concerned about, we're already working on them'."
Bobbie continued: "Nia had a very constructive chat after the incident on Twitter and put to bed some of the inaccuracies. Twitter makes inaccuracies bigger and more accentuated, so Nia calmly talked through the issues that any of the students had."
On students 'knowing more than the lecturers'
Dr Bobbie Fletcher said: "I can certainly say on some of the games they know more than the lecturers. Well, in games and the community, maybe. But when we look at the academic side, the academic theory that underpins this and the purpose of the university, my staff know more about that. All these things are rooted in academic subjects, like behavioural science or sociology or social theory. My staff know more about that and that's the scaffolding to the information the students know themselves, but don't know why it happens or what it is. That theory and methodology, that scaffolding wraps around what they know.
"Sometimes I feel like they know more because they know more about the games or the community, but when you look at things like community theory, then they don't know that and learn why things happen."
On finding lecturers with esports experience
"What we tend to do is we're getting the younger, hipper people in esports and are pairing them with experienced people that may have a background in a certain area like marketing or content creation," Dr Bobbie Fletcher explained. "One does all the theory stuff and the other applies it. We've found that works really well, where you might not have an all-in-one package of a person. So team teaching is coming more to the forefront than it has before. And it works really well online, our staff are almost becoming like broadcasters. One person looks at the comments and the other person is talking.

"They might not necessarily have a background in esports, but they know their trade. Like yourself, you trained as a journalist, not an esports journalist. So we're pairing them with the knowledgeable ones and team teaching. And this seems to work really well."
"2004 was the year Staffordshire University first started teaching games, and we had similar issues then. No one really had the experience at the time," Nia Wearn added.
On some lecturers not using cameras and students feeling like they can't connect with a lecturer that well
"We're kind of at the mercy of what internet staff have at home," said Dr Bobbie Fletcher. "All members of staff do have cameras, but sometimes it's the quality of the internet that's the limiting factor there. I know there have been some issues with some members of staff.
"Some staff have been able to come back on campus and have done so because the internet for them is better on campus and not so good at home. Some haven't been able to come back onto the campus for medical reasons too, because they're medically vulnerable."
Communication and management: 'We're having to fight against the university to learn something'
Many of the students we spoke to felt frustrated around the lack of communication from higher-ups at the university. They felt their complaints weren't listened to or properly addressed.
One student said: "I made a complaint before and was told changes would be made, but we haven't seen any changes."
Another student criticised the wording in certain modules: "For the Esports Expo module, we were tasked with producing an event management guide. This year, they said 'let's not use that format anymore' but it's not good, it's been too simplified down. We've been writing it as if we were running a LAN event, but a week before the deadline we were told to do it as an online event instead. They just dropped it on us and didn't tell us it was meant to be written that way until right near the end, it doesn't sound like that at all. They don't know how to word documents.
"I raised a complaint about this unclear assignment brief that resulted in me getting penalised and capped a pass, as a result of their negligence, because it did not state when I had to submit an additional 1,000 words of coursework alongside the main 1,500 word piece. Then when I asked my lecturer about it, I got a sarcastic/abrasive comment from them saying they won't hold our hands.
"So I raised a complaint about it, as I was furious. They said they'd look into it and we were told there's nothing that could be done. I commend our course leader at the time, because they capped us with a pass so we didn't need to resubmit the whole thing, but I don't want future students to have to go through this.
"I've always had the mentality that when you go to university you have to push yourself and do more to enhance your learning and experience, it's not always going to be provided by the university. But it seems that, right now, we're having to fight against the university to learn something. And it shouldn't be down to the students to provide that knowledge and experience, it's the university's responsibility to ensure it's there in the first place."
Student rep Danielle Morgan said: "I had a complaint about a lecturer and submitted a very long, strongly worded email with voice clips and screenshots. I got an automated response, then my tutor reached out to me the next day, sat down with me for half an hour and gave me advice. I messaged them two days later and they had another chat with me. It was around the time Kevin was leaving, so it changed hands. I know my complaint went high up and, again, investigations don't happen overnight. External investigators' processes can take months. Of course, the uni has a duty of care to me as a student and to the lecturers at the same time. If students haven't heard back, that's bad and they need to fix that."
Another student commented: "There's a lack of communication and transparency from the university with regards to complaints. Instead of dealing with a problematic lecturer, they were allocated additional modules which only made matters worse. The 'blended learning' which was promised at the start of the academic year was just a buzz phrase used to alleviate student concerns."
Patrick Regan, a course rep – who sits above the student reps – explained there are four different groups in his year, with each one having their own student rep that will come to him with any issues.
"Then I collate any recurring issues and bring them up with the university," he said.
One insider told Esports News UK that communication was 'very poor' on the course and there was no set process for addressing complaints: "Students would complain to course reps, then to the course leader, then the module leader, then the course director, then an investigation is made outside of the course itself. It goes up and up then disappears into the void."
Another student said: "The student reps pat each other on the back and they feel like they can do something about it, but as student reps they don't have much influence, it's a role in name only. Whatever they say [to management] is barely even heard."
After some students took to social media to air their grievances about the course, one student said they were spending a lot of their time on 'PR management with the staff' to try and help them handle the situation.
We also understand a meeting took place between student reps and some of the students that posted tweets online, where everyone voiced their concerns. Some reps advised those aggrieved to keep their complaints off social media and to raise issues internally, but those that took to social media said they did so because they felt they weren't getting through to the staff and that 'going through the official channels was not working'.
For some, it was too much. One student, Sara, a former rep, wrote a Twitter thread outlining their concerns.
"Towards the end of the year, I was told we can't do anything now [to change the course] and it'll be picked up next year. Ok, next year. We get a different school, so instead of business we go to the gaming school. Woohoo, let's see if we can change things. Introducing new lecturers," they said.
"During last year, I've never felt so brain-dead in my life. Education is meant to be challenging and you should learn something. We were being taught as if we're in year 7. Our new lecturer flipped if anyone gave feedback. We were so confused and we complained to the appropriate people.
"Someone tried to speak to the head of the school and were told not to worry, that our lecturers are being trained and our document has been passed further. Nothing reassuring, nothing remotely beneficial to our cries for help. So you know what, I'm done being silent. So many people are angry. Our money is being put towards absolute shittery. Please listen to us and give us a better education!"
Other oversights included management of the esports hub. Esports News UK understands that in order to use the hub and book the room out to use it, students had to complete a training session to understand how to use the equipment. However, the uni apparently didn't start holding these sessions until the second semester of the course started, and were limited to 10 to 12 spaces per session, with only one session per week. This meant many students could not access it for a good part of the first year.
We've seen recent emails sent to prospective students that contain out of date information, including a 'meet your course leader' section that includes information about Kevin Cheung, who has now left the university.
It wasn't just internal management and communication that was criticised. In May 2020, the university made a tweet that drew negative attention from the esports community, for saying that 'soon, working in esports will require a university degree'.
Some rumours circulated on social media, suggesting those who speak publicly about the course in a negative light would get threatened with expulsion, however of the many people Esports News UK spoke to about this, they all said this rumour was false – even the most frustrated of students.
Course rep Patrick Regan stated: "I also heard those rumours, but they were untrue. When students were complaining on social media, they were getting emailed by our head of course to set up one-on-one meetings. Some people just assumed it was to be threatened or expelled, but that wasn't true."
Esports News UK also heard the rumour may have been planted by the Video Games Union (VGU) society, though they told us that isn't true, and that it may have come from select people, not the society. There's more on the context around that later in this article.
Staff concerns
Esports News UK also learnt of some lecturers wanting to change the course content, but not being able to as quickly as they would've liked due to the processes universities have to go through to get course content altered. We've also learnt of some people complaining of understaffing, feeling undervalued, long working hours and low pay/a lack of pay rises.
As mentioned, the course has 15 staff members teaching on the esports course, meaning there's a student to staff ratio of around 25. The average across all of Staffs' courses is 17.5, while the top 50 universities in the UK each have a ratio of 15 or less.
We understand there's a standard grading system in place, and that starting lecturers at the lowest grade were earning around £34,000 per year.
One was concerned about the joining process after being hired: "There was no on-boarding process when I joined, I was instantly thrown into making content for a lecture."
This feeling of low requirements was reflected by some of the students we spoke with.
The typical student requirement is 112 points, a BBC at A level or DMM at BTEC level, but we understand Staffs had been letting in students who had solid esports experience but no college qualifications. One we spoke to had been let in through one email and application to the university, without needing to apply through UCAS (the Universities and Colleges Admissions Service).
Another insider said management were 'underhanded, unorganised and unwilling to make changes', with alleged favouritism towards certain colleagues: "They would say we should wait until the course has had its first graduates [before making changes to course content]. We did manage to get some changes made to modules, after endless fighting, but then prior to the official submission, our manager would change things like the assessment output without our knowledge. The culture at the university level is very toxic and poorly managed."
One added: "Waiting years to make changes is not fair on the students. I felt like the university doesn't value the students enough, compared to how much they value the enrolment numbers."
We did reach out to some other lecturers – not all – but some were unwilling to speak to us, instead referring us to the course management.
Some of the above who spoke to us did have positive things to say about the university, course and students (we've included some of those in the 'benefits of the degree' section coming up below).
Covid challenges
The pandemic has been a challenge for universities and schools across the country – and the world.
Some feel that Covid has exacerbated the problems within the esports course, particularly as content transitioned online, and students were supposed to attend esports events as part of their work, which obviously could not be done. The situation around students not feeling like they could get to know Lecturer Z would possibly have been avoided if there was no pandemic.
Aside from the academia, university life is of course about more than that – it's about making friends, joining societies, getting involved in extracurricular activities, socialising, developing yourself as a person – not just as a worker. Being stuck at home will no doubt have frustrated students. Some also moved back home but still had to pay rent for empty accommodation.
Student rep Danielle Morgan said: "I think a lot of the issues are being conflated because of the pandemic. People are fed up with covid and not coming into lectures. A lot of our modules had to be rewritten because of how things unfolded last March."
Course rep Patrick Regan added: "It's been a pain with covid. Without covid we would've been doing a lot more projects and events. Some students haven't been able to do the projects they were supposed to because of the situation."
Another student rep, Ellis Celia commented: "Unfortunately we can't help we went into lockdown and that a lot of the learning went online, however I'm now prepared to deal with online environments a lot more than I probably would've been on campus. So I've adapted quite well to it, however I know that's not been the case for everybody else. I wonder if things would've been easier had we not had lockdown.
"I think it helped that I've always treated it as a degree that needed work being done on the side. So I was always very on top of volunteering and pushing my own portfolio, not just leaving it as what we're being learnt in the classroom."
Brandon Borrelli Yi, aka Xenoflame, a student rep and head of the LoL society, stated: "When you're just in your house, it's hard to motivate yourself. And when you have lecturers who take that length of time before they start delivering the content, and you are only getting taught an hour's worth of stuff, it makes it that much harder."
One second-year student expected better from the university around some of the ways it tackled the covid situation. They said: "With the Covid, restrictions being loosened and practical courses returning to physical teaching, the uni notified us that one of our weekly lectures can be held at the uni as we are a practical course. For us, the lecture selected was Esports Integrity Regulation and Risk – a module that involves no practical work and the assignment for it is individual. As part of the email notification, we were told to bring headphones so we can engage with the online delivery…"
Guest speaker controversy
Several members of the esports industry gave up their time to guest lecture at the university, including James Duffield from Teams.gg, Ollie Ring from Esports Insider at the time, Hitmarker, F1 and more.
Some students have requested certain guest speakers, and have passed on their contacts to lecturers for them to arrange a possible visit, but these didn't always come to fruition.
One student said: "As a follow-up from the big student meeting where we discussed the issues with the course among students of all years, the university decided to introduce a new student initiative to help bring people from industry to talk at the uni.
"We were eventually told that if we want to get someone from industry, we should create a society – causing a clash with the Video Games Union – and use the funding from the society to arrange the talks. Personally this seems to be another example of the uni working around the issue without doing anything about it. It should not be the student's responsibility to make sure that industry contacts are provided for the other students. Students should be able to help with this, but it should not be solely their responsibility. We shouldn't have to fight with the uni to arrange guest visits."
Prominent British esports host Frankie Ward took to Twitter in March to state she had been told that the university refused to fund guest lectures.
Some students and staff have since told Esports News UK they're not sure how this happened but that there is a fund for guest lectures, so it sounds like there was a breakdown in communication along the way.
With several well-known names in the industry quick to offer assistance or their views after reading some of the student grievances on social media, perhaps there will be a greater variety of guest lecturers on the esports course in the future.
What the university says
On not responding to student complaints and the covid situation
"We have taken student views and feedback on board," said Dr Bobbie Fletcher, head of department – associate professor in the School of Digital, Technologies and Arts. "I think it's just that we haven't communicated that. To be honest, it's been difficult, with the way we're teaching online, you couldn't just drop in on a class and talk, and actually speak in person to students, rather than on a screen. Though since March we've been able to again.
"Quite often, you'll find you're talking to students, and because when you're a lecturer you're used to engaging a room, looking at faces and taking cues from body language to see if people are taking things in. But because you're met with a screen, no one has microphones or cameras on, it's almost like you're talking to an empty room because you're not getting any feedback.
"I think the students have coped so well under the current situation. Look at the industry, it has had to go all online, including some very social LAN events. That's a big change to make and I think the students have adapted incredibly well."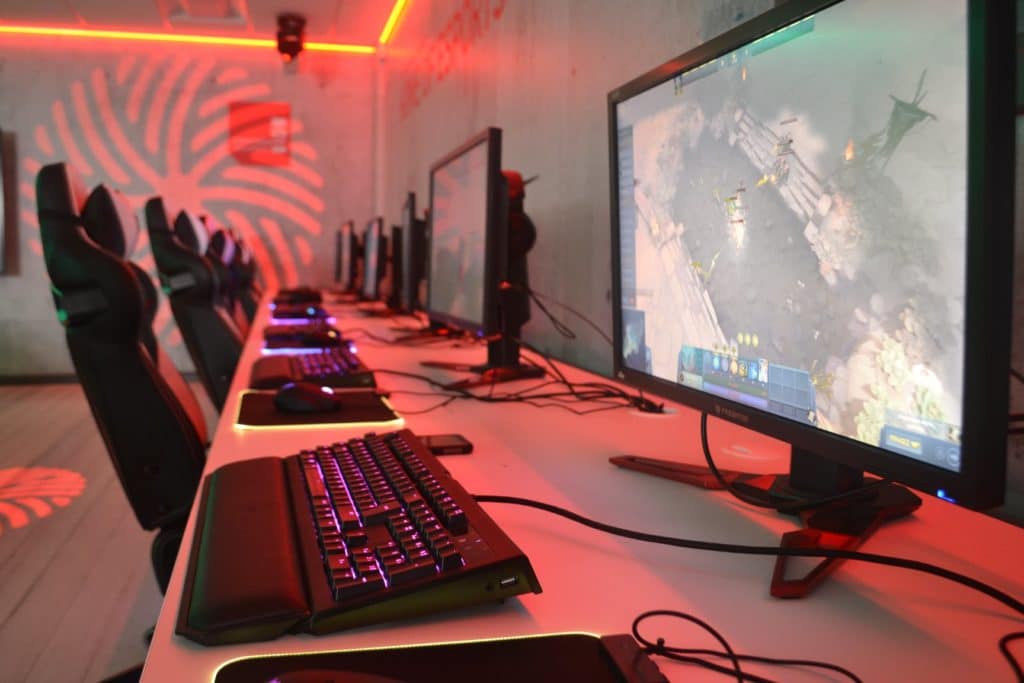 On apparently not having a budget for guest speakers
Dr Bobbie Fletcher responded: "I have a budget, I have a big fat purse for this, it's ready to be spent and it hasn't gone down. Getting someone in person to visit the campus is more expensive than getting someone to appear online. So I've no idea where this has come from. I've always had a budget for this. I just need someone to say to me, 'I want this person and that person to talk'."
On false rumours of students being threatened with expulsion for criticising the course on social media
"It's not true," Dr Bobbie Fletcher said. "I can tell you how you can get kicked out of the university: academic failure, non-attendance, fitness to study and criminality. So there are only four ways you can get chucked out of university, and Twitter is not one of them."
On staff concerns
"We're kind of middling in the student/staff ratio, and there are other parts of the university that have less staff to students, and esports is sort of somewhere in the middle," explained Dr Bobbie Fletcher.
"It's not understaffed. And it's not overstaffed. A lot of the things you're asking about are just normal university things, and not a surprise."
Benefits of the degree: 'The course has really helped me; there are some amazing members of staff here'
There are many students we spoke with who are happy with the esports degree overall, and are clearly getting a lot out of it.
Not to mention, many of the students themselves have done some impressive things in esports already, which we want to highlight. We're just trying to reflect people's overall views on the degree and report on what's happened.
They've organised various tournaments and showmatches raising money for charities. For example, the Valorant Guardians Invitational raised funds for the Prince's Trust.
Esports students from Staffordshire University London have assembled to organise the London Showdown, a charity showmatch between LDN UTD and London Esports in aid of the Great Ormond Street Hospital.
Elsewhere, UK esports org MNM Gaming worked with DLC Studios and students from the uni to cover their Warcraft guild's progress in the Race to World First earlier this year.
Students have also got involved with various work experience and other initiatives, some of which we've outlined below, including student Max Ward representing the UK in the Roland-Garros Tennis World Tour 2 tournament and Master's student Connaire McNulty who is working with Gscience:
Connaire McNulty has a BSc in Sports Performance and is studying an Esports MA from Staffordshire University. @CoachConcentric is from the United Kingdom, peaked at 3.6K Masters in Overwatch and holds one world championship and two black belts in Martial arts. (4/6) pic.twitter.com/TsnQU27tLH

— Gscience (@gscienceio) May 4, 2021
Here's a selection of more positive comments from students and a former lecturer:
'The knowledge we learn is valuable, but when you pair it with things on the outside, it makes even more sense' – Ellis Celia, student rep, year 2
"I've honestly used a lot of the resources that we've been given, so to me, the course hasn't been useless. Last year we ran our own event on campus before lockdown and that was entirely off our own backs, as opposed to the university running the event. We wouldn't have been able to do that if we didn't learn anything at the university.
"The stuff that I'm learning, some people don't believe we're putting into play, but I am putting it into play. And the course has helped me in terms of when I've been speaking to people in the industry, for example when I was with Excel Esports, and other industry folk have asked me about my experience and ultimately I've been able to use what I've learnt.
"I've learnt from Lecturer Z's lectures, I think they're trying to get to know us as students. There's been some forgettable content but there's been a lot that I've found useful, particularly in marketing and brand management. I'm personally interested in that and obviously can't speak for other students. I now know how to use that in an esports situation, and a non-esports situation."
Ellis, who is 27 years old, and has worked with the likes of Excel Esports during her time studying the degree, believes some of the course criticism may be accentuated because of younger students.
"I think there's some self entitlement here with some students," she said. "My expectations aren't as high as others might be, not that they're not allowed to have any entitlement, but I've worked 40-hour weeks and I've been beaten down by reality to get to a stage where I don't see anything as perfect.
"I think that's the thing about this course – you won't get as much out of it if you're not grinding as hard as you can on the side, to further your knowledge. I think that's what a lot of people who criticise the course don't understand – it requires you to turn up to lectures, but not only that, it requires you to have an understanding of what's going on around you at all times. There's so much within esports that can't be taught in a classroom. The knowledge we learn is valuable, but when you pair it with things on the outside it makes 1,000 times more sense."
'I accepted a job offer while studying; I wouldn't be able to do what I'm doing now had I not done this course' – Danielle Morgan, student rep, year 3
"I'll admit there's been issues, but I think every course has issues, especially during the pandemic. I joined the course knowing it was a brand new course in a brand new industry, so I understood that everything wasn't going to be amazing and picturesque to go into.
"Is any brand new course going to be perfect the first time? No. Especially when there are no courses to base it on. That's not to say I've not butted heads with lecturers over how I found the teaching or personal things that have happened to me. With the issues I've seen some of the students complaining about, I understand and know from being a student rep that the lecturers and course leaders are listening, but I know these things take time. I agree with some of the criticism, but at the same time – how are we going to fix that overnight? It's not going to happen. It's a difficult situation.
"There are a lot of students that have got something from the course and don't always want to preach about it. Some are anxious about the situation, especially with students taking to social media. The lecturers are listening to their concerns and are doing their best. Things won't get better if the students don't give it a chance to. I'm not saying the lecturers are perfect, they're learning from those mistakes.
"I did some work experience in journalism in the first year and I'm bringing in a new way of doing things. It's useful, you learn about social media plans, marketing strategies, event planning, it's all very in line with what I'm doing now. I've worked with Status Effect for almost a year, I ran a successful Rainbow Six event with them and helped with the biggest Dead by Daylight event they held. And I worked with the F1 Esports Series/Gfinity, helping with the broadcast work, before being asked by a producer to come back again.
"I've progressed to the point where I accepted a job offer. I'm going into content creation and digital media. I wouldn't be able to do what I'm doing now and sit in meetings and talk about strategy had I not done this course. In the first and second year it's a sociology base and you build up analysis and essay writing skills. You build a plan for a mock event, they make you look at esports and gaming communities in a wider context. It forces the students that focus on one or two games to think of a broader aspect of esports, and you get that broader understanding.
"I genuinely believe esports education is going to get to the point where it needs to be, but it can't get there overnight. I'm in an industry I care about and want to be there at the start of the shape of that. It's down to the person too – uni is not always for everyone. I think the course is very broad and some people come into it not knowing what to expect."
'I have accumulated research skills and critical thinking skills' – Edward Tien, Master's student
"The MA in Esports course offered at my uni is an absolute hidden gem for video game enthusiasts and aspiring esports managers," Edward Tien said in this StudyInternational.com article. "On a personal level, it attracted my attention because of its holistic content. International Esports Policy and Planning is one of the interesting modules that drew my attention.
"I have accumulated research skills and critical thinking skills. These two intertwined so I am able to understand the complex esports history, culture, political economy and interesting phenomena in countries across the globe.
"My most memorable class was my Managing Esports Arena Strategies module, a lecture on how to create interesting podcasts to build our portfolio. It prepared us to create our own group podcast assignment discussing topics about arena owners, rights holders, league developers and strategies for events in esports."
Edward said he's interested in working in esports-related careers across Asia: "For instance, working in the local or international esports associations as a policy maker or an esports manager in a triple-A video game company."
'This course has been really helpful for me' – course rep Patrick Regan
"I've been happy with the course. It's been really helpful for me and it's what I expected it to be. I've gained a lot of knowledge and experience, I've been able to focus on what I wanted to. I was able to work with a tech startup for the last two summers – I did an internship and was working with them part-time.
"Our head of our school and esports department has been really open and has listened to criticism to try and fix anything. They are trying to help.
"Students like to complain but they don't complain to me or the student reps. This Twitter thing happened and I said to them, 'none of you mentioned this to me, ever. I wasn't able to bring it up in my department meetings'. They think I'm against them or trying to benefit myself, but no, I want the course to be better, as I'm also a student.
"I think some of the students are just frustrated they haven't had as many opportunities that they wanted or got the experience they wanted – being able to go out or even go into their lectures. I think some forget we're in a pandemic. Not to be rude, but not everything is handed to you on a plate, university is meant to give us experience and with this experience, we can go out and try and obtain more industry knowledge by ourselves."
'It's helped me realise I can succeed in the esports industry' – anonymous
"My opinion is that the course isn't perfect, but it has helped me, by helping me to realise I can actually do it and succeed in the esports industry.
"In terms of the issues, most of what I have seen have been caused by the uncertainty of Covid. The uni planned to have students back on campus for a session at the start of the year and the government changed the rules, meaning some of the modules had to be quickly changed. My only real complaint is that I have not had much support looking for a placement. But to clarify, I don't think the course is as bad as it's being made out to be."
'The students are great, passionate individuals and there are some amazing members of staff there' – Kevin Cheung, former lecturer/course leader
"There are some issues, but there are some positives. Most of the positives come from the experience. Here are my positives from my time teaching at Staffs:
1. Teaching the students. That was a great feeling becoming a teacher. You never really understand the true value of that unless you do it. So I want to give all the students a shoutout, they're great, passionate individuals that inspired me to continue doing what I'm doing now with my side project (more on that in the section below) and elsewhere.

2. There are some amazing members of staff there. Yes there are some problematic staff, but that shouldn't overshadow the ones who are doing their best, sticking through it. Most of the Doctors are true academics and know their stuff. I respect them a lot. I want to thank those who helped me a lot when I joined and some of the amazing academics on the course. Some of them put real effort in and brought a lot to the course.
I just don't want all the negativity of the course [to detract from the good work some lecturers are doing]. People will be saying the lecturers don't know anything, and they may generalise, and I don't want that to be the case. There are lecturers there that know their stuff.
3. Take every experience as a lesson, good or bad. That's what I'd tell students – there's always something to learn from it. Don't mope about it, move on and take the next step forward, take it on as an experience. If it's good, continue doing it; if it's bad, learn and improve from it."
What the university says: 'The students are doing astounding work'
"Seeing the third years take the lead, the professional nature of the events they're putting on and just seeing what they're doing, it's showing what we're doing is working," said Nia Wearn, course director in the School of Digital, Technologies and Arts. "They're doing astounding work.
"We have some phenomenal students who are doing exceptional work, and they are really forging ahead into an industry that feels maybe a little bit uncertain to them at some points, but they're really confident. That's based on what we've taught them but also the opportunities we've given them, we communicated those to students.
"We have some great plans for the future. Our staff are consistently engaging in the industry. This last year has been interesting, but I think a lot of the students and staff have risen to the challenges and there's been great stuff that's come out of it. I'm really excited about the final expos and the range of events they're putting on, and the culmination of all the knowledge they've obtained and how they're putting that into practice."
Dr Bobbie Fletcher added: "We do tell students there's teaching time – we call it class contact – and then there's an expectation they put in x amount of hours on top of that, outside of class. And that's how they become successful. I think in the past, maybe people did more extracurricular work. I think it's to be encouraged.
"I do see the esports students doing extra work, they run charity events to meet people and get their name out there. And some students already have jobs lined up for after they graduate and that's really great. One student said to me that 'it's what you make of it'.
"Also, we managed to get the Stoke-on-Trent MPs and City Council interested in esports. It's been a bit of a long slog, I've got to be honest. But they've now written a document called 'Powering up Stoke-on-Trent' and it says one of the ambitions of Stoke-on-Trent is to become a UK centre for gaming and esports. So we're getting traction from the city at a local level."
Breakaway stories: The student and lecturer who left the course content behind to make their own
Jakub 'Atroix' Szmyt was a second-year student that was so frustrated with the esports course he left to make his own.
Esports Academy will be producing a host of free content including weekly courses, academic content and podcasts. Its website will be going live at a later date.
Jakub has teamed up with Midnite software engineer Tom Wade who is taking the lead on the tech/web dev work for Esports Academy.
The first piece of content with Jack Peters and Tom Newman is live here.
Jakub told Esports News UK: "The aim of the website is to provide free courses for people to learn from industry professionals. It will offer things ranging from educating people on invoicing to broadcast production. Each course/session will be run by an industry specialist with relevant experience."
Elsewhere, former lecturer/course leader Kevin Cheung is working on his own project focusing on 'edutainment content' including esports career development advice, guest talks, panels and more, under the 'Esports Lecturer' branding. He has already produced some streams on his Twitch channel at twitch.tv/esportslecturer.
As mentioned, Kevin has a solid background in esports. He started out playing semi-professionally for Choke Gaming – he formed a League of Legends team for them as captain. He then moved into coaching and managing before moving into on-air talent roles, such as analyst at 4Nations, and then in broadcasting roles at Riot Games.
At the university, he also helped get the League of Legends society up off the ground.
He's now working in freelance broadcast production, LoL observing, some producing opportunities and consultancy.
"Students are here to learn," he told Esports News UK. "We're all here to learn, I don't like the viewpoint, 'I'm the teacher and you learn from me and listen', I like to teach through examples. The goal for my first Twitch Q&A was to relieve stress from some of the students.
"I want to provide some resources for students, it's just a small thing in my own time – I've no real plans to make a course per se, though I could do a LoL observing course in the future.
"I am also impressed by Jakub 'Atroix' Szmyt's plans on being entrepreneurial here, he was a shining student during my time with the university and helped other students with some sessions outside of university time."
The Video Game Union's own esports conference: 'I'll admit it, we ran this out of spite'
Elsewhere, the Video Games Union (VGU) has been running its own esports content, outside of the degree course.
VGU's former head of esports, Andrew 'Elixar' Ogunnaike (pictured) said he's still 'very bitter' about a casting module on the esports course from two years ago, because he wasn't invited to run the workshop on it. Elixar says the VGU ran a preview of one of the casting talks a week early, so that students could use it to get some help for their related coursework around on-air talent.
"The uni is trying to get everyone to cast like a League of Legends caster, and that personally offends me as someone that's in the industry, that they'd run something and wouldn't think to reach out to a society member or anything," he said.
"We ran our own Staffs conference at the VGU, and I'll admit it, we ran this out of spite. I ran an hour-long workshop on cutting a reel together. An esports student who works at Hi-Rez Studios got on board. We ran the event to help out esports students. Kevin Cheung gave us the benefit of the doubt, and said to students they should watch it. Committee members were surprised Kevin took our side and didn't promote it anyway."
The current head of esports at the VGU, Minikill (aka Jamie), added: "We set up SCONE (Staffordshire Conference on Nurturing Esports) and held it for students. Their course content is barebones and not as in depth as a programming course, for example. 20% of their course was to draw out a floor plan, whereas I have to create an entire game for 10% of my course. The esports course feels like it's not geared towards esports and gaming as such, but the production side of things, it's not in-depth stuff. It shouldn't be called esports. It's weird how you can shove so much into the course and it's still so barebones."
There's history between the VGU and the esports students, which we've explored in detail for added context below.
Student politics: Power struggles and the Video Games Union
As if all the issues with course content, communication and Covid weren't enough, students also had to deal with painful politics between some of Staffs' student societies at the same time.
After speaking to various students about their views of the esports degree, Esports News UK started to catch wind of something else underneath the surface: politics with the Video Games Union (VGU).
The same points of view kept coming up – that the VGU strong-arm and harass esports students, that they don't like the esports course and how they do all they can to prevent esports students from setting up their own esports events or societies at the university. We reached out to the VGU to get their side of the story regardless, and went further down this rabbit hole to see how the launch of the esports degree had affected the student community.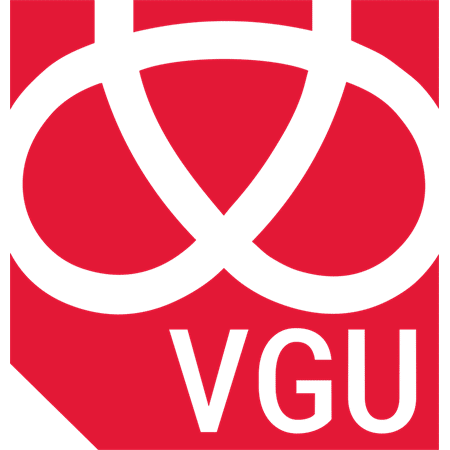 Before the esports degree started, the VGU was known as the Video Game Society (VGS). This was at one point managed by the degree's course leader Stuart Kosters (back when he was a student) and focused on a variety of games including League of Legends, Smash Bros and more. It organised trips to events like EGX and looked to provide LANs for the student body. Other separate game-specific societies were set up too, like Staffs Smash, the Pokémon Society and Fight Club, the university's group for the fighting game community (FGC), but the VGS was the main general one.
After Stuart graduated to lecture on the esports course, he had apparently hoped to make an esports-specific society, but the VGS still wanted to focus on esports itself. Esports News UK understands that a university esports body had told Staffs to sort out its in-fighting so it can work with them properly, and that's apparently when the two societies merged – the proposed esports group and the old VGS. Together, they would become the VGU.
"When Stuart graduated and became a lecturer, he scouted three of us to set up an esports society," said Andrew 'Elixar' Ogunnaike, a caster who went on to become head of the VGU before graduating last year. He says he still acts as a moderator for the VGU and an adviser for the current committee, and that someone else was VGU's head of esports during its initial merger.
"The Students' Union, making the best of a bad situation, fused those two societies and made an esports committee on VGS while they made their own esports head. We refined it, I took over as esports head and handled things like team management. So the VGS became the VGU the year the esports course started, because there was an ongoing stigma that VGS supported too many games and didn't really support any properly, and hadn't done much esports stuff."
An esports degree student, speaking anonymously to Esports News UK, claimed the name change happened because of the 'toxic environment deeply rooted within student societies'.
"It was mostly just the VGS having an ego, they were making things difficult for new societies. It was a nightmare fighting against them," one esports student said. "It had to be rebranded as VGU due to its bad reputation among students. They refused to allow students to create dedicated societies for the games they are passionate about and to do more for the community. They would talk to the Students' Union to try and deny requests for the formation of new societies."
Minikill (aka Jamie), the current head of esports at the VGU, disputes this viewpoint.
He explained: "We normally suggest people come into VGU for half a year and we have a subsidiary for the rest of the year. If they have enough interest, then they can go make their own society. But if it looks like they'll struggle, then we help them sit under us for a little longer. This is all talked through with the student reps."
When asked how this could come across as controlling behaviour from the VGU, Minikill responded: "I get what you mean and that's been something we've been trying to work out and see what we can do. That's obviously where once the application [to start a gaming society] comes in, we can offer to do it and help them or they can do it themselves. It's not set in stone that it has to be done this way, it's just us offering to help."
Elixar added that the VGU 'happily lets people set up other societies', and the only reason it brings them into the VGU first is to ensure there aren't tons of similar societies formed that end up not doing anything.
Regardless, there seems to be a 'them and us' situation, with esports students wanting greater freedom to start their own societies and events. Some weren't happy with the idea of the VGU representing them in some way. Equally, from an outside perspective, the impression Esports News UK got was that the VGU wasn't pleased about new students, staff and an entire course coming onto their esports and gaming turf. Instead of unity, animosity festered.
"It became a 'them and us' thing, but it wasn't at the start. A lot of that came from the Staffordshire Syndicate Series," Elixar sighs.
Fallout from the Staffordshire Syndicate Series & clashes over viewing parties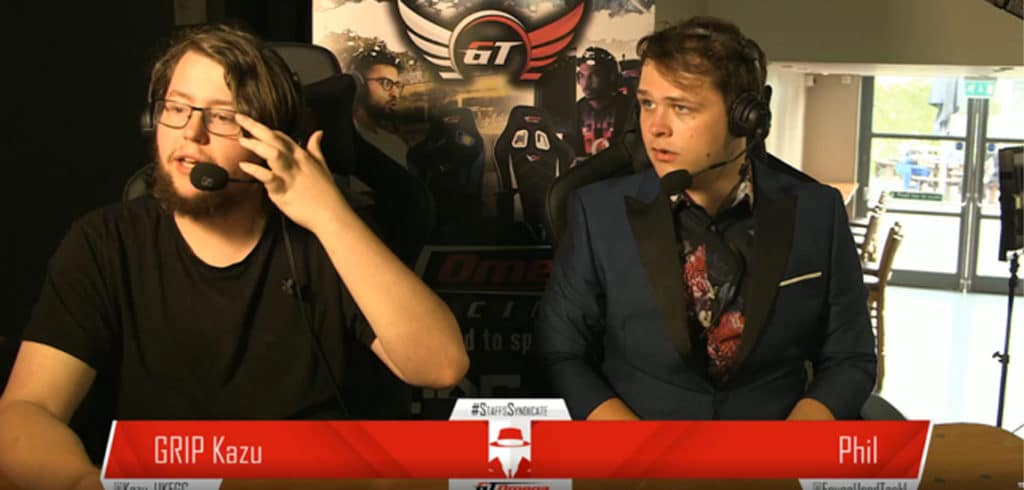 The Staffordshire Syndicate Series was set up by former esports lecturer Christian Brindley as an optional extracurricular tournament event for students to get involved with. This is because the university had apparently promised first-year students they would create an event within their first year of study, but for whatever reason this didn't happen.
It featured Smash Bros Ultimate, Mortal Kombat 11 and Dragon Ball FighterZ, was a qualifier for the Celtic Throwdown and took place in June 2019.
Christian was studying his own negotiated study Master's degree at the time and also used the event within his own Master's assessment, which he ended up passing with a high 2:1.
Esports News UK understands multiple students from the esports course filed complaints against the VGU, not just over their behaviour during the Syndicate Series, but since the conception of the esports course. Complaints included 'VGU's constant harassment of the students and blocking their society applications, because they didn't like how esports students were prioritised for esports events' and 'bad-mouthing a lecturer'.
Elixar, who was head of the Smash society at the time, said: "This is an event the university actually refused to talk about now and runs a hard blacklist on. It was probably the first major blunder the esports course had. It was an utter shitshow.
"We got in trouble for talking about how we weren't allowed to talk about it. When we had meetings with course lecturers on how we can patch things up moving forwards, the head of the games department refused to mention the event by name. There was no seeding in the event. They wanted it to be random. I left my house on the day to seed it, as I'm a recognisable face in the Smash scene in the UK. I went to the event and was told to politely fuck off, so we restreamed the event from home. Their bitrate was probably sub-400."
Elixar continued: "We tried to make it clear this Syndicate Series event had nothing to do with societies. We had to explain for the better part of a year we had nothing to do with the event and were banned from helping at the event. The course had done damage [to our reputation]. The only thing we asked from them is if you insist on running an event, please make sure it has clear branding that it has nothing to do with societies. We were told that would happen, but to this day it has not happened.
"So the 'them and us' split comes from this, 'I'm holier than thou, if you're not on the esports course you're not as qualified to talk to me about esports', line of thinking."
Minikill from the VGU added: "The biggest problem we had with the course was the students, they're so uppity about things and they felt they had the privilege to run events just cos they're doing the course. We offered to help with the Syndicate Series, but we got turned away on the day. So we held our own re-stream. It was off-taste that we re-streamed it and laughed at it, but we couldn't not sit back and laugh. The camera quality was terrible and the casting was meh."
The rift between the VGU and those on the esports course would go on to worsen further.
Unhappy that there were no esports students on the VGU committee, some esports course students eventually managed to get a few new societies formed, including the Esports Events Society (SEES).
Former lecturer Kevin Cheung also wanted to help some of the esports students set up a dedicated League of Legends society, but the VGU argued they were already concentrating on League, including the running of NUEL Realms and fielding teams in NUEL and NSE tournaments.
"The League society kept getting denied and magically, one day they were there. I still don't know how it got forced through," Elixar said. "When I asked our contact at the Students' Union, she just threw up her hands and shrugged. She was just as tired of it all by the end."
Brandon Borrelli Yi, aka Xenoflame, the head of the League of Legends Society at Staffs Uni, told Esports News UK they fought hard to get the society set up: "I came onto the course in 2019. I wanted to join a LoL society, but I noticed at a student fair that such a society didn't exist. I know that the VGU did NUEL Realms and I went to a few of those, but there wasn't a dedicated place for people with a passion for League of Legends to go further into it.
"It was agreed in meetings before I was at the uni that any new gaming societies have to sit under the VGU as a sub-committee for an academic year before becoming a separate society, and they're supposed to tutor you and teach you how to lead a successful society. During that time, they taught me nothing and barely interacted with me.
"So I emailed the Students' Union saying this is what's been happening with the VGU so far, we've done our time with them and would like to launch our own society and she instated us as a proper society. We went through everything in an official capacity."
When it came to the 2020 LoL Worlds finals, the LoL society wanted to organise a viewing party. But the VGU wanted to host their own one as well.
The VGU's head of esports Minikill said: "We were contacted by NUEL about running a Worlds party. We asked the LoL society what they were doing and got no response. So we announced our party. Half a day or a day later, they announced theirs too. They were going to do theirs in person, during a lockdown, and we would do ours online."
A meeting was held between the two societies to talk through the viewing parties.
"Minikill was very aggressive with us," according to Xenoflame. "And I said, 'I don't want to fight, I'd rather have the Students' Union as mediation and have a meeting with them'. Then he said 'thanks for wasting my time', and just hung up. The VGU constantly fight me on everything, that's the problem. The VGU feel like they have a right to esports. But in my eyes, I don't want students to look after the esports side for the uni, all it leads is to gatekeeping. It should be completely unattached from courses."
Minikill said: "On the day of the meeting, they turned up 45 minutes late. They wanted to know the NUEL contact and I said I'm not passing it on, as you're not the NUEL reps. I said 'thanks for wasting my time'. Half a week later, they wanted another meeting and we accepted because we wanted to get everything sorted. They turned up late again, and said they weren't happy as they wanted to be running LoL events, but we kept saying, 'we're not stopping you'. They asked for the NUEL rep again, and we declined again because they're not the NUEL representatives."
Esports News UK understands several unproductive meetings took place between the societies that went round in circles, before the Students' Union stepped in and helped form an independent committee to manage esports issues in the future (see 'what the university says' below).
After Kevin left the university as a lecturer, he stepped in to speak out against the VGU after Minikill made an inaccurate tweet about his work background.
"I was informed early on during my time at Staffs that a student-led society, alongside its leaders, both past and present, have been rife in expressing disturbing behaviour and concerns including bullying and harassment, ostracization, nepotism and sabotage," Kevin said.
"I was even more appalled when evidence was provided showing proof of this. Plenty of screenshots and testimonies from those targeted. Coincidentally, the victims were almost all esports students – my students – and I wasn't going to stand for it. These societies proved only to benefit their own circles whilst hindering others.
"I hope the relevant individuals take this as a lesson to learn and improve from and truly reflect on their behaviour and how they treated others, especially from a position of leadership."
The Monster Energy debacle
During another time, esports students butted heads with the VGU again, over some freebie drinks from Monster Energy.
Student rep Danielle Morgan said: "I ran an event in my first year with someone who had ties with Monster Energy, who provided support for the event. The VGU reached out to them via the NSE, and Monster told us they'd send drops out to both us and the VGU, but the VGU turned round to us and said they wanted 90% of our drops because their event was bigger than ours.
"It was so embarrassing, they pulled us into a call with the NSE representatives. They do like to strong-arm and bully a lot of the students. It's difficult for us to do anything. A lot of the time, the pushback is from them. But it makes us look bad, like it's always drama from us. We just want to do our own thing and for the students to have the best experience they can.
"The VGU have been a nightmare. I don't understand it, I feel we should be all there to support each other. They just dislike us, I think, and that's sad. I didn't come to uni to study politics!"
Elixar stated: "Monster started doing things for uni societies. It got posted into the esports Discord, and even though it was supposed to be for societies, some students posed as a society and got a Monster drop. NSE didn't know they weren't a society until we asked about our Monster drop. So NSE sent extra Monster but they got the first drop and we got whatever was left.
"The drinks were meant for a fighting game event. Our fighting game society, Smash society and VGU teamed up cos Monster and NUEL preferred to talk to us. We all worked together to run a kick-ass event that won event of the year.
"Esports students will try and spin the narrative that's it the big bad VGU, but all it is is we're following the union bylaws. They broke the bylaws as they did not register their event. I have really good friends on the esports course because they gave it a go and went to the fighting game society or the VGU, even though people were spreading rubbish saying we're all bullies. People at the VGU have had anxiety attacks about this and had to drop out of the committee because of them. But that side is never spoken about because we're the big bad VGU."
Elixar expanded on this in the below Twitter thread:
Challenges of esports team representation & what's next
One area of confusion is how student esports players and teams at Staffordshire University represent themselves in national university tournaments, for example with the likes of NUEL and NSE.
The VGU set up the 'Staffordshire Stampede' brand and the @StaffsEsports Twitter page, and from an outsider perspective some might believe it's associated with the esports course.
Minikill said: "People hated the stigma that Stampede is VGU, so started putting out anti-VGU propaganda telling students and lecturers not to go to us. As the largest gaming society at Staffs, it's disheartening to hear that. I heard that externals think we're to do with the course, but we have the pic of Stampede on Twitter and it's only to do with NSE/NUEL, not the course. There was a time when lecturers tried to contact us and got no response whatsoever. It's all petty squabbles, lies and slander, we've had our fair share of misinformation.
"When we tried to sort out with the Students' Union, we were asked to create screenshots and provide evidence [of the anti-VGU propaganda], I was shunned, I couldn't get a one-on-one call with Kevin. He diverted down to the student reps who are anti-VGU."
Kevin said he had hoped the students would resolve things civilly amongst themselves, and that he no longer wanted to entertain 'Minikill's dishonest behaviour'.
Minikill said some of the bad blood started when the partner of a student rep was playing on a team and needed transport to the NSE finals.
"But it was so short notice, the union said they can't do it on such short notice. So the player had to shell out a lot of money to get down there. Luckily now the Union has removed the stigma that Stampede is part of the VGU. It's now part of the Student's Union."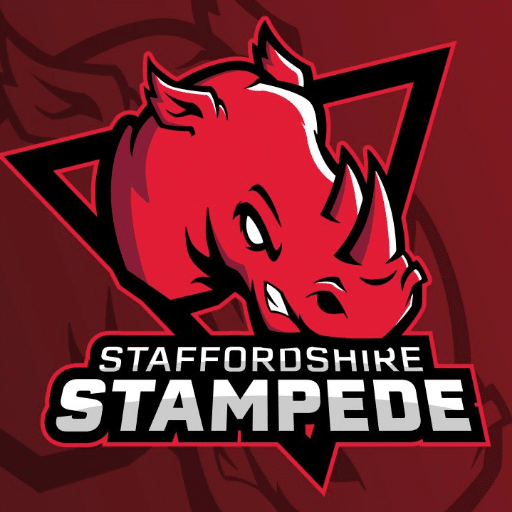 "Moving forward, I've been looking to contact the course to try and patch things up," Minikill continued. "We've been trying to clamp down on petty squabbles. Stampede has never been VGU, and we'd just love for students to represent Staffs. Even if they want to make their own teams, they don't need to use the Stampede name, because apparently according to some students we've been forcing them to use the Stampede name on their teams. That's not true. We have other teams of Staffs uni students like Vanix Esports. They're happy to say they play for Staffs Uni. I think it's all just misconception and miscommunication between the course, us and the supposed anti-VGU stuff. It's tough, but it's being patched."
There's also Staffs London Rampage, 'the Esports Varsity Society' for Staffordshire University London.
Elixar added: "The situation is genuinely unfortunate, because as much as something seems too good to be true, it probably isn't. If a society seems as bad as it is, it's probably not true and you go take a look for yourself. At the end of the day, no matter what happens to the esports course, Staffs VGU will live on. Whether you take the opportunities we give you, or not, is entirely up to you. We can't force you to do it or help yourself. And we are not out to damage the course.
"In esports it's not just what you know, but who you know, so there's really no reason to not get to know us."
One esports student disputed Minikill's propaganda accusations, saying propaganda came from the VGU. They accused the VGU of once making a 15-page document on a lecturer trying to look at his past and dig up dirt on him.
They also bemoaned Elixar's involvement despite graduating: "Elixar has left but still has heavy influence in the VGU. That shouldn't be the case as it's a student society. There's nothing stopping alumni from engaging with the university and other students, but they shouldn't really have a direct say on what's happening. His influence is being carried on."
The NSE and NUEL also weighed in on the situation, telling Esports News UK that any student can register a team to participate in their tournaments, regardless of whether they're part of a society or not, and that multiple teams from the same university can enter.
What the university says: 'We now have an esports exec committee to act as that central point of communication'
Connor Bayliss, president of the Staffordshire University Students' Union:
"The only rules we ask societies to abide by is the inclusive one, to be nice to each other, so it's a confusing message to hear that [about VGU trying to prevent other societies from forming]. We want all of our students to lead their own societies, make social groups and interact with one another.
We know there's the VGU and LoL societies, and we [recently] formed the gaming and esports exec committee. No one's in charge but it's that central point of communication, where we look at future events, governance changes and things like that. If any issues arise, we bring them up there, to see where they've come from and work on them.
The NSE and NUEL rep is now an independent person who sits on their own and so there's no bias there. They're not part of one society, they belong to everyone.
In terms of student politics, if you have a large class of students, you will have lots of different personalities. And if one student says, 'I want to do it this way', and another says, 'I want to do it that way', you just get a natural clash. That's normal human nature and you can't change that. We try to support as best as we can, but sometimes people just have their own visions of things. So that may naturally happen and we try to play the role of the middle man as best we can to support each side.
We want to teach students that when they leave university, conflict can be good for preparing them. You may not get along with everyone you work with, but it's good to listen to one another, take opinions in and work around those. I've seen that a lot this year. There's some middle ground that's come out of all of this and so from September there will be more changes and hopefully happier faces.
We want to represent the students' voices. I think what's really not helped as well, I think Covid has made it really hard for students, I think digital has been a barrier rather than helping. Don't get me wrong, with esports you get used to playing online, but when you're organising these things, it helps to be in a room together and face-to-face to get things involved. So I hope to do that and get a great event together, following the government roadmap.
I think students have been scapegoated a bit, you hear more news about when pubs are opening than where students stand around coming back to university and I think that puts a lot of pressure on them. Sometimes at these esports events, students are trying to relax. I think there's a lot of added pressure on students and I don't think that's entirely fair."
Tuesday Forrest, vice president of the Staffordshire University Students' Union: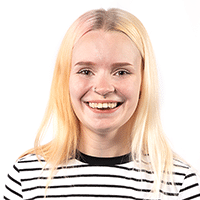 "When setting up a society, normally the process is, we say to a student: 'If you and two friends are interested in something, there's your society.'
So then they would come to us at the union, mainly student engagement, and go through the admin process, the funding aspects and look at what they're going to do, what their message is and how they will engage students. Sometimes if we get students coming to us with a society that's similar to one which already exists, we'll have conversations with that society to see where the differences are or to see if there's a collaboration opportunity, or another society to help them set it up. One of the upsides of having specific gaming societies is variety and having communal stuff.
Ultimately we want to help, we want students to be curious and daring but to align with the union values too. We want people to have fun and learn things. But if anyone has a complaint, they can come to us or their student reps, or fill in a form on the website."
On accusations that former student Elixar still has a close hand in operations at the VGS
The Student Engagement Team sent Esports News UK the following statement: "Our group members are yet to raise this as a concern with us. Club & Society activities and planning is agreed at a committee level by those students who are elected to represent and manage the group.
"Whilst the current committee might hold discussion with alumni who are very possibly their friends, alumni don't make any decisions or participate in the formal activity planning process."
Summary response from Staffs Uni: 'We're confident the vast majority of students are satisfied'
A spokesperson for Staffordshire University sent Esports News UK a summarising statement on the whole situation: "This is the UK's first dedicated esports degree. Our first cohort will graduate this year and a growing number of them have already accepted job roles in the industry. We are confident that the vast majority of students on our courses are satisfied with their experience.
"We acknowledge that some students have raised concerns and we are actively engaging with our students and taking on board their feedback as we continue to develop the course. Student feedback is an important part of any course development.
"The pandemic has caused disruption across the entire the Higher Education sector, and we are pleased to say that as a practical course, all our esports facilities are now open again to students as they complete the rest of the academic year.
"We continue to proactively engage with the esports industry and welcome contact from professionals who wish to build relationships with us."
As outlined earlier in this article, the university is planning on making changes to course content, addressing student feedback and hiring additional lecturers.
Final thoughts from the editor: 'Staffs has to do better and must be held accountable'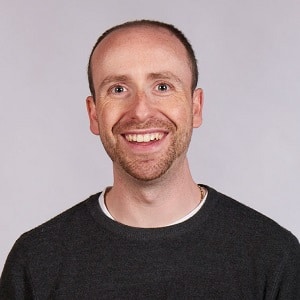 Esports News UK editor Dom Sacco weighs in on the situation
When I first started seeing students' complaints on social media and a host of them approached me to talk about their issues with this esports degree course, I thought a lot about how to handle this and the ethics around it. I spent a good few weeks mulling over it before speaking to everyone. I didn't want to just run a quick news post highlighting a few tweets from disgruntled students.
My main concern was what the students would be going through. Because whether you think the university has failed or not, the students are ultimately the ones who matter. They have their whole lives ahead of them and the decisions they make now could drastically affect their future. The uni might take a PR hit, sure, but they will reorganise and make changes to try and improve the course. They're generating around £3.5m a year from this course alone, they can afford to take a hit now and then. The students can't.
The students are the ones spending tens of thousands of pounds and three years of their lives on this. They have to sit in the lectures, week-in, week-out, with this hanging over their heads like a bad cloud. Once this article is published, and other accounts no doubt emerge on social media once the first batch of graduates leave this summer, the students still at the uni or about to enrol are the ones that will feel the implications of it.
I didn't want to disrupt the education experience they are paying good money for. And I hope they can see this for what it is: an investigative piece bringing to light what's happened at the university, with the senior leadership given the chance to publicly respond. So that's why I felt I had a real duty of care around this one. And I'm thankful to the students and staff who took the time to speak to me in detail.
Of course, I also have a duty to report on what's happening and the university must be held accountable for some of its alarming mismanagement of this course. They have to be better. They've got off to a bad start and I expect them to improve.
Do I think some of the reaction to this was overblown? Possibly, but I'm not sitting in there in the lectures myself. Do I think problems were worsened by the pandemic? Yes. Does that give the uni a free ride? Absolutely not.
My view is this: I don't have a problem with esports education courses in general. I think they can be beneficial, when put together in the right way. I've given guest lectures in journalism to the esports and sports students at the University of Chichester, and I admire the set up they have there. Rams 'r2k' Singh, one of the UK's most experienced former pro gamers and Brandon Smith, the well-known FIFA commentator, team up well with Ian Worden, a sports journalist who doesn't have a background in esports, but has the tools to equip students with what they need.
Brandon works as a commentator and lectures on the side. Isn't that a great idea? There are tons of talented esports professionals like Brandon out there that Staffs could tap into in a similar way.
I would like to see Staffordshire and other unis offering esports courses put in place similarly experienced lecturers, to pay them what they're worth, and hire enough of them to instil a productive team of individuals that are happy to do their jobs. I'm no expert here, but bringing in lecturers that have barely graduated themselves, with either no esports or academic background, doesn't make sense to me.
Staffs Uni told me they have a big purse – so open it up and invest better in your course. The argument, 'we had to start somewhere', doesn't sit too well with me. Yes, you were the first, and yes there will be teething issues. But start as best as you can. Do some deep research. Talk to consultants. Better engage with industry. You have top talent like Frankie Ward ready to lecture at your university and poor communication and direction has instead resulted in pushing people like that away. You are at the starting line, the gun has fired, but you're standing still. And are at risk of falling over backwards.
Don't get me wrong. I don't want to rubbish the staff, the management or the lecturers. I moan because I care – I want this course to succeed. I want to be on their side! Many of the staff work damn hard and I chose not to name and shame lecturers in this piece out of respect for giving them a second chance. I can guarantee you there are other journalists out there that would not have done so.
Senior managers Bobbie and Nia seemed like lovely people when I spoke to them. But lovely is not enough, we also need quality in our esports education, and I really hope the uni sticks to its word and genuinely improves the course in the future. Let students specialise more, give them expert knowledge on what's required in specific esports roles.
I don't want to make excuses for them, but you could argue that Staffs is part of a wider problem: a 'broken education system' in the UK (as one esports exec told me), with extortionate tuition fees thanks to the privatisation of the Higher Education system. This has lined the pockets of institutions rather than arguably focusing on students and building for a better future.
There were always going to be some teething problems from the UK's first esports degree, I know that, but the extent of the accounts I heard shocked me. And I've been writing about UK esports now for almost six years, so not much shocks me anymore!
It's a shame, because Staffs uni has great heritage in games, with its programming and design courses. It's well-respected. They've jumped headfirst into esports without giving it the thought it required, in my opinion.
My aim, as always, was to provide a fair, balanced piece here, looking at the different sides to help you, the readers, make up your own minds on the situation. I hope that's what you found it to be. And I wish the best for the students, the staff and the course in the future.
On that note, I will end this with a question. Staffordshire University says it's the 'connected university dedicated to the success of its students, staff and partners'.
But is it more dedicated to your success – or its own?
If you found value in this reporting, please consider supporting Esports News UK on Patreon and following us on our socials including the ENUK Twitter page. Thank you very much for reading this.
Further reading
Get this article in video form here: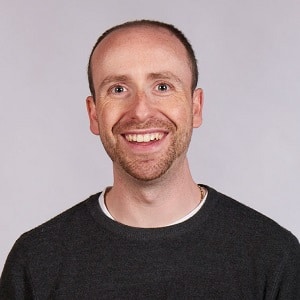 Dom is an award-winning writer and finalist of the Esports Journalist of the Year 2023 award. He graduated from Bournemouth University with a 2:1 degree in Multi-Media Journalism in 2007.
As a long-time gamer having first picked up the NES controller in the late '80s, he has written for a range of publications including GamesTM, Nintendo Official Magazine, industry publication MCV and others. He worked as head of content for the British Esports Federation up until February 2021, when he stepped back to work full-time on Esports News UK and offer esports consultancy and freelance services. Note: Dom still produces the British Esports newsletter on a freelance basis, so our coverage of British Esports is always kept simple – usually just covering the occasional press release – because of this conflict of interest.