Image credit: epic.LAN/Grosvenor CSGO final
The University of West England's CSGO team, UWE Sea-Stags, are one of the most formidable – and consistent – university esports teams in the UK.
Team captain, 21-year-old UK player Cole 'crit' Kearns, is the only member of the Sea-Stags that has played in all 4 winning NUEL rosters, and has 2 NSE Championship wins too.
We ask him about the team's beginnings, what made them winners and the state of university esports.
Please introduce yourself. What is your role on the team?
My name is Cole 'crit' Kearns, I'm 21 and studying Computer Science at the University of West England.
For our CSGO team I'm the entry fragger and the caller. I wouldn't really say we have an IGL (in-game leader), I'm just normally the one who makes the calls.
Congratulations on winning your fourth season in a row, I believe that's the most seasons a university has ever won in NUEL tournaments. How does it feel and how have you managed to achieve this?
It feels pretty good to be honest, being able to stay at the top for a long period of time.
Having the same core roster has been helpful but switching players each year has also been challenging. This has helped me improve and become a better player at adapting to different play styles.
Who else is on the team and can you tell us an interesting fact about them?
The team currently consists of myself, Magic, garythegutter, Samwell and cameronN.
Magic qualified for NA FPL over the summer when he was back home, and Samwell is literally unable to burp (I really don't know any interesting facts about Gary or cameronN).
Tell us about the most recent final.
We had to play against Derby Gods in the finals of this NUEL Winter Split. Their team is full of individually talented players, so we always knew it was going to be a tough fight to win.
We had to start 0-1 down due to losing to them a week prior in the upper bracket final, so we were already off to a rough start, but the map pool favoured us going into the bo5.
There was a scare that I wasn't going to be back in time to play the first map, but thankfully due to one of them having some technical difficulties I was able to get into the server for the first map and start the series only 40 minutes late. We picked the first map which was Inferno, a map we're very confident on, and not surprisingly to us it was a stomp.
They picked dust2, which again is another map we're very confident on, we thought this map was going to be harder since we knew it was one of their preferred maps, but it turned out to be a stomp as well.
The last 2 maps were Mirage and Train. Mirage is a map we're quite shaky on, we haven't lost it yet but it's not a map we're confident on to say the least and Train is a map we had never played once, so it would have got quite dicey. Mirage went all the way down to 16-13 but came out in our favour so we managed to win the series 3-1 despite going into it expecting the worst.
Congrats on the win. Going back, how did you first get into esports?
At the start of 2017 I started getting back into CS after a hiatus of several months, thanks to a few friends who had started playing 10 mans.
Funnily enough, it was the then NUEL champs tobz and exparilis who got me into competitive CS again. I might not have even started playing the game again if it wasn't for them.
But anyway, they invited me to 10 mans with quite a few ex-NUEL players like now NUEL admin ADD and some other NUEL champs like starcie, religion, chauskii etc.
From there we decided to make an ESEA team, since we thought we were playing pretty good. The team consisted of myself, blackie (a dutch player), exparilis, zelan and a rotating 5th.
Surprisingly, we managed to secure 2nd place and an ESEA Main spot in my first ever season of ESEA, and it sort of just sprouted from there.
I then went on to secure an ESL UK Premiership spot in my 2nd season of UK open and just carried on moving from there.
However in late 2018 I decided to quit competitive esports due to the amount of dedication and time needed. Also, the fact that I'm partially deaf and can't hear footsteps – even when someone's right behind me – that didn't help.
When and how did the team first form, and how has it changed in that time?
When I first joined uni last year, I joined the esports society in hopes of finding out if there was a decent team at the uni.
I hadn't played the game in over a year, but I knew I'd still be able to perform at a good level and wanted to compete if there was a decent team.
I asked the CSGO rep for the society, and from what I heard there didn't seem to be any sort of high level team. But then I received a friend request on FaceIT from a Lithuanian guy (TW1RL) who started asking me questions and trying to gauge my skill level.
That's when I found out there was a high-level team at UWE, but they just didn't play under the society.
The team originally consisted of TW1RL, Magic, WORSETHANME, Eric Kante and myself. It was as if a bunch of random players had just been grabbed and made to play together, we had a Lithuanian god who would not stop spewing nonsense, a quiet American, a loudmouth UK player and another very quiet Malaysian.
It was probably the most fun rendition of the team because every game was pretty much just listening to TW1RL and WORSETHANME argue over nothing, while everyone just ran around killing people and having fun.
Unfortunately, after our first NUEL victory, Eric Kante decided to step down due to his studies getting harder to continue alongside playing CS. It was very sad to lose him but it also led us on to pick up garythegutter, which meant we finally had some structure to the team since he was a support player.
How did that change the team dynamic?
After picking up Gary, the team got a lot stronger and more dominant since we weren't relying on someone having a good round – and instead focusing on playing a round out well.
We only got to play one season with this line-up, which was quite sad, but it was a pleasure while it lasted. Going into the next uni year, we lost two of our players, TW1RL and WORSETHANME. They were both the life of the party so it was always going to be very hard to replace them.
It was quite funny to find out Samwell went to the uni, considering we have played against each other numerous times in 2017/2018 as rivals, so he was a clear pick-up for the squad. It took quite a while to find our 5th and final player for this year, but eventually we found Cameron from the society trials after he had put up quite good numbers vs the rest of the uni players. A
nd that's where we're at now. Myself, Magic, garythegutter, Samwell and Cameron.
Thanks for that insight and background. What's it like playing in the NUEL? What do you get out of participating (other than the victories)?
The NUEL is always fun to play, it takes a bit of the stress off our studies and adds more on to it towards the end of the season when matches get harder.
It's just a fun side activity to our studies that we all really enjoy.
What are your thoughts on the current state and standard of university esports in the UK?
At the moment, all the top teams consist of just high skilled players. Looking at the top 8 teams, there aren't really any teams with much structure or strats – and the same goes for us.
At the moment it's pretty much just who are the best players that know how to play team CS. I don't think anyone inside the top 8 practices, but I can't speak for everyone.
I only know us, Derby and Bath don't, and I'd consider us to be the top 3 unis. Maybe later this year or next year we'll see some strat-heavy and well-structured teams taking the reigns and making these seasons more difficult. I'd love to see it.
What do you think about CSGO as an esport right now? Quite a few high-level players have moved across to Valorant. Have you considered doing the same?
I know the UK CSGO scene is struggling hard right now when it comes down to the competition and number of high-skilled teams.
It does seem that Valorant has taken away what I'd consider the middle ground of CS teams and players.
From what I've seen, all the players who couldn't quite make it in pro CS, or the people that were struggling, have all gone to Valorant to try make it in a fresh game. This has left a huge gaping hole in the CS scene, where they used to be, which has meant the skill gap between professional CS and the next tier down has grown massively. This could be filled by anyone who puts the effort in.
As for valorant, I have no intensions of playing that game. I hardly play CS as is, so I don't see myself putting in the time and effort into learning a new game.
Would you like to pursue esports professionally or this is mainly a hobby for you? Where do you see yourself in a few years' time?
It's just a hobby in my eyes, I rarely play the game in my spare time so I really couldn't see myself playing it as a job. And hopefully I'll be continuing the win streak in a few years' time, but it's all the luck of the draw when it comes down to high-level CS freshers joining.
Is there anything else you'd like to add?
There's not much else to add, other than I hope we can continue this win streak for a few more years!
Follow the UWE Esports Society on Twitter here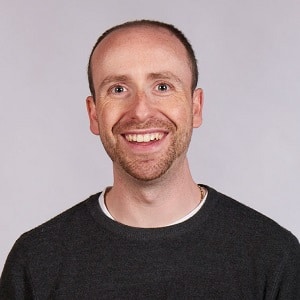 Dom is an award-winning writer who graduated from Bournemouth University with a 2:1 degree in Multi-Media Journalism in 2007.
As a long-time gamer having first picked up the NES controller in the late '80s, he has written for a range of publications including GamesTM, Nintendo Official Magazine, industry publication MCV as well as Riot Games and others. He worked as head of content for the British Esports Association up until February 2021, when he stepped back to work full-time on Esports News UK and as an esports consultant helping brands and businesses better understand the industry.