Image credit: Bristol arena concept by Glenn Howells Architects Limited
We should hopefully have beaten Covid by the time many of these new proposed esports venues are open, but will the UK host enough high-tier esports events for them to flourish and generate the revenues needed to see a good return on investment? Esports News UK editor Dom Sacco is not convinced…
Southport. Bristol. Dundee. Wigan.
These are just four UK locations that are set to open new or redeveloped convention centres in the coming years, and all of them are specifically targeting esports.
The combined investment will cost hundreds of millions of pounds.
Back in September, it was announced that a brand new multi-purpose 4,000-seat arena is being proposed for Dundee, which could play host to major esports events in the future.
Then, over the past month or so, we've seen more and more locations target the esports space. I feel like it's a bit of a domino effect, and I wouldn't be surprised if other town and city councils take note and follow suit in the coming months.
Southport Town Deal Board has submitted plans to transform the coastal town in Merseyside and open a new convention and events centre, featuring a 1,200-seat auditorium for 'major esports events' in Southport, community events, as well as exhibition halls, a co-working space and a cafe.
A creative technology education faculty and 1,500-seat esports arena is being proposed for Bristol, while Wigan's Galleries Shopping Centre is to get its own esports venue as part of £130m redevelopment.
I don't want to be a party pooper. It's great that esports is getting better recognition across the UK and the potential is certainly there.
Some in the UK esports industry have spoken in the past about how UK could be at the forefront of esports events and become known for hosting some of the top-tier tournaments here. And that's all great, if it happens.
But I can't help but feeling the people behind these kind of initiatives have been wowed by the bright lights of esports' top tournaments and the million-dollar prize pools, and just jumped into this without giving it serious thought. I've seen that happen a lot in general.
Also, back in 2017, excitement grew around Leicester's Haymarket Theatre and its potential as a venue to host esports events.
While it did hold a few with ESL, like the EU Masters, it hasn't seemingly done much in the space since then. Yes, we've had Covid and that has had a huge effect in 2020, but it didn't seem to do a great deal last year.
That's not to criticise the actual venue, I thought it was decent when I watched the EU Masters finals in 2019, but I would've liked to have seen more fans in attendance.
What's the Leicester Haymarket Theatre like as an esports venue? We take a behind-the-scenes tour at the EU Masters
My point is, I worry that all these venues are going to open and we're not going to have the grand events to pull in the numbers they might be expecting from esports. It could be a bit of a false economy. Looks great on paper (I can hear the meetings now) – "yeah let's host those 'e-gaming' things, they're big, apparently" – but might not work in the long run. Especially if there are so many venues.
I know that Southport did extensive research and surveys with its residents before announcing their proposals, and the more of that research, the better. And I know the venues will likely host other events outside of esports too. No problem. But in all the press releases I've been sent about these venues, they all mention esports early on. It's a big draw for them.
Perhaps many of them will host semi-pro tournaments, your ESL Prems, maybe Game Belong finals, NUEL or NSE finals and whatever else – and again, that's great – but these venues might be expecting the likes of League of Legends Worlds, held at Wembley a few years back.
This is not to take anything away from the UK as an esports events host. We've had some top events over the years, from the aforementioned Worlds to the FaceIT London CSGO Major, Dota 2 ESL One Birmingham, the Rocket League World Championship, Clash Royale Crown Championship finals, major CoD events in Birmingham and London, including the Royal Ravens homestand, and more.
But they've been few and far between over the years. It's not like top gig venues that (during non-Covid times) might be able to host big music acts most months.
We've also seen gaming cafes have a hard time in the UK in recent years (before Covid), with independents and the likes opening, and some not able to be self-sustainable. A lot more colleges and universities are planning their own esports rooms and centres too, though I think these know they're on a much smaller-scale than the big arenas, and should do just fine in that respect.
So while I'm a little encouraged by the news of all these esports venues popping up, I also remain incredibly cautious.
But hey, Wigan et al, I hope you prove me wrong!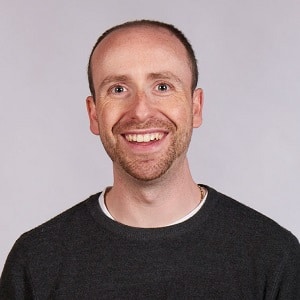 Dom is an award-winning writer who graduated from Bournemouth University with a 2:1 degree in Multi-Media Journalism in 2007.
As a long-time gamer having first picked up the NES controller in the late '80s, he has written for a range of publications including GamesTM, Nintendo Official Magazine, industry publication MCV as well as Riot Games and others. He worked as head of content for the British Esports Association up until February 2021, when he stepped back to work full-time on Esports News UK and as an esports consultant helping brands and businesses better understand the industry.