Out of all the English Premier League football clubs, Wolves are among a small handful that have made an extra effort to get involved in esports in a big way.
Over the past two years they have have picked up wins in the ePremier League Invitational, Ultimate Quaran-Team and the FIFA Champion Cup, plus they've got involved in PUBG and the Le Mans sim racing event. Esports News UK asks Russell Jones, Wolves' general manager for marketing and commercial growth, why they're doing things differently.
Please tell us about Wolves' involvement in esports and why you decided to get involved.
Our primary objectives with esports are to reach the 2.6 billion gamers around the world, diversify our content offering and provide an additional commercial pillar to the Wolves brand. 
We could see how quickly the gaming and esports market was growing and we believed that we could quickly establish ourselves as a leader in the space amongst our football peers.  
You've seen some real success with wins in the ePremier League Invitational, Ultimate Quaran-Team title and the FIFA Champion Cup. What do you attribute that success to?
When we started our esports journey it was imperative to take good advice and find experienced partners. Bundled, who we appointed in 2018, have been an integral part of our success. Their commitment and patience has been a perfect match for our ambition and persistence. 
Finding top talent that met our sustainable approach was also imperative to success. We wanted to use esports to amplify our brand internationally so recruiting a South American player was a priority. As well as finding an exceptional player in 18-year-old Flavio Brito (aka Wolves Fifilza), we also found an articulate, intelligent and ambitious young man who has become a wonderful ambassador.
We worked with Bundled to sign his Brazilian compatriot Ebio Bernades (aka Ebihno_B) live on Twitch and the two players competed for Wolves at the FIFA eClub World Cup and the FIFA eWorld Cup.
You're also hosting your own FIFA 20 tournaments. How have they gone?
The tournaments have gone really well. Since launching the tournament portal four months ago we have run dozens of tournaments, working with partner including EA, Scuf and Turtle Beach.  
We have also run Fortnite tournaments. These have proved even more successful, with tournament sign up massively oversubscribed!
Which games are you involved in at the moment and why?
We currently have two divisions of Wolves esports – one operating out of the UK and one operating out of China. The UK team currently manage our console business and have a focus on FIFA 20. In China our gaming portfolio is more diverse: we have teams in PUBG, Identity V, Kart Rider and FIFA Online 4. 
The selection of these games is primarily based on increasing our reach, synergy with our existing fanbase and commercial sustainability. 
Do you have plans to branch out into other games in the future? What about League of Legends?
Yes absolutely, we are considering a number of options currently.  Commercial sustainability is still central to our model, so we have no immediate plans to venture into tier-1 esports from a competitive perspective.
However, we are considering partnerships with education institutions that would allow us to enter into tier 1 esports like League of Legends without the commercial commitment of purchasing a franchise. The University of Wolverhampton have been a particularly important partner and we are very thankful for their support.
On your website you say you're on 'an exciting journey to become the best esports team in the UK'. That's an ambitious aim! How do you hope to go about that and what are your individual goals?
That is an ambitious claim but it is great way to sum up the Wolves brand generally. Our ethos is based around the mentality of a challenger brand.  We are daring in our approach and brave enough to do things differently; to find the gem in the rough that helps us reach the top in a way that supports our commercial model. 
We have three key pillars within our esports ecosystem – competition, content and education. We review these pillars strategically and tactically. Every new project has a very specific aim and objective. For example last month we teamed up with Gulf Racing for the 24 hours of Le Mans Virtual – the biggest sim race ever. Our objectives were to reach motorsport enthusiasts and extend our brand into motor racing.
As well as conducting a number of interviews for motor sport press, the race was the most watched sim racing event ever with over 63 million people tuning in across the 24 hours. We were able to create a range of fun, bespoke content and stream the live race on our Wolves Esports Twitch channel.
How would you reflect on Wolves' time in esports so far? What kind of growth or response have you seen so far?
Our journey has been eye opening and exciting. We identified esports as a way to extend the Wolves brand outside of football and geographically outside of Wolverhampton, hence the reason for recruiting two talented Brazilian players and the recruitment of our Chinese teams.  
When Flavio Brito (aka Wolves Filifiza) reached the cross console final of FUT 1 in Bucharest, I watched the Twitch stream live on my mobile phone while our first team played Aston Villa at Molineux. There were three times as many people tuning in to watch Flavio than there were sitting in the stadium that day!
China moves our reach and exposure to another level. Wolves Esports China has over half a million fans following our official Weibo, WeChat and Douyu accounts. Naturally this interest and exposure allows us to commercialise the business through sponsorship and merchandise.
What are your thoughts on football clubs getting involved in esports in general? In the UK it seems to be hit and miss. Yourselves and others like Manchester City have tried to go big, but other clubs haven't really dabbled in this space as much. Why do you think that is?
We are looking to create the brand architecture of a sports and entertainment company, not just a football club. We already have a thriving fashion business in China with collections being shown at the Paris and Shanghai fashion weeks and a blossoming esports business.
Like anything in life, it takes commitment and bravery to enter a new world. We are very lucky at Wolves to have a chairman that understands the value and potential of esports and a wider brand architecture of a sports and entertainment business. Other clubs may not be in the same position, particularly given market entry can be expensive and immediate return on investment is far from guaranteed.
Tell us about your esports partnerships with the likes of Weibo and Bundled, how are you working together?
Partnership and collaboration are a key part of our success and our future ambition. Bundled have provided the expert knowledge that has allowed us to start our journey so successfully – be that through their contacts, player recruitment, player coaching or support on growing our digital offering for gaming fans.
Weibo is a slightly different arrangement. Weibo is essentially the equivalent of twitter in China, so having such a media powerhouse behind your team brings significant exposure and commercial benefits and is one of the key reasons why we have managed to grow to over half a million followers in China so quickly.
We are very open to working with partners and welcome dialogue with any party interested in talking to us about exciting projects.
What's next for Wolves Esports? Are there any upcoming events we should be aware of and where do you see yourselves in a few years' time in this space?
The easy answer is: lots! The teams continue to grow both here in the UK and China and are competing in tournaments constantly. We already have 10 key projects on the road map for the next 2 months, which include launching into a new esports title and a collaboration with a publisher.
No one has a crystal ball and 3 years is a long time in the digital/esports world, but we genuinely believe with the right partners, commitment and ambition, Wolves esports has the potential to eclipse our football pillar in the future.
Read more about Wolves Esports on their official website here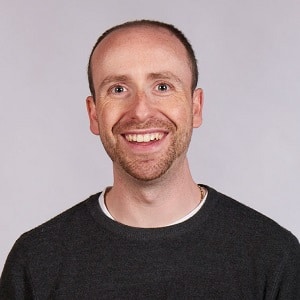 Dom is an award-winning writer who graduated from Bournemouth University with a 2:1 degree in Multi-Media Journalism in 2007.
As a long-time gamer having first picked up the NES controller in the late '80s, he has written for a range of publications including GamesTM, Nintendo Official Magazine, industry publication MCV as well as Riot Games and others. He worked as head of content for the British Esports Association up until February 2021, when he stepped back to work full-time on Esports News UK and as an esports consultant helping brands and businesses better understand the industry.