Ladies and gentlemen, welcome to the latest and greatest European Regional League (ERL)-based competition!
Beginning on April 22nd, the European Masters group stages kick off and Europe's finest will once again take to the rift, including Her Majesty's UKLC winners Fnatic Rising and runners-up BT Excel.
Megalodontus previews the tournament, looks at the UK teams' group stage opponents and brings in special guest analysis from casters and other experts.
---
The groups
---
Group A
BT Excel are here and they've drawn possibly the worst team for them from the play-ins: third seed from the Prime League, Team GamerLegion. The only way this could have been a group of death is if AGO Rogue were drawn here instead of Italian champions, YDN Gamers.
Still, this is not an easy group and the fight to exit it should certainly be a scrappy one for this group of 'Gamers', as they are also grouped with the first seed from France, GamersOrigin. My suggestion is BT Excel should temporarily rename themselves to 'BT Excel Gamers' for that four way synergy.
Who are they?
GamersOrigin – La Ligue Francaise (LFL) champions
Under British head coach and former Fnatic manager Quaye, they've carved a sensational warpath through France's elites in a literal gauntlet, toppling defending champions LDLC OL in a 3-0 finals series.
GO have some familiar names in jungler bluerzor (please ban Karthus against him) and ADC XDSMILEY (who has experience in the UK scene, check out our interview with XDSMILEY after he won an ESL UK Prem with MnM here).
They have been on fire this split but the highlight is their young, funny and terrifying midlaner toucouille – whose name apparently means something funny in French – who has grabbed the headlines. They are undoubtedly the projected group toppers.
BT Excel – UKLC runners-up
While some might see their getting reverse swept by rivals Fnatic Rising as a failure, that series might just serve as much-needed impetus before entering EUM.
Our readers are familiar with their solid playstyle where they become extremely dangerous in the midgame by giving enough resources to bot-laner Deadly, and in a best-of-one scenario like this, other teams will do well to respect them. Mid-laner Special will be key to bringing Excel into knockouts in this group with his consistently great performances.
YDN Gamers – PG Nationals champions
Under well known coach Ferakton, he has drilled his unit into a terrifying force, completely bringing Italy to their knees. Even with their botlaner Endz missing the finals they adapted and won 3-1 against Racoon. Unfortunately, they are predicted to be last place. However, with botlaner Endz returning, it would be foolish to underestimate them as they will most certainly be playing their hearts out. Outplayed made it out of groups in 2018 Summer, can YDN weave their own magical tale?
Team GamerLegion – Prime League third seed
Like GamersOrgin, GamerLegion ran through a gauntlet from their regular split to playoffs and then the play-ins just to be here. Excel should be looking forward to facing them for their former bot-laner Hjarnan, Kasing's BFF, plies his world class Heimerdinger here.
Although their early game has been suspect in the play-ins, they've been given some time since then and we should most likely see them contest for second place (or even first, who knows).
Can Excel make it to knockouts?
Short answer? Yes. Long answer? Yeeeee – It's complicated. We at ENUK strive to be as unbiased as possible (author notes: Me? Unbiased??? *loud laughter ensues*) but we have to say, this will be difficult but not impossible.
Chances of making it out of groups: 3/5
'A lot of volatility in group A'
Caster Ibriz 'ibriz' Daya
"Group A has three teams that could each make a convincing case for a top 4 appearance in the later stages of this event. BT Excel, GamersOrigin and Team GamerLegion are all heavyweights in their own right, but all of them have shown inconsistencies. We have 3 teams contesting for 2 spots with a lot of volatility.
Not only can any of the top 3 teams beat each other, but it isn't a far cry to think that one of them could very well drop a game versus YDN – and seal their own fate.
The mid-laners for each of these teams are considered to be at the very pinnacle of non-LEC talent in their role. It will be truly tragic that one of Nite, Special or toucouille will be packing their bags and heading home from this event early, but Group A is considered one of the closer ones on paper for a reason."
---
Group B
Dutch champions Defusekids kind of lucked out here. Last split they were drawn in a pool containing Fnatic Rising and LDLC – and looks like their bad luck in getting assigned groups continues.
One of the tournament favourites, LVP SuperLiga Orange champions Vodafone Giants (who made EUM finals last split) are here, along with LFL runners up LDLC OL and the Ultraliga champions AGO Rogue.
'Giants and Defusekids to make it out of groups'
Benelux caster Maurits 'Chronicler' Meeusen
"My expectations for group B will always see Defusekids make it out. Looking at their surprise dominance in the playins, the expected highlight plays out of Alois and Goose and the resurgence of Chapapi as an actual hard carry means that I give them a way bigger shot at qualifying for knockouts.
I do, however, expect them to end up behind Giants. The main question for me is how DK will hold up against LDLC OL, because they are known to have somewhat of a mental block against them.
AGO Rogue to me is more of a wild card, considering the Polish League's inconsistency when it comes to performing at EUM, whereas Spain and France have been a lot more stable. I expect a first-place Giants, with the rest of the teams fighting it out for second place and DK eventually coming out on top."
---
Group C
We have a nice good mix of competition here. Prime League champions FC Schalke 04 Evolution is here along with SuperLiga Orange's second seed Movistar Riders, as well as Nordic champions Team Singularity who are finally joined by play-ins team K1CK Neosurf, the Polish second seed. Quite stacked, huh?
'Schalke's academy one of the most advanced teams in terms of rotations and overall macro'
Tomasz 'TheFakeOne' Milaniuk, Ultraliga caster
"Taking a closer look at group C, we'll first notice the top seed from the Prime League. While FC Schalke 04 Evolution's roster may not look like the strongest on paper, the DACH representative is one of the favourites to win EUM. Schalke's academy is a cohesive unit and strikes me as one of the most advanced teams in terms of rotations and overall macro.
The obvious opponent for Schalke Evolution is Movistar Riders from Spain. While Vodafone Giants look like the obvious best team, Movistar has been a tough opponent for them. An important part of that has been the mid/jungle duo of Elyoya and Xico. It was often up to Elyoya to create early advantages for his team, and Xico is usually the one to push them further.
Polish Ultraliga representatives K1CK Neosurf are not to be underestimated. While they couldn't defeat AGO Rogue in the finals, K1CK has been a force to be reckoned with during the split. Their teamfight-heavy style is something very typical of Polish teams, Shlatan's early aggression and the veterancy of other players makes them dangerous. Aside from Shlatan, the other player to watch is Puki Style – one of the most renowned Polish bot-laners.
Finally, there is also a wildcard from the Nordic Championship. In theory, they look worse than all the others but I believe that with Kroghsen leading the charge, Team Singularity may stir things up.
In summary, Schalke Evolution should end up in the first place but they could drop games to K1CK or Movistar. I believe K1CK has looked a little more solid than Movistar and they have a very good stylistic matchup. Elyoya and Xico may be an incredible duo, but Shlatan should be able to contain them with Matislaw by his side, allowing for further neutralisation of Movistar's main carry in Xico."
---
Group D
On paper, this is the most straightforward group. Theoretically it should be quite certain for our UKLC champions Fnatic Rising and the Prime League's second seed mousesports to exit this group. But this is the EU Masters and upsets happen. The EBL and Hitpoint Masters champions in Energypot Wizards and eSuba might look like fodder, but so did David to Goliath, and we all know how that turned out.
Who are they?
Fnatic Rising – UKLC champions
Once more, our kings with their glittering crown, clad in resplendent armour set sai- Ok you've heard all that before and no one's setting sail since we're all in lockdown.
So! Our readers are familiar with their early struggles, which coach NicoThePico attributes to the team experimenting with different styles during the regular split, before bot-laner xMatty went into overdrive and they reverse swept BT Excel. With mid-laner MagiFelix and veteran jungler Dan back together, Fnatic will be aiming to better their past top 4 finishes. Can they go all the way?
mousesports – Prime League runners-up
Not content with top 4 in EUM last split, mousesports spent the off-season crafting an incredible line-up consisting of names like mid-laner LIDER and former Excel bot-laner Jeskla to not just dominate the Prime League, but also win EUM.
With such a strong line-up, they are no doubt one of the teams everyone has their eyes on and mousesports are on a collision course with Fnatic Rising to top the group. As Tryndamere says: "This'll be a slaughter!"
Energypot Wizards – Esports Balkan League (EBL) champions
Something familiar about this team you say? You'd be right: they have three members – one is a substitute – from the old Balkan champions roster who made EUM last spring: Random 5.
These crafty spellcasters ramped up their strength throughout the split, before unleashing armageddon in playoffs to rule the region. As a region, the Balkans have not had the best results in EUM in recent times. However, with star bot-laner vzz on a tear right now, Energypot Wizards look to open their tome of forbidden magics and take Group D by storm.
eSuba – Hitpoint Masters champions
The old kings of Czech Republic & Slovakia rose again to claim their rightful place on the throne, but based on past results, it's safe to say expectations were tempered. As we saw in play-ins, eSuba played like their lives were on the line.
The jungle/mid duo of Jejky and Random set the Rift on fire, clutching it against Racoons from Italy to make it here. Despite their incredible run, they are, on paper, predicted to be last here. But should they replicate or better their incredible early game plans from play-ins, be sure to look out for the team that took down Team GamerLegion to do the same again here.
Can Fnatic make it to knockouts?
Honestly? If they don't, it will be a huge upset. The other teams in the group can absolutely beat them, but in a double round robin it is hard to imagine a world where they don't make it out.
Chances of making it out of groups: 3.5/5
'Fnatic Rising won't make it out of groups'
Aleksandar 'Snghai' Anokić, head of esports at event organiser Fortuna Esports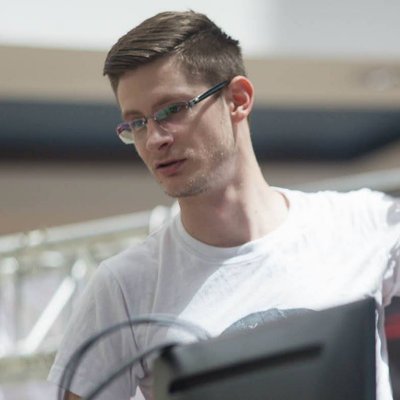 "Fnatic, mousesports and eSuba. If you were to interview Wizards players they'd all say it doesn't matter who they're playing against, because at the end of the day all that matters is getting that W. I don't believe that for one second.
I think that is a reflex of what they think they're supposed to say when asked those kinds of questions, a sterile answer they've heard one too many times. It matters a lot if you're loading up into a game and the five guys you need to beat have FNC or mouz tags in front of their names. Those are powerhouses, teams you want to play for.
The thing that makes all the difference is how you use that feeling, you either let it consume you and play not to lose, or you get that extra kick of focus because you know beating Fnatic and mouz will put you on everyone's map.
I personally think Wizards are strong enough to avoid that rabbit hole and give it everything they have. If that still isn't good enough, that's okay, there's always next time! After all this is League of Legends – and up until they lose the game – they're winning. The best thing about EU Masters is that twice a year I get to be a fan, and I'm not going to waste those precious moments on having realistic expectations, so here's how I think group D is going to turn out: First, Energypot Wizards. Second, mousesport. Third, Fnatic Rising and fourth, eSuba."
Thanks to our four guests for their opinion and analysis. You can catch the EU Masters groups stages on April 22nd at twitch.tv/eumasters!
Megalodontus is a miraculous survivor from the mass extinction and somehow learnt how to use his stubby fins to operate complicated mechanical equipment and drink tea. Worryingly for cryptozoologists, he's been writing League of Legends articles too.
A self-taught writer who's had the privilege to work with good editors who aren't terrified of his pearly whites, Megalodontus is often seen writing either independently or for various websites such as this one. When not writing, he usually runs it down mid in real life and is fascinated with watching paint dry.