North Yorkshire Police are appealing to the public as to the whereabouts of League of Legends esports team manager Aykut 'Turkinator' Baskal.
The Turkish manager was most recently working with 1907 Fenerbahçe, the esports team associated with the football club of the same name. He also previously had a stint in the UK League of Legends scene, where he made a fool of himself and ruffled some feathers.
He's wanted for 'fraud by false representation', Computer Misuse Act offences and for failing to appear at York Crown Court on August 18th 2017. Turkinator was involved in a series of 'high-value' frauds that took place between January 2014 and December 2015′, say North Yorkshire Police.
Police officers believe he's currently in Turkey and previously had links to York and Newcastle. They say that he's currently managing an Istanbul-based League of Legends esports team.
His most recent Twitter activity was retweeting this tweet on September 19th.
The news has also been published by the BBC.
North Yorkshire Police are urging Turkinator to turn himself in. People with information on his whereabouts can contact Sergeant Gavin Mayes of the North Yorkshire Police Cybercrime Unit here, or by calling 101 and asking for North Yorkshire Police. People in Turkey can call 00 44 1904 618691.
.
What did Turkinator do in the UK League of Legends scene?
Turkinator was briefly with MacroManiacs in the UK esports scene a couple of years ago, a team that entered a UK Masters qualifier.
Ahead of the match, Turkinator posted the following tweets: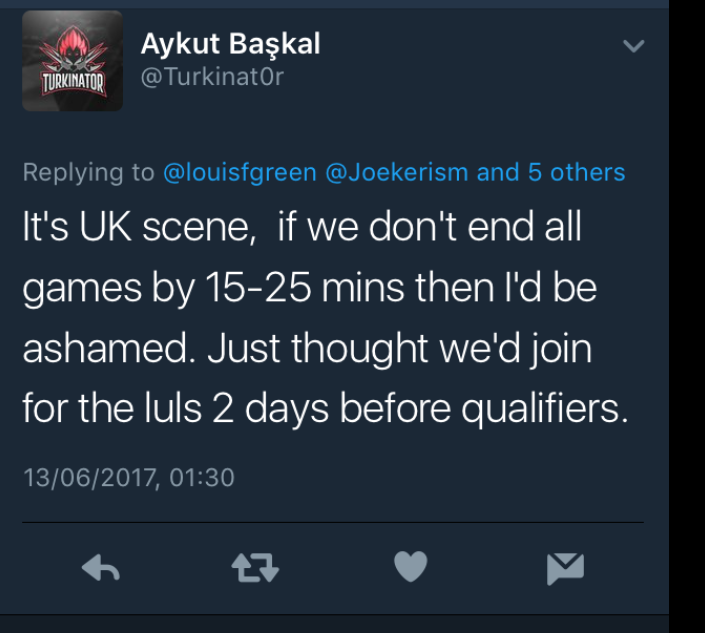 Enclave beat MacroManiacs in 21 minutes, knocking them out and leaving egg on Turkinator's face (and the spawning of UK scene memes, like this one from Joekerism).
Then, shortly after, Macromaniacs failed to field a full roster against MnM in the ESL Premiership. The reason? Their manager Turkinator left to coach in the Turkish Champions League after Macromaniacs qualified for the ESL Prem, while their bot lane Conjo and Anthrax left to play in the Spanish league.
This left Macromaniacs without enough of a starting roster to continue playing throughout this season, so they dropped out, leaving seven teams in the ESL Prem. And people were not happy with him.
Rifty, MnM's then top-laner, described the split as "easily the worst season of UK League of Legends in a fair while".
Esports News UK had this exchange with Turkinator following the incident:
We know now that this all took place just before Turkinator was due to appear at York Crown Court on August 18th.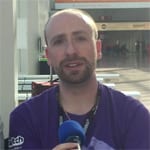 Dom is an award-winning writer who graduated from Bournemouth University with a 2:1 degree in Multi-Media Journalism in 2007.
A keen League of Legends and World of Warcraft player, he has written for a range of publications including GamesTM, Nintendo Official Magazine, industry publication MCV as well as Riot Games and others. He works as full-time content director for the British Esports Association and runs ENUK in his spare time.