Misfits' Academy team won the very last ESL UK & Ireland League of Legends Premiership today, after beating holders exceL Esports in a dramatic five-game series.

Before the finals
Before we get into the grand final, what happened beforehand?
Well, back in January, the following eight teams qualified for the Spring 2018 ESL Prem: Wind and Rain (WAR), Diabolus Esports, Hyperion, Misfits, exceL, MnM Gaming, NerdRage Pro and Enclave Gaming.
With Diabolus signing the former championship-winning MnM Gaming roster, it was a shock when they failed to make the playoffs, with Enclave, Misfits, exceL and WAR instead advancing.
Last weekend, exceL won the UK Masters at i62, and had 'the double' in their sights.
In the finals this weekend, both semi-finals ended 2-0. In the first semi, Misfits brushed aside Enclave, and in the other, exceL put in a dominant performance against WAR (especially in game two, with 20 kills to 3), to also progress to the final.
In the third-place playoff match, WAR defeated Enclave to finish third.
Off stream, @WindandRaingg defeat @EnclaveGamingUK to claim third place at the #ESLPrem LoL Spring Season 2018 Finals! GGWP ? pic.twitter.com/TLPHPWb5uQ

— ESL UK (@ESLUK) April 8, 2018
The grand final
Top: Send0o vs Shikari
Jungle: Taxer vs Afflict
Mid: Kruimel vs Special
ADC: Venzer vs Chrisberg
Support: DuaLL vs Prosfair
In game one, exceL made Misfits work hard off the bat. exceL's ADC Venzer put in a blistering performance with Xayah, going 13/2/10 with 450+ CS, helping his team pick up 26 kills with a 5k gold lead at 87k to Misfits' 82k.
However, some successful late-game sieging by Misfits saw them take the win despite the score being in exceL's favour.
In game two, it was Special's turn to carry. The Misfits mid-laner went 9/1/6 as Cassiopeia, helping Misfits take a 12k gold lead to 77k and end the game at the 40-minute mark, with 18 kills to exceL's 12.
Looking solely at the scoreline, Misfits hit exceL hard in the first two games, going 2-0 up. At this point, exceL had the wind taken out of their sails, and it looked like Misfits would win with a clean sweep.
But the holders, exceL, had other plans.
They fought back hard and came back into the match, winning game three with a dominant 17-2 scoreline, Venzer once again storming ahead 7/0/7 as Tristana.
It was so comfortable, Send0o at one point toyed with his prey (Chrisberg on this occassion), doing a double-dab on stage.

Then, game four was a bit of an enigma. Misfits took the front foot, going 11-5 up by the half-hour mark.
exceL were struggling, but a crazy play at 37 minutes saw exceL mid-laner Kruimel pull off an audacious long-range ultimate as Ziggs to pick off Special, allowing exceL to storm into Misfits to quite literally steal the game.
With things all levelled at 2-2, we entered the final game. And victory hung on a knife-edge for both teams at this point.
In game five, it was exceL who started off on the front foot, taking an early kill and gold lead. However Misfits managed to take a few drakes, including two infernal drakes (with the first being incredibly risky), giving them a damage boost that would help them in the late-game.
For parts of the game it looked like Send0o would emerge as the MVP for exceL. His top-lane Gnar built Tri-Force into Frozen Mallet, and he began frustrating Misfits with his fast auto attack/split-pushing beast, but at times he left his teammates open in team fights and ultimately he didn't snowball into the true carry he could've been.
Just after the half-hour mark there was only 7 kills in it, with exceL leading 5-2 and holding a 5k gold lead at 55k to Misfits' 50k.
With both teams trading towers and being wary in team fights, neither wanted to make a mistake and lose – it really could've gone either way at this point. Both teams had around 80k gold near the 50-minute mark.
However, Misfits, armed with more drake kills, and securing the baron late on, they had the edge.
The game would culminate in a frantic team fight in the bottom river, after the elder drake was reset by exceL, and Misfits cleaned up, allowing them to quickly siege exceL's base – and win the final ESL UK & Ireland League of Legends Premiership.

It must've been devastating for exceL to come so close to retaining the ESL Prem title – and winning the double after last weekend's UK Masters, but it was a sweet victory for Misfits in the end.
For Misfits players like Shikari, Prosfair and Special, who have solid experience in the UK scene, it will be exciting for them going forwards – could any of them make their way into the Misfits' first team in the LCS in the future?


Reaction
Here's a roundup of post-match views on Twitter:
Reverse Sweep is not part of our vocabulary! We take Game 5 vs @exceL and are your @ESLUK #ESLPrem 2018 Spring Split CHAMPIONS! pic.twitter.com/8bfSJLO322

— Misfits Gaming (@MisfitsGG) April 8, 2018
[#LoL] The boys gave 100% and were 1% off from winning. GGs @MisfitsGG in the @ESLUK #ESLPrem finals!

Absolutely gutted, but we can't wait to compete in the European Masters! pic.twitter.com/sC9GeLEstJ
— exceL Esports™ (@exceL) April 8, 2018
A series decided by the slimmest of margins! We were opponents today but hope that we can be united allies and support all UK teams heading into EU Masters. GGWP @MisfitsGG

— Josh Furneaux (@Coach_Furndog) April 8, 2018
Really overwhelmed by how much support and congratulations i've recieved for winning, it means a lot, especially @AuxLoL and @NutriLoL who've been constantly messaging me throughout the split with encouragement and advice. Looking forward to EU Masters, love my fucking team.

— Prosfair (@Prosfair) April 8, 2018
What a phoenominal way for @MisfitsGG to take the title after a full bo5 slog vs xL. It's been a pleasure casting UK LoL for so long, and a perfect way to finish up the Prem!

— Munch (@ESL_Munchables) April 8, 2018
I am so unbelievably happy for @Prosfair. 41-4 all time regular, never won a UK Prem and finally won at the last Prem there will ever be. He's been important in every team he's been in and from my conversations with him he was the smartest person in the room today. Fully deserved

— H2K Veteran (@VeteranEU) April 8, 2018
Really proud of @VenzerLoL, @ImDuaLL, @xL_Kruimel, @xL_Taxer & @Send0o. Still work to be done but that #ESLPrem final was insane.

More work will be put in behind the scenes with @Coach_Furndog & @_Barnetto before the #EUMasters. Expect to see an even higher level from us soon!
— Kieran Holmes-Darby (@xL_Kieran) April 8, 2018
What an incredible series to end #ESLPrem on

Congratulations to @MisfitsGG on your victory 3-2 over @exceL
Both the teams played their hearts out and I believe they will do the UK proud at EU Masters!
— Jake Matthews (@HiprainCasts) April 8, 2018
We couldn't ask for a better series to end the #ESLPrem for @LeagueOfLegends on! Thanks to the community for your continued support throughout the years, and of course our sponsors for making this all possible! ❤ pic.twitter.com/qDlhm1eu0I

— ESL UK (@ESLUK) April 8, 2018
What next? Europe beckons & Forge of Champions approaches
Misfits, exceL, Wind and Rain and Enclave will now be taking part in the European Masters at the end of this month at Leicester's Haymarket Theatre.
As the ESL Premiership will be no more, Riot UK will instead be launching the Forge of Champions tournament this summer.
Thanks ESL for all the Prems and the 4Nations, it's been a great journey.
Follow Esports News UK for all the action and developments over the coming months.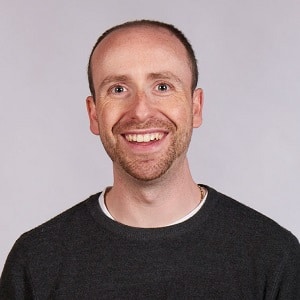 Dom is an award-winning writer who graduated from Bournemouth University with a 2:1 degree in Multi-Media Journalism in 2007.
As a long-time gamer having first picked up the NES controller in the late '80s, he has written for a range of publications including GamesTM, Nintendo Official Magazine, industry publication MCV as well as Riot Games and others. He worked as head of content for the British Esports Association up until February 2021, when he stepped back to work full-time on Esports News UK and as an esports consultant helping brands and businesses better understand the industry.