GAME has opened its biggest BELONG Arena store in London. The Westfield Stratford City store is home to the Stratford Spartans team, which members of the public can sign up to in a bid to join and face-off against other Arena Tribes around the country.
Esports News UK editor Dom Sacco got a behind-the-scenes look at the store's launch, including video interviews with the store manager and Arena Clash casters.
At this industry launch event GAME has gone to town. There's a variety of staff, influencers, cosplayers (including an impressive Star Guardan Poppy among others), and exhibition matches between London Lionhearts, the Colchester Centurions and more.
The store is a decent size, and as usual contains all the latest games, merch and download cards for customers to peruse. But what strikes me most about this store is that the Arena is upstairs – not a usual downstairs basement-style area.
The Arena section is still dark, hot (I'm told air-con is coming soon!) and still feels like a gamers' den, but it's an impressize size. About half the room is filled up with PCs, containing a mix of titles from Overwatch to League, World of Warcraft and more, and the other half is a social area with a bar, plus room for tables and a seating area.
This has been one of the criticisms of current BELONG Arenas: one of the industry folk here tells me he hired a BELONG recently and for the most part enjoyed it, but was gutted there was no area to have a break and chill. Now GAME has added this.

There's a buzz about the place, with a large screen outside for passers-by to watch the action, which is being cast this evening by John Allen and Zander "Blank" Munro.
The store is of course home to the Stratford Spartans, the 'tribe' that will represent the store and this area against other BELONG stores like Kingston (Harriers) and Colchester (Centurions), and so on.
Stratford Store Arena manager Simeon told Esports News UK: "It's the third Arena store in London now, and it's bigger than Wardour Street and Kingston.
"At this pre-launch event, we're running Overwatch exhibition matches with our London team vs the Colchester Centurions team, we have some guys from the London Lionhearts and Kingston Harriers. We're doing some streaming and showing the public what we do on our daily basis with our community Clashes.
"We also have a Fortnite challenge, if you get the most kills you get entered into a draw with mystery prizes."


It's the first BELONG store to open under GAME's agreement with Sports Direct, with a second planned to open in Lakeside next month.
The store opened as GAME's revenue for the year ending July 28th fell from £782.9m to £780m.
"Opening the first two arenas in collaboration with Sports Direct represents a significant step forward as we implement our strategy to increase the availability and scale of BELONG, our experienced-based gaming offer and esports activities," said Martyn Gibbs, GAME's chief executive.
GAME is focusing on its grassroots Arena Clash tournaments which run across varying games, and the finals of some take place at its Insomnia gaming festival in Birmingham.


Arena Clash caster Zander "Blank" Munro said: "There's Overwatch, League of Legends, Call of Duty and Tekken in the Arena Clash tournaments.
"Grassroots tournaments like this, it's all about getting the players in. It's great to publicise esports like this, it's right here on the streets and an audience outside watching on the screen. And that's awesome."
Fellow caster John Allen commented: "I really enjoy casting it and talking to the players. Because it really is all about the players, the community. And it's not just about the top-level play, there's second and third level tournaments below, so you can come and play and have a go."
"We are Spartans!" added store manager Simeon. "We're the roughest out there! But the rivalry is good for esports in terms of guys from different areas of London to come down to their local arena.
"So come down, sign up, enter the Arena Clashes and be a Spartan! You can't say no to the Spartans…"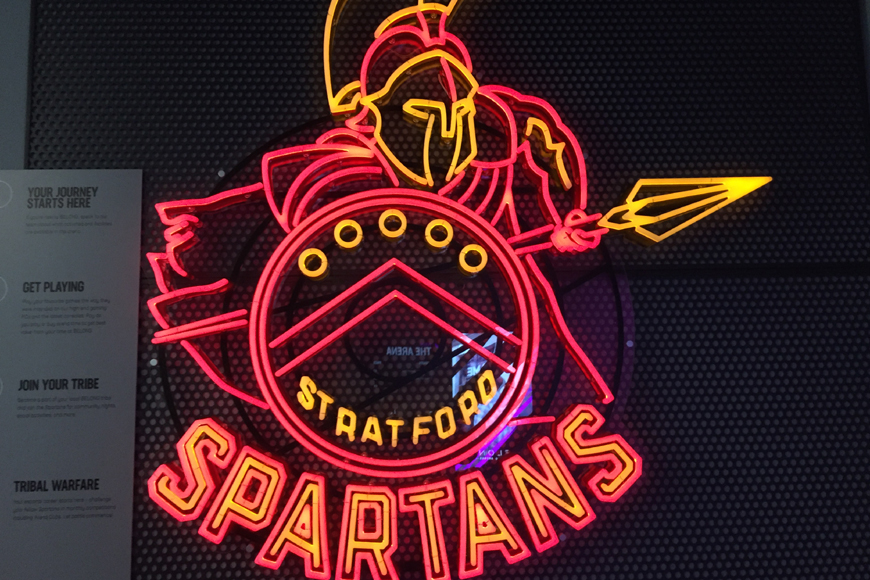 Hide our ads and become a premium reader to support ENUK today from just £1 per month!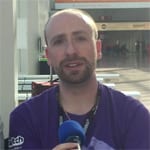 Dom is an award-winning writer who graduated from Bournemouth University with a 2:1 degree in Multi-Media Journalism in 2007.
A keen League of Legends and World of Warcraft player, he has written for a range of publications including GamesTM, Nintendo Official Magazine, industry publication MCV as well as Riot Games and others. He works as full-time content director for the British Esports Association and runs ENUK in his spare time.