One of the UK's best fighting game players is launching a fresh new eSports platform and promotional agency that he hopes will improve pro gamers' careers.
British Street Fighter pro Benjamin "Problem X" Simon is well established on the tournament circuit, having won VSF, IVGC, EGX, DreamHack London and more since taking part in his first tournament more than five years ago.
But despite his impressive track record, and for whatever reason, Problem X never found an organisation or team to call home. Rather than waiting around to find one, he's now building his own.
Benjamin has just launched Problem X Promotions – and has signed his first player: British Mortal Kombat X pro Denom "A F0xy Grampa" Jones (who was one of the highest-earning UK eSports players of 2015).
Now he's on the hunt for more unsigned players – and is open to expanding beyond the fighting game genre.
"Problem X Promotions was kind of fuelled by not getting opportunities that I felt should have come quicker to me from elsewhere. It's my own thing for players who are extremely good and perhaps something is hindering them from getting their name out there, or whatever it may be," Benjamin tells eSports News UK.
"Some people just need that kick-start and I'm trying to give that to the players who deserve it and are good enough to carry it through.

"Pro gamers are putting in hard work and time to get to the top level – you shouldn't be able to just go online and see it all for free. I think that's why a lot of pro gamers don't get anywhere – they put stuff out and they don't commercialise it."

"I've also started my own team because if I'm thinking long term. I still want to be involved with the FGC (fighting game community). Eventually I'll probably go into team management so I thought I might as well get that started now, whilst I'm still competing. So by the time I stop competing, I've already got a good platform to back into.
"I will definitely branch out and do different things, but at the moment I've only got the one player, because I've literally just started it. For now I'm just looking to get comfortable in what I'm doing and then ideally I'll get a Smash Bros player. After that, I'll probably look at FIFA and other games that I don't play."
Rather than signing player after player, Problem X says he's trying to build an elite team with a few top players per game.
"I won't grow the playerbase too large, because I want everyone to remain individuals, not just become a number," he says. "Teams like Razer have several top players who all play the same game, whereas I prefer to have one or two players per game to maximise the opportunities and growth I can assist them with.
"The long term ambition is to provide a platform where talented gamers are able to consistently perform, get to tournaments and turn their passion into a career."


Problem X (pictured above) currently pays for all of F0Xy's travel, flights and accommodation, and eSports News UK understands Problem X takes a cut of tournament winnings, just as a usual eSports team organisation would.
So, what about signing a League of Legends team?
"I've got connections with Razer and lots of people heavily involved in the scene, but I don't really know a team of individuals who are that talented and committed to the game at the moment," Benjamin explains. "Obviously I'm here to give people an opportunity, but you have to be either very good or want to be very good."
ADDING VALUE TO ESPORTS
eSports might generate millions of pounds on the global stage right now, but the UK scene still has some catching up to do.
Tournament and sponsor prize money is not as high as it could be, and wages can be low, making it difficult for British pros (especially younger players) to go full-time and leave their education or job behind.
The commercial side of eSports is something that Problem X is mindful of – and he hopes that Problem X Promotions will help his players earn what they're worth.
"I will obviously set up my own website, try and get the whole T-shirts and merch side of things going, as well as YouTube channels and things like that," Benjamin says. "So people will hopefully subscribe to our channels to see the footage of the top players.
"[Parts of eSports reminds me of] the piracy of DVDs and movies. Pro gamers are putting their hard work and time in to get to the top level, you shouldn't be able to just go online and see it all for free. You should at least subscribe or pay some kind of fee to see it. That's how I feel about it, because it's someone else's art, in a way."

"I won't grow the playerbase too large, because I want everyone to remain individuals, not just become a number."

So could Problem X Promotions have a paywall for in-depth content and videos of past matches?
"Yeah," Benjamin responds, "I mean ideally the long-term goal is to get the YouTube channels of the players that are part of the team, and put them on the website and let people subscribe to them.
"If people and fans want these things to stay alive, they have to invest in them as well. With musicians, people buy their albums – that's how they keep producing music. They don't just give you a free demo, otherwise you wouldn't hear from them again. If someone paints a picture, you pay for the artwork.
"I think that's why a lot of pro gamers don't get anywhere – they put stuff out and they don't commercialise it.
"I'm looking to make sure the FGC and eSports pros – the people who have enough talent and drive – have profitable careers. So it's about little things like that – offering subscriptions on specific YouTube channels, so if you want to view this player's tech or how he plays, you have to put something in to get it."
In the somewhat volatile and erratic UK eSports community, it's nice to see some commercial ambition and ideas, which could lead to greater sustainability in the scene and help pro gamers carve out successful long-term careers.
Problem X's comments remind me of Scottish former League of Legends pro Snoopeh, who is also enthusiastic about ensuring eSports pros prolong their careers and avoid burnout.
99 PROBLEMS BUT TWITCH AIN'T ONE
eSports is certainly not without its challenges. But inspired by the likes of Jay Z and Floyd Mayweather, Problem X is hoping to take some of that entrepreneurialism into eSports to push it forward.
"I have a lot of respect for Floyd Mayweather and his own thing Mayweather Promotions. I'm a fan of people who kind of start their own thing and make it work."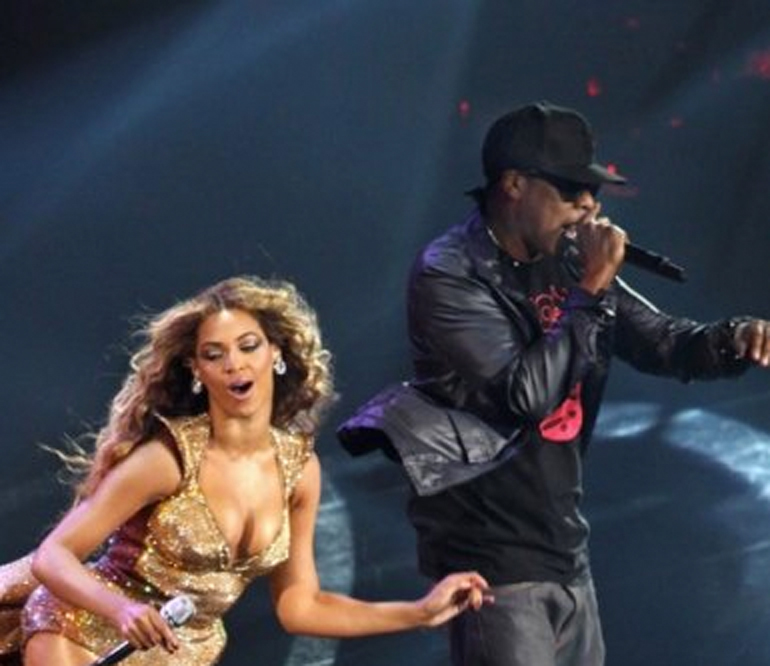 "Jay Z is another inspiration to me. He still makes music but promotes other artists. I still compete but I'm promoting other players as well. I've always wanted to do my own thing; I've always been independent."
What about Twitch? What is Problem X Promotions' plans with livestreaming?
"What I might start doing is get a player to provide a breakdown of certain matches," Benjamin explains. "So if F0xy wins a certain tournament, or gets to the finals, everyone will want to watch those kind of matches. So he could give his own personal breakdown of what his thought process was, and that's what would be on my particular channel. So you won't get anything if you don't go to that. I'd make it exclusive somehow.
"Also, if there was a breakdown of Daigo Umehara, for example, explaining what he was doing in the match and why he was doing it, and you had to pay maybe £3 or £5 to get that, I'd probably pay that because I'd want to know what he was thinking."

"Denom Jones has been the best at Mortal Kombat in Europe. I personally think he has the ability to be the best in the world – he can beat Sonic Fox."

Problem X and F0xy met on the fighting game tournament circuit and soon became friends.
"I've known Denom since the beginning of Mortal Kombat 9, because I used to play a bit myself," Benjamin explains. "I've seen he's been winning tournaments and he's been the best at Mortal Kombat in Europe. I personally think he has the ability to be the best in the world – he can beat Sonic Fox.
"I've seen him winning and winning and winning. He's had times when he's lost but he's usually winning. I go to a lot of tournaments myself, and at Street Fighter tournaments I'd see Mortal Kombat in America and I used to find he wasn't there, so thought: "If this guy was here, I'm sure he would win or do some damage here. I've seen him at the UK events so thought, why not take it that step further?"
RUNNING THE STREETS
We couldn't interview Problem X and not ask about the forthcoming release of Street Fighter V.


It looks like Problem X Promotions will be in eSports hibernation over the next few months, as he gets to grips with the new game.
"Recently I've had a lot of free time because I haven't needed to practice Street Fighter IV, what with Street Fighter V coming out soon," he says.
"I will have to play and train on the game, so I might go a bit dormant for a while, for a few months, while I train. I'm not gonna just immediately fly out to tournaments on the game's release because that would be stupid.
"It also gives me a chance to see what everyone's little tricks and habits are, so by the time I come out to steamroll, I'm ready for everything. So I'll probably take a couple of months out to train on the game, and to push Problem X Promotions forwards more.
"Nobody is going to be good at this game by the end of the year – nobody. It takes at least two years to be in depth at any game. So this is a good time for me to get other things up and running properly.
"I'll probably be less visible during the first half of the year on the tournament circuit, I'll probably come through in the second half of the year once I've got a bit more focused at the game.
"I'll be back in everyone's faces then."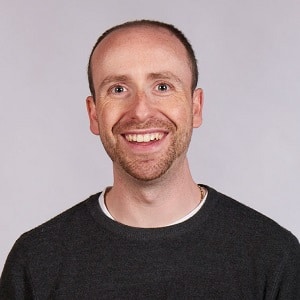 Dom is an award-winning writer who graduated from Bournemouth University with a 2:1 degree in Multi-Media Journalism in 2007.
As a long-time gamer having first picked up the NES controller in the late '80s, he has written for a range of publications including GamesTM, Nintendo Official Magazine, industry publication MCV as well as Riot Games and others. He worked as head of content for the British Esports Association up until February 2021, when he stepped back to work full-time on Esports News UK and as an esports consultant helping brands and businesses better understand the industry.