Dom Sacco rounds up some of the UK esports/League of Legends memes that have spawned on Twitter so far this year.
I know, I know. What the hell happened to Memes of the Month?
I'm not sure. Maybe there were too many memes to include, maybe there weren't enough. Maybe I was lazy. I just never got round to keeping on top of this one.
To say sorry, here's a special bumper meme roundup looking at some of the spicy memes that emerged on Twitter in the first half of 2017.

Don't mess with the Tridd
UK caster Tridd got a great gig with Supercell for the Clash Royale Crown Championship this year.
And got to swing a giant hammer around.
When some lad's chatting shit about your Clash Royale casting pic.twitter.com/HCNKqrBRLw

— Dezachu (@Dezachu) 3 June 2017
Ask and you shall receive. pic.twitter.com/nlzHpcpAsT

— Michael (@CynilEU) 3 June 2017
When she asks if you want to be her Hog rider. pic.twitter.com/0ZuBVBfWes

— Medic (@MedicCasts) 3 June 2017
Motivation. Work. Design. Needs. Improving.
The new challenge. pic.twitter.com/g9rBHNECUi

— Origen (@Origengg) 3 June 2017
It's not UK scene but it's too good not to include.
Origen put out a strange graphic to announce they signed WAR's roster, and the community ridiculed it.
Other teams made their own mock/troll versions – you can see some in the Twitter thread above. Of course, the UK's own Enclave Gaming got involved too!
Announcing our lineup for @UKMasters!
With @Prelude_in_C and Daddy Fred. pic.twitter.com/9JzgLX4nz1

— Enclave Gaming (@EnclaveGamingUK) 18 June 2017
Turkinator's ticking off
If you get cocky in the UK scene, expect to have memes sent your way if you don't play as well as you said you would…! More info here.
XD! pic.twitter.com/YZFM0CqgLd

— Joe Kent (@Joekerism) June 13, 2017
UK LoL player starter pack
Nice work from Barrage top-laner TBxX:
The UK player starter pack pic.twitter.com/hWnUBNACn2

— TBxX (@LoL_TBxX) 4 June 2017
Free money!
My Take on the First Drama of UK Summer Split 2017! pic.twitter.com/7Nte3rvper

— Josh Furneaux (@G2V_Furndog) 16 May 2017
Radix top-laner Kirito got the attention of the UK scene after tweeting saying that the UK LoL scene is basically 'free money'.
Turns out he is a good player, and was just doing it for the banter, hype and lols. He'll fit in just fine here.

UK Masters bingo
Don't forget your @UKMasters bingo cards for tonight guys. @excoundrel don't let me down pic.twitter.com/USoaDV2SuL

— Tom Willis (@Prosfair) 20 June 2017
A great bingo card made by UK support player Prosfair to play with during UK League of Legends tournaments.

Feeders are ready
When your 0/10 ADC respawns after solo splitpushing for 20 min pic.twitter.com/eqxypdPtkU

— Tyrin Davidson (@DandyChapLoL) June 17, 2017

Less of a UK-centric meme and more of a current/LoL one in general, washed up UK jungler Tyrin made the following:

When you leave CSQs in style…
When you exit the CSQs with style and grace… @FrozenDawnLoL @MnMGamingUK pic.twitter.com/1rnDZaMBAp

— Esports News UK (@Esports_News_UK) 28 May 2017
They might not have made it through the EU Challenger Series Qualifiers, but MnM Gaming kept their pride intact. And FrozenDawn did a lovely job of guiding viewers on a house tour.

Gross Gore gets a job with QVC
QVC Bank Holiday Discounts! Special offers on new home appliances pic.twitter.com/itLyPSKWIO

— Dominic Sacco (@Dom_Sacco) April 29, 2017
Hall of Flame
WHEW LAD pic.twitter.com/CJt5V0MtLS

— Alex Cartwright (@CandyflossLoL) 7 March 2017
Some other silliness (minus context because we're getting lazy and just want to finish the article now)
On the left we have Podrick Payne from Game of Thrones

On the right we have UK superstar support @xL_Aux
??? pic.twitter.com/vbtLur4eYr
— Innaxe (@xL_Innaxe) 25 February 2017
— Tyrin (@TyrinLoL) 27 February 2017
Pardon my amateur photoshop skills but.. @KalKalCS @JavelinCS @MnMGamingUK @Gizmo_GH @Rhys_Rasmussen @MnMGamingUK meet KalBae pic.twitter.com/kD2ZKevK99

— Jason Chan (@JayChan710) 18 February 2017
— Tyrin (@TyrinLoL) 17 February 2017
2/10 for effort but w/e @excoundrel @ESL_Munchables pic.twitter.com/D5uPajZm5Z

— Dezachu (@Dezachu) 10 February 2017

Check out more memey UK esports content from us here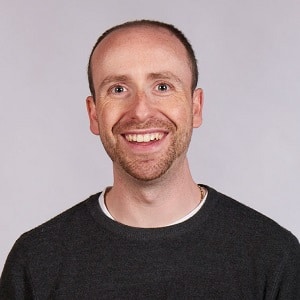 Dom is an award-winning writer who graduated from Bournemouth University with a 2:1 degree in Multi-Media Journalism in 2007.
As a long-time gamer having first picked up the NES controller in the late '80s, he has written for a range of publications including GamesTM, Nintendo Official Magazine, industry publication MCV as well as Riot Games and others. He worked as head of content for the British Esports Association up until February 2021, when he stepped back to work full-time on Esports News UK and as an esports consultant helping brands and businesses better understand the industry.