As the European dreams of UK League of Legends champions MnM Gaming turn to dust this evening, Dominic Sacco looks at some of the positives to take away in this opinion piece.
So MnM Gaming have been eliminated from the EU Challenger Series LoL Qualifiers.
While they have one more game remaining tomorrow against Red Bulls, with one win and three losses under their belt, there is unfortunately no way for them to qualify (see the CSQ standings and results on Reddit here).
I have gone through the stages of disappointment, most of them yesterday evening after they picked up their second loss versus Reign.
The anger and blubbering phases have passed – I've cried myself to sleep and now I've accepted MnM's defeat.
I could've easily made this opinion piece about MnM not showing Europe what they're capable of, about buckling under the pressure, or some of the players not turning up.
But I'm not going to. Because a) in my opinion that would be the normal, somewhat lazy thing to do, and b) MnM are not a normal UK esports organisation.
So instead, I'm going to focus on the positives.

First of all, I don't see any of the players seriously bitching and moaning when they lose. I'm generalizing here, but they remain professional, accept it, move on and try to make a difference in the next game.
Being humble in victory and gracious in defeat is a rare and admirable trait.
This might seem pretty simple or insignificant, but to me there are a lot of UK orgs (and amateur esports orgs in general) that can learn from this and take some inspiration from.

"Being humble in victory and gracious in defeat is a rare and admirable trait. A lot of UK orgs can learn from this."

Secondly, they are always learning. There is a saying: 'Sometimes you win, sometimes you learn'. It might sound like a cliche, but making mistakes is never a bad thing if you learn from them.
When the old LoL roster were part of ManaLight, they fought and they fought. When they lost to the Banditos (now Misfits in the EU LCS), they learnt, went back to the drawing board, and tried again.
They came incredibly close to beating that brilliant Banditos team at an Insomnia last year. And even though they lost, you could see they enjoyed being part of that final and making Banditos sweat til the end.
And they continued to fight, tweak and improve.
Eventually, their actions paid off. When they finally won the ESL Prem in Summer 2016 and then went through a series of unfortunate events, they pulled through, came back and tried again.
When they had roster issues at the start of the split, they kept going, they put a stable five-man team together and won their second ESL Prem in a row.
When it looked like the roster would change for the CSQs or the players could sell the spot, MnM pulled through with some sponsors and got the gaming house sorted.

Sad to see @MnMGamingUK be eliminated. They are a great organisation and a pioneer in UK league.

— Medic (@MedicCasts) May 26, 2017

Even when internal player disagreements threatened to shake up the roster more, they had none of it. They replaced Candyfloss with a new jungler.
While I can see Candyfloss' point of view in him wanting to make the roster as strong as possible, where do you draw the line? What if a new bot lane pairing wanted to boot Candyfloss out at a later date, or a long-running player like Rifty or Larssen? Or even change the management?
Do you just keep changing until the org isn't the same org it was? Until its ethos has been erased from existence and all you're left with is a bunch of good players and a string of good results? And no one that truly gives a shit?
One criticism I have other than the performances during some of this week's matches. MnM are a very nice bunch of people. Is there such thing as being too nice?

"Managers at some of the top esports organisations have told me that winning is everything. Of course this is important. But for me, MnM have shown us something more over the years."

In sports, and esports, sometimes you have to learn to 'win ugly'. I'm an Arsenal fan and it's been a criticism of us over the years. We play some lovely football at times, and have some nice cheery players, but we don't know how to win ugly. How to grind out that difficult victory in the last moments, how to beat the odds, or dig deep and find something extra.
For me, perhaps MnM haven't learnt to 'win ugly' just yet. In writing this, I'm not sure I would even want them to, as it could change who they are, but perhaps it's something to consider.
Managers at some of the top esports organisations have told me that winning is everything. Again I can see how important this line of thinking is. But for me, MnM have shown us something more over the years.

They have shown us their professionalism, from how they conduct themselves to the quality of their branding, content and partnerships, to how to market themselves (they've been interviewed by Microsoft and the BBC in the space of a few months – how many other UK orgs can say the same)?
I'm not trying to shit on other UK orgs by writing this article. On the contrary. I'm trying to inspire them, or more accurately, to remind them of MnM's actions which in turn can influence them positively.
MnM look at the positives from a difficult situation.

think im going to stream my road to rank 1 last 3 days at the amazing @MnMGamingUK bootcamp house

— lars (@Larssen00) May 26, 2017

And last but by no means least, they have this positive energy and spirit about them. It's something that is not always simple to spot nor easy to describe. But it was a part of them when the old ManaLight org disbanded and key members moved across to MnM.
It's a bond, a strength that holds the org together, it gives them resilience when needed and belief they can progress to that next level.
In the amateur esports scene, where rosters change regularly, money is tight and everyone's out for themselves, this is a thing to be celebrated.
Some players might come and go.
But spirit is boundless.
It's something that cannot be bought nor won. Yet this org still has it now.
That's why I believe MnM have a bright future ahead of them.
And I can't wait to see what they do next.


Comment from MnM: 'I want to set an example for orgs'
MnM co-owner Kalvin Chung tells Esports News UK:
"In terms of what's next, I guess we need to run down everything and see where we made mistakes in the house.
"We need to run down all the numbers for ourselves and sponsors, I don't want to just burn sponsors money. I want to set an example for orgs on how to deal with sponsors and there is a procedure.
"They need something tangible, whether it be content or numbers or results. I think we achieved each one of those in its own right, so making sure we end this period of MnM properly is just as important as preparing it – and many people forget that."

Image source: ESL Flickr/Ravi Lakhini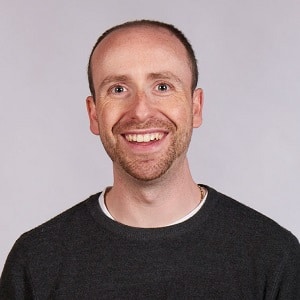 Dom is an award-winning writer who graduated from Bournemouth University with a 2:1 degree in Multi-Media Journalism in 2007.
As a long-time gamer having first picked up the NES controller in the late '80s, he has written for a range of publications including GamesTM, Nintendo Official Magazine, industry publication MCV as well as Riot Games and others. He worked as head of content for the British Esports Association up until February 2021, when he stepped back to work full-time on Esports News UK and as an esports consultant helping brands and businesses better understand the industry.