One organisation will probably be looking for a rewind this week – and it won't be Craig David's record label for once.
UK esports organisation Rewind Gaming stoked the fire of several players and teams in UK League of Legends this evening, after they published a series of tweets attempting to be playful but coming across cocky.
Team Rewind – a mainly-Plat team – were playing against Diamond-heavy side DigWarGG Academy (nothing to do with UK org Digital Warfare). This was in round one of the fourth and final Summer 2017 UK Masters qualifier this evening.
DigWarGG were disqualified by UK Masters moments before playing the match, because they had Laatch in their roster – a player who put together a team last week that didn't field enough UK players. This technically meant the result was a 1-0 to Rewind – and a ban for Laatch.
As I've just got the info, I'm banned till the mid season break where you can change players, and I won't be banned from ESL premiership

— Laatch (@LaatchLoL) June 12, 2017
DigWarGG were obviously frustrated with this last-minute move from UK Masters, and Rewind seemingly rubbed salt into the wound in the game lobby and later on Twitter.
DigWarGG player Bradtek told Esports News UK that Rewind were being 'super BM' (bad manners) in the pre-match lobby.
Rewind said they think they annoyed DigWarGG because they 'attempted to spell PIZZA' in their bans. And told Esports News UK that DigWarGG told them to 'KYS' (kill yourself).
From there, the drama spilled onto Twitter (of course it did).
Unlucky lads, better luck next year! 🙂 pic.twitter.com/2m3xFsbI1Q

— RWN Rewind Gaming (@RewindGamingLOL) June 12, 2017
In response to Rewind's above tweet, players and people in the scene retaliated, and Rewind kept coming back for more. They've now put it as the pinned tweet on their Twitter page.
Rewind were knocked out in the next round by Enclave Dawn.
There are now tons of messages about this drama on Twitter, here's just a brief snapshot of the arguing and 'banter' which is still going on as we type this.

'How to lose fans and alienate people' – a royal roasting
The ruckus caught the attention of several in the scene, including Shalke's British Challenger Series player, Caedrel, and Enclave's ADC Joekerism (whose team beat Rewind tonight).
Here's a roundup of some of the roasting Rewind received:
make sure to bot 2k followers and lowkey flame teams as an "esports organisation", stay out of scene please dont need people holding it back

— Caedrel (@Caedrel) June 12, 2017
latch sends his regards pic.twitter.com/iZiIkeAcoK

— Joe Kent (@Joekerism) June 12, 2017
Nice team of random fucking plat players, we'd win even if we went into the game 4v5 autists kys :DDDDDDD

— Brad (@Bradtek) June 12, 2017
How to lose Fans and Alienate people.

— Teimpo (@PureRifty) June 12, 2017
best yet, they even like their own tweets

— Joosep Kivilaan (@MonkWillCarry) June 12, 2017

Here's another painful series of interactions on Twitter:

'Tweets were genuinely meant to be teasing/playful' – Rewind explain their actions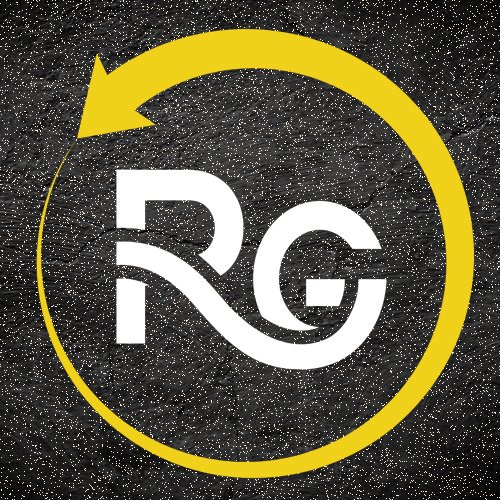 There are two sides to every story, and it's only fair we reach out to Rewind for them to fight their corner.
Harrison Epps, ADC and head of talent for UK LoL for Rewind, told Esports News UK: "Tonight's incident, whilst unfortunate in circumstance, went a long way towards invigorating UK LoL esports, a passionate affair that closed UK Masters qualifiers.
"We as a team strongly condemn the use of phrases such as 'KYS' used by Bradtek and co both in the lobby and on social media, and feel this cannot be downplayed in promoting our response.
"We didn't quite understand it [the reaction from DigWarGG]. The guys on their team were much higher ranks than us overall and we knew we were outgunned. I think we annoyed them because we attempted to spell pizza in our bans.
"I think they may have perceived we were at a better level than we actually are… I made our website etc as a bit of a project at Insomnia59 during some downtime.
"It seems the website and the jerseys etc have given people the perception we are a high level org trying to make headway in esports, whereas we believe in just enjoying the game and taking in the culture of the higher level orgs. We are very passionate about the success of UK esports and seeing what teams such as Enclave and MnM can do.
'Most childish org I've ever seen' – Bradtek
UK scene player Bradtek, who was on the roster with DigWarGG tonight, added: "Laatch, UK Masters admins and Rewind are all in the wrong. Laatch for fielding a team with 0 UK players, UK Masters for letting Laatch know he's disqualified right as a game is about to start, and Rewind for being such unprofessional and constantly BM'ing while calling it 'banter'.
Dom is an award-winning writer who graduated from Bournemouth University with a 2:1 degree in Multi-Media Journalism in 2007.
A keen League of Legends and World of Warcraft player, he has written for a range of publications including GamesTM, Nintendo Official Magazine, industry publication MCV as well as Riot Games and others. He works as full-time content director for the British Esports Association and runs ENUK in his spare time.