The EU League of Legends Challenger Series Qualifiers are over – and two teams have progressed to the summer 2017 split.
Wind and Rain (WAR), the team formerly known as PAM/Polite and Mature, are the first to qualify. They originally progressed to the CSQs through Ragnarok 2017 with UK coach Alex "Kazehaya" Hirst, who predicted they would upset some teams.
See their full story on how they stomped the start of the CSQs here.
The other team that qualified this weekend is Red Bulls, the team that made it through the open qualifiers with British former LCS player Raymond "Kasing" Tsang.
WAR and Red Bulls will join Giants, PSG, Schalke and Origen in the summer 2017 EU Challenger Series. However, it's rumoured that Origen will sell their spot, potentially to German football club Hertha Berlin.
Both WAR and Red Bulls made easy work in the finals today, with Wind and Rain beating Tricked Esports 3-0 and Red Bulls defeating Team LDLC 3-0.
While WAR's games were slightly closer (you can see the full scores on Reddit here), Red Bulls were more dominant with shorter games.
In fact, Red Bulls picked up a perfect KDA in their first game versus LDLC, with ten kills, no deaths and 20 assists.
Gg LDLC if we lost I would've probably quit the game and realise how bad I am. Thanks to my team and your support, love you all ? #RBWIN

— Raymond Tsang (@kasinglol) 28 May 2017
We are now officially a Challenger Series team who can stop the storm of wind and rain!

— Kazehaya (@Coach_Kazehaya) 28 May 2017
Since today's results, a bold prediction tweet made by Tricked stand-in P1noy last week has been retweeted more than 40 times.
Me and @WendelboLoL will smash people this CSQ, only helping tricked out for this CSQ and then I have other plans, so hopefully it's succes.

— Kristoffer Pedersen (@P1noyLoL) May 23, 2017
Matches were streamed on the UK Masters Twitch channel.
The team representing UK & Ireland, MnM Gaming, were knocked out of the Challenger Series Qualifiers last Friday.
Further reading: In an esports industry obsessed with winning, MnM have shown us something more
Hide our ads and become a premium reader to support ENUK today from just £1 per month!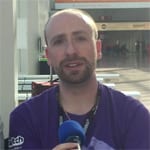 Dom is an award-winning writer who graduated from Bournemouth University with a 2:1 degree in Multi-Media Journalism in 2007.
A keen League player and WoW RPer, he has written for a range of publications including Games TM, Nintendo Official Magazine, games industry publication MCV as well as Riot Games. He currently works as full-time content director for the British Esports Association.