We interviewed the UK coach from Ragnarok League of Legends 2017 winners Polite and Mature – Alex "Kazehaya" Hirst – live on Esports News UK's Twitch channel.
We asked about the org's story and if they can qualify for the EU Challenger Series. Check out some quotes from Alex and the full video interview below.
Polite and Mature were playing in the Spanish scene under the org PAM, but broke away and entered the Nordic tournament Ragnarok.
After winning, they will play in the EU Challenger Series qualifiers, as will UK LoL champions MnM Gaming.
On their chances in the qualifiers, Alex said: "It's hard to say, I mean we went in against Caedrel's team thinking we'd get stomped, and the team stepped up. We got backed into a corner in the fourth game and the team stepped up.
"Dan Dan is probably our technical star player because he's the one that will 1v9 more than anyone else, but there's games where he doesn't have as much impact. That's when Ploxy, Kakan, DarkSide or Quixeth will step up, or the team as a whole steps up when they're needed to. It's games like that which makes the CS qualifiers really hard to predict.
"Because we're the kind of team that can overperform under pressure, it's hard to say whether we're gonna get completely destroyed by certain teams or if we can step up when the time comes and manage to win.
"I'd like to say we're going to win it easily, but it's not going to be easy, especially with Nerv and KaSing's team and other teams being around. It'll come down to how well we perform on the days in the moment.
"If we all play at top quality I feel like we can upset some teams. If we're underperforming then we don't really stand much of a chance against certain teams."
What does Alex think of UK LoL champions MnM Gaming, who are also playing in the EU CS qualifiers?

"It's hard to say because I know they didn't practice much together during the actual Premiership itself," he said. "They were a bit on and off with it, but as standalone solo queue players they're all high elo good players.
"They're bootcamping in Leicester, so with proper practice and time put in, I feel like they can do something. But it's so hard to say, last time with Team Larssen the roster changed a few days before the games.
"If a roster can still take a game in CS qualifiers with changes a few days before… now they're going to be a solidified roster with a few months' worth of practice, I feel they can do something.
"The UK scene is still so unproven against other regions. I know a lot of the UK's better players and those that win the Prem leave the UK. It's interesting to see what will happen."
Check out the full VoD interview below:

Follow Esports News UK on Twitch – we'll be broadcasting live every Friday at 6pm with discussion shows and interviews. You can also subscribe to Esports News UK on YouTube
Follow Kazehaya on Twitter here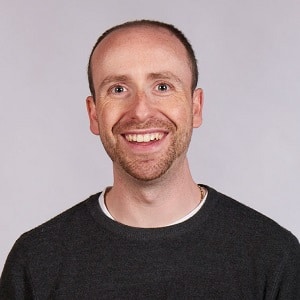 Dom is an award-winning writer who graduated from Bournemouth University with a 2:1 degree in Multi-Media Journalism in 2007.
As a long-time gamer having first picked up the NES controller in the late '80s, he has written for a range of publications including GamesTM, Nintendo Official Magazine, industry publication MCV as well as Riot Games and others. He worked as head of content for the British Esports Association up until February 2021, when he stepped back to work full-time on Esports News UK and as an esports consultant helping brands and businesses better understand the industry.