Image taken from Gfinity's Elite Series CSGO video ad

UPDATE: Gfinity has since announced that Team EnVyUs will be taking part in the tournament; expect three other top teams to be announced soon.

Original article (published March 29th):
Dom Sacco takes a look at what's been announced so far, how the UK esports scene has reacted to it and offers his opinion.
On paper, the Gfinity Elite Series is a fantastic idea.
Give up and coming players the chance to compete in a Challenger Series tournament (no, not the League of Legends one), gain points and then play in an Elite Draft. Here they can grab the attention of eight top esports teams and get potentially added to one of them.
If that happens, they will play on that team's roster during the Gfinity Elite Series, and if they really impress, the team may keep them on for the longer-term in other competitions.
From the Elite Draft, the eight top teams in the Elite Series select two players for each of the three games, so 48 in total. There's more details in our interview with Gfinity's Paul Kent here.
In practice (from what we know so far), the outcome seems to be a little more unclear – and, if you're an amateur UK org not taking part, somewhat concerning.

What's been announced so far?

Several announcements have been made over the past few months, and we understand talks began at least as far back as summer 2016.
Back in November 2016, Gfinity teased the Elite Series as "an international league from grassroots all the way to pro-level, promising to offer exciting new opportunities to watch or play with some of the best gamers in the world".
In March 2017, they revealed the games (in separate spaced out announcements): CSGO, Street Fighter V and Rocket League. Gfinity also said it's 'an opportunity for Elite Series Pro Teams to identify upcoming talent'.
Gfinity also announced an impressive £100,000 prize pool per season, and told Esports News UK that it will pay smaller UK orgs who lose players to bigger teams in the Elite Series.
It also promised the Gfinity Elite Series would 'bring world-class-level competition to the UK'.
So far, so good.

This week's announcements

On Wednesday, Gfinity announced four of the Elite Series teams. And those four are all UK orgs.
On Thursday,
First up, Team Infused. Great, no complaints there – Infused are one of the biggest and most successful UK-based orgs after Fnatic and Team Dignitas (yes it's part-owned by a US basketball brand but still has operations here).
Up next, Reason Gaming and exceL eSports.
Two fantastic UK esports organisations, with respectable set-ups, good players and solid management. But with all due respect to them, they're not world-class, top top-tier orgs that Gfinity implied. They're no Fnatic (yet)!
And finally, Prophecy.
Huh? They last tweeted back in October 2016, and have been focused on US esports since 2014. The most recent 'news' post from Prophecy's website is from May 2015.
Prophecy's CEO, Oliver Sellors, is also project and marketing director at Team Infused, according to his own LinkedIn profile.
Prophecy didn't return our requests for comment/clarification ahead of publication, but it certainly seems like they've been added because of their involvement with Infused. If that's the case, this shouldn't be a reason for a team to get added to a promising tournament like this, in our opinion.
Oliver even said as part of the announcement: "This will be our first time appearing in these competitive titles but as always we want to aim high and make a strong impact."
The other four (likely international) teams have not yet been announced.

Why those four UK orgs?
Some people have questioned why the likes of FM or EndPoint weren't included in the list (see below for specific comments).
When we asked Gfinity what the criteria was for the orgs they brought on board, director of esports Paul Kent told us: "There was no set criteria, we spoke to a lot of teams.
"Obviously we are going to miss a few teams. We approached as many teams as possible – some politely declined the opportunity and others took the opportunity with both hands.

"Obviously we are going to miss a few teams. We certainly did not want to be elitist. Any teams that missed out, it's just unfortunate really."

"To the teams that we unfortunately didn't speak to this time, I'd say hopefully long-term if this is a success, we see no reason why there couldn't be two, three, four or five divisions down the line.
"We certainly did not want to be elitist, we did not want to have a clique about this. We reached out to a broad range of teams across multiple games. Any teams that missed out, it's just unfortunate really."
We also asked Gfinity who the other four teams will be, why Prophecy were chosen and is it more unknown players taking part in the Challenger Series who are looking to join UK teams.
A Gfinity spokesperson said: "Regarding the four other teams – without revealing the details, all I can say is stay tuned there is more to come.
"Anyone can enter Challenger Series and it's a genuine pathway for the best amateurs to get into a pro team."

UK org concerns

Some org owners reacted on Twitter and sent comments in to Esports News UK.
We understand some have players with contracts who are being made offers to leave, and those making offers aren't willing to pay any buyout clauses.
Gfinity did tell us that 'if a player is drafted to a franchise team, we'll be giving the amateur team they play for a payment for that player. There's a fee if a player makes the draft, then there's an additional fee if the player gets picked by en elite team for the draft'. The actual figures have not yet been announced.

Here's a selection of comments from UK orgs:

Kalvin Chung, MnM Gaming
FM don't even get into Gfinity..? what

— KalKal (@KalKalCS) March 29, 2017
'A huge step forward' – exceL eSports
This is a huge step forward for the exceL brand. We also realise our role in the UK eSports ecosystem is to nurture talent.#StartPlaying https://t.co/9e66NuqfYA

— Kieran Holmes-Darby (@xL_Kieran) March 29, 2017
Really excited about this opportunity to be an inaugural team in the Gfinity Elite Series. Will be working hard now to prepare our teams. https://t.co/wzZPsZRJla

— Joel (@xL_JoeI) March 29, 2017
'Lack of transparency is worrying' – Adam Jessop, Team EndPoint
"The Gfinity Elite Series is an interesting concept, but the lack of transparency and the direct invitation of organisations to be a part and benefit in this is worrying. The inclusion of an organisation that has been inactive for the past two years and North America focused before then, when other organisations have seemingly been ignored, is confusing to say the least.
"There is no denying that the main game within the Elite Series is the 5v5 Counter Strike Global Offensive title, which sees large spectator numbers around the world.
"Right now, there are a number of teams that have been working hard to establish themselves as leading UK CSGO teams, that have not been included in discussions, or so it seems."

'This could disband teams' – James Cook, IGI eSports
"Our concerns are aimed at our players, I can't tell them not to play in the Gfinity Elite Series – that's completely wrong but I have contracted players tied into events and I want to build a long term relationship with them.
"We could potentially lose a player which in term could potentially disband a team, and our hard work is basically binned.
"Why were Prophecy chosen seeing as they've done nothing over the last year? But that's not my biggest concern over what teams got chosen. All orgs need communication and maybe a private go-to area where we can get all the information we need.
"I'll be damned if I continue esports if we get screwed over by the Elite Series. I'm not saying we will, but it's possible until we know the outcome.
"I don't want to come across as slating Gfinity because we've attended their events and they are brilliant. I just have questions that need answering and I'd be surprised if other orgs didn't have the same concerns as us."

'It's been overhyped' – Adam 'MKH' Newell, writer for DOT esports
"Why it feels a little lackluster is because I think people were over-hyping to begin with.
"Gfinity were never going to get the huge brands involved with something like this, as it feels more like an amatuer tournament, semi-pro at best.
"The fact they got some somewhat good teams involved in the first place will offer a basis for players to develop. If they are as good as gfinity hope they are, the big names will come for them and take notice and Gfinity would have done its job. Everyone has to start somewhere."

'This is going to kill us' – anonymous
"This Gfinity thing is pretty much going to kill us by the sounds of it.
"Organisations involved are already approaching our players and one is being offered a contract. If I don't let him go, I look a dick and the player is going to be demotivated, because he isn't a part of it."

More reaction

There seemed to be a lot of negativity and confusion on Twitter today. We don't want to come across as attacking Gfinity, but here's a lot of comments we could find from people in the UK esports scene at the moment.
Want to play for one of these teams? The elite series was created to give you a platform to succeed. time to #StopDreaming & #StartPlayinghttps://t.co/TRjwXuxZQx

— Martin Wyatt (@TheMartinWyatt) March 29, 2017
I can't wait to be involved in such a big movement for UK esports. #RedArmy https://t.co/oGmOqqlTGh

— Megz (@Megzo0m) March 29, 2017
Be interesting to see which top teams get ruined by gfinity series

— Snodz (@SnodzCSGO) March 29, 2017
@KalKalCS @justR2K Idk It's based on orgs not the teams but how Endpoint as an org hasn't been invited is MENTAL

— Ian Harding (@Immi_cs) March 29, 2017
@Dom_Sacco 1/ Will it create instability? 2/ What was the criteria for the orgs chosen? 3/ Why announce things without clarity? 😀

— Elliot Brown (@SimplySed_) March 29, 2017
@Dom_Sacco rip U.K. Esports ?

— Matt Litherland (@mattsince87) March 29, 2017
@Gfinity @ReasonGaming you are forced to play in teams to get points and only one of them will be chosen to join a pro team? makes no sense

— Martin (@realBeAPo) March 29, 2017
@RNR_Blanks @shaneyCSGO @KalKalCS better known as "Elite series minus the elite teams"

— Brandon Weber (@webercsgo) March 29, 2017
Opinion/conclusion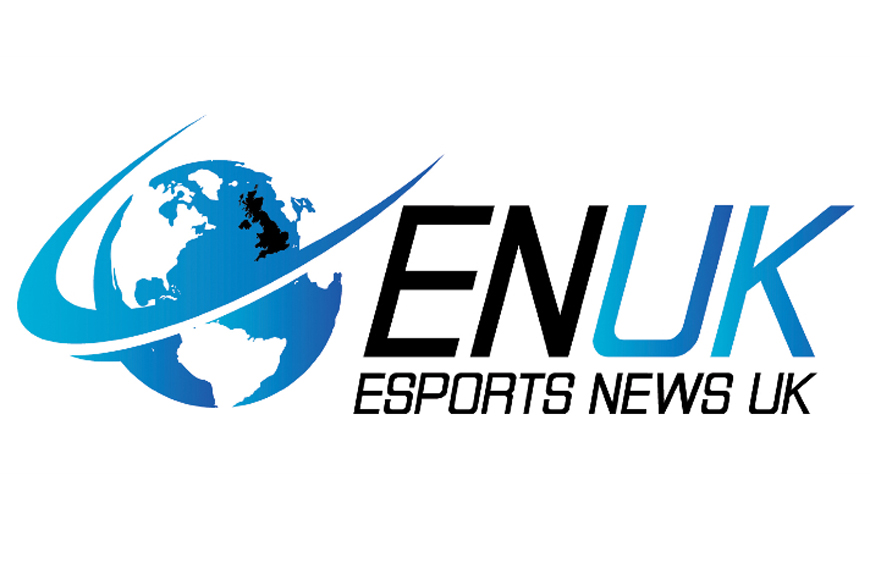 Esports News UK's Dom Sacco says:
The full picture has not yet been painted, and this can create confusion and concerns within the community, as we're left to guess what might happen.
This is the problem with breaking plans into a long series of mini-announcements.
I can completely understand Gfinity breaking the announcements up, they want continuous, solid PR coverage, but the way they've gone about choosing the UK teams raises questions.
Don't get me wrong. What Gfinity's doing stems from a good idea, and the £100,000 prize pool could be fantastic for the UK scene.

"Questions have to be asked, and until Gfinity convince me otherwise, this Elite Series still has a big question mark hanging above its head."

But this Elite Series could also have real implications on some growing grassroots/amateur UK esports orgs not taking part, as their players move away as they're drawn to the Elite Series.
You can argue it's like that in any sports, the lower division players get picked up and jump to join bigger teams. But from the announcements so far, it's not like Prophecy are bigger or better-suited to some of the games than the likes of FM-eSports for example.
For now, we'll have to wait to see who the other four teams are in the Elite Series. That could change everything.
For me personally, I have concerns over the way Gfinity has handled this. I can't bury my neck in the sand, as a journalist questions have to be asked, and until Gfinity convince me otherwise, this Elite Series still has a big question mark hanging above its head.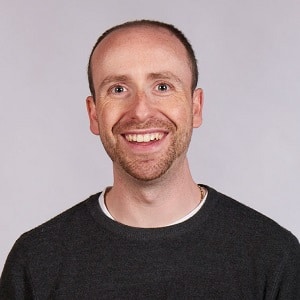 Dom is an award-winning writer who graduated from Bournemouth University with a 2:1 degree in Multi-Media Journalism in 2007.
As a long-time gamer having first picked up the NES controller in the late '80s, he has written for a range of publications including GamesTM, Nintendo Official Magazine, industry publication MCV as well as Riot Games and others. He worked as head of content for the British Esports Association up until February 2021, when he stepped back to work full-time on Esports News UK and as an esports consultant helping brands and businesses better understand the industry.