Gfinity has teased a new 'Elite Series' eSports competition, which it states will feature a range of games from grassroots up to pro level play.
The company said in a statement on the Gfinity Elite website: "Welcome to the Gfinity Elite Series, a dynamic new league format featuring some of the world's most popular eSports titles.
"We want to provide the UK eSports community with an international league to get behind for the first time from grassroots all the way to pro-level, promising to offer exciting new opportunities to watch or play with some of the best gamers in the world.
"To qualify, players of any level from anywhere around the world are encouraged to participate in the Gfinity Challenger Series for ranking points, which will kick off in January 2017. The leading competitors then qualify for the Gfinity Elite Draft, where professional teams will offer the best players a place in the Gfinity Elite Series."
eSports News UK has been speaking to some in the industry about the announcement, and a few believe the Elite Series may adopt a franchise model like CGS and the Overwatch league, where teams must meet a certain criteria and adhere to guidelines to represent their region. Through this they will have a spot in the league and can't be relegated.
This is a rumour, but an article on proactiveinvestors.co.uk states that the tournament will create a 'unique set' of franchise opportunities for potential partners looking to get into the UK eSports scene.
The article adds that the Elite Series will get underway in January 2017, with gamers of any level able to progress through the Gfinity Challenger Series.
This upcoming talent can then become eligible for the Gfinity Elite Draft, where they can be selected by pro eSports teams for the Elite Series proper, which apparently begins in April.
Gfinity chief executive, Neville Upton said: "As the gamers' champion, Gfinity is excited to be launching the Gfinity Elite Series.
"The UK has some of the best talent in eSports and Gfinity Elite Series gives them the opportunity to hone their skills and take on some of the best from around the world.
"This is what the UK eSports community has been waiting for and we can't wait to take this truly global."
Hide our ads and become a premium reader to support ENUK today from just £1 per month!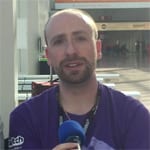 Dom is an award-winning writer who graduated from Bournemouth University with a 2:1 degree in Multi-Media Journalism in 2007.
A keen League player and WoW RPer, he has written for a range of publications including Games TM, Nintendo Official Magazine, games industry publication MCV as well as Riot Games. He currently works as full-time content director for the British Esports Association.