eSports journalist Richard Lewis has laid into the UK eSports scene – particularly CSGO – in a scathing new video log.
He compared the UK scene to this moment in Aliens, where Ripley suggests "nuking the entire site from orbit – it's the only way to be sure".
In his latest video, Lewis speaks of 'well-meaning idiots' and 'malicious scumbags' in the scene, who both do as much damage as one another, as 'they can't help it'.
He said: "They come in, throw money around and talk a good game about building stuff, but they don't have the competence, the connections, the vision, the self-discipline…
"And they build terrible organisations that pick up terrible teams. They go to terrible events and they perform terribly. That's the UK scene in a nutshell."
Lewis highlights some of the recent drama (cheating and drug use) in the UK CSGO scene, and how players have this 'strange confidence and self-belief, wanting to win every game but refusing to put in the practice required.
"Because they believe everyone was cheating, they would toggle [themselves]," he added.
Lewis also jumps on UK org Hostile Organisation over their 'partnership' with Skybet, that was apparently just an affiliate link.
Later on, he attacks Vatic owner Matt Litherland over his post on the UK CSGO Scene Facebook group (around the aforementioned drug use of one of his former players). Lewis also describes the UK CSGO scene as "broken".
You can check out the full video below:

Hide our ads and become a premium reader to support ENUK today from just £1 per month!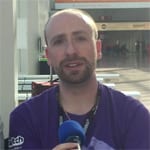 Dom is an award-winning writer who graduated from Bournemouth University with a 2:1 degree in Multi-Media Journalism in 2007.
A keen League of Legends and World of Warcraft player, he has written for a range of publications including GamesTM, Nintendo Official Magazine, industry publication MCV as well as Riot Games and others. He works as full-time content director for the British Esports Association and runs ENUK in his spare time.