As the League of Legends ESL UK Premiership 2016 Spring Season gets underway, the first rosters have been confirmed. Here's a list of some of the biggest teams and their players.
This is a constant in-progress article which we'll update as rosters change. You can also let us know if you'd like us to include a team or update us with a change.
ESL UK Premiership season 3 teams
Choke Gaming
Niklot "Gnig" Stueber – top
Billy "Nutri" Wragg – jungle (sub)
Luka "Lukezy" Trumbić – mid
Joseph "Joekerism" Kent – ADC
Peter "Ped" Goldingay – support
Jordan Walsh – coach
Tom Villiers – manager
Update (March 31st): Jungler Tyrin "Dandychap" Davidson has left Choke Gaming. Nutri is stepping in as a sub for the ESL UK Premiership playoffs this weekend, where Choke will play ManaLight in the first semi-final.
Dandychap was kicked from Choke after a small argument kicked off following this week's ESL group stage match. He felt he wasn't being listened to and quit Teamspeak following the match, to be later told he was no longer a part of the team.
Update (March 15th): Wizz has joined Exertus, with Choke bringing in Peter "Ped" Goldingay to replace him.
Update (Feb 28th): Temporary mid-laner Energy IceCold has been replaced by Croatian player Luka "Lukezy" Trumbić, who moves from Turkish side Dark Passage, where he played as sub mid-laner.
Billy "Nutri" Wragg will step in for DandyChap as sub jungler this week, as DandyChap is on holiday.
Original text: Joekerism is the only remaining Choke player from last season, with his lane partner Hadow moving to ManaLight. Fiddlesticks master DandyChap comes in, while Wizz joins from Exertus, and German player Gnig impressed in his trial to replace numlocked in the top-lane.
Coach Jordan Walsh moves to Choke after leading Infused to victory last season, while Tom Villiers replaces Vince Clarke as manager.
Choke brought in Norweigan Challenger mid-laner Isak "Energy IceCold" Pettersen Fjell as a sub for the first two matches, who previously played for Turkish side Beşiktaş e-Sports Club.
Portsmouth University mid-laner and ex-NUEL player Dynasty was with Choke for a brief period, but left the team before the ESL Premiership got underway. Dynasty also said he was suffering a wrist injury.
Exertus Esports
Benjamin "Zhergoth" Sanchez – top
Reece "Nocturnal Plex" Hall – jungle
Special – mid
Augustas "Toaster123" Ruplys – ADC
Wizz – support
Exertus is back with an all-new roster, bringing pros such as Toaster across from FM-eSports and Zhergoth from mousesports.
Zhergoth started out as a sub but his switch has been made permanent, Exertus' manager Simon Best confirmed to eSports News UK.
Exertus did have Tundra in their roster, however he left midway through the current season, prompting Exertus to trial new support players.
FM-eSports
Only Angel – top
Keeno Combo – jungle
Sean17 – mid
Sir Scott – ADC
Saelhunden – support
TCA's mid-laner Sean17 moves across to FM-eSports, who also pick up Sir Scott from Exertus Esports. Their previous team captain from last season – Tundra – departs and is replaced by Saelhunden in the support role.
ManaLight
Ashley "Rifty" Mayes – top
Luke "Phurion" Brammer (aka Dongs) – jungle
Emil "Larssen" Larsson – mid
Ludvig "Smiley" Granquist – ADC
Mantas "Hadow" Sukevicius – support
Will "FrozenDawn" Burgess – coach
Rob Allen – manager
Former Choke manager Rob Allen, jungler Dongs and support Hadow move across to the ManaLight team, which has been in the works for a while now.
Former NUEL head coach and caster Will "FrozenDawn" Burgess also joins, along with a bunch of impressive players who helped ManaLight reach the semi-finals of the first qualifier (losing out to favourites Renegades Banditos).
MnM Gaming
Gashandslash – top
Horo – jungle
HalfPastThor – mid
SmokeyLemon – ADC
Prosfair – support
MnM qualified for the ESL UK Premiership after topping the Major Ladder and advancing through the promotions tournament.
Renegades Banditos
Barney "Alphari" Morris – top
Matthew "Impaler" Taylor – jungle
Marc "Caedrel" Lamont – mid
Soler "Yuuki60" Florent – ADC
Aleksi "Hiiva" Kaikkonen – support
Candyfloss – sub mid
Marcin "Xaxus" Maczka – sub top
Hussain "Daku" Moosvi – coach
Ali "Alicus" Saba – manager
The Banditos were recently formed with several top UK players including Alphari and Impaler. They were knocked out of the EU Challenger Series qualifiers by Millenium and are now hoping to qualify via the ESL UK Premiership. Read more on the Banditos here.
Caedrel was subbed to the Copenhagen Wolves midway through the current ESL UK Premiership, with Candyfloss stepping in as sub.
Former Infused ADC POILK was previously listed on their ESL page but is no longer there. Also, DxAlchemist is no longer a sub.
Maxlore is subbing in for the ESL UK Premiership season 3 playoffs.
TCA eSports
Miguel "FëarlessS" Santos – top
Daniel "Diabolodl" Kremer – jungle
Khesun "Haetoong" Lim – mid
Luke "iuKeEe" Dainton – ADC
Neyas "Raizins" Guruswamy – support
Josh "Furndog" Furneaux – head coach
Tobias "Mowarth" Sjunnesson – assistant coach
Daniel "Lonardi" Cramon – assistant coach
Marek "Contact_Zero" Walker – analyst
Wingo "Luna" Chan – owner
TCA announced a revised line-up in March, bringing in the likes of ADC iuKeEe.
Team Infused
Liandrid – top
ShavenTortoise – jungle
Kakan – mid
Cliff – ADC (formerly Subtomik)
Brixton – support
Nihir "Good ADC" Vedd – coach
Infused's line-up has changed entirely since it went undefeated in season 2. The org has since dropped this line-up after several default losses.
Other teams
exceL Esports
Kieran "Keys" John – top
Serge "Skudzy" Huleani – jungle
Reece "Reecicle" Sharratt – mid
Jamie "Wing" Duell – ADC
Ryan "Barnetto" Barnett – support
After withdrawing from season 2 due to roster issues, exceL are back and hoping to requalify for season 3 with a revised team.
UPDATE: eSports News UK has been told by exceL that this line-up has already changed. Stay tuned for an announcement from exceL.
Team Paria
Saul "King Shaul" Sargeant – top
Oliver "Ronkas" Søndbjerg – jungle
Victoria "Vicksy" D – mid
Sam "S4mh0dg3" Hodge – ADC
Bart "Bartiono" Wessels – support
Sander "Swars" Fisniku – sub
Luke "Lukey" Acland – sub
Utah "Tendanas" Schelhaas – coach
Robert "ROB" Price – analyst
Stefan "ioswitch" Heesters – manager and CEO
As one of four teams already in the ESL UK Premiership promotions bracket (along with NUEL, TCA and MnM), Team Paria have an all-new roster, with Bartiono joining from TCA and S4mh0dg3 joining from exceL.
Five
Itchyy – top
ShavenTortoise – jungle
Destroyer1017 – mid
Dract – ADC sub
Droolz – ADC
Mazrim – support
Five made it through to the semi-final of the first qualifier, boasting former NUEL players ShavenTortoise, Dract (who was as a sub in the first qualifier) and Mazrim. Droolz was the ADC for the NUEL's super team last season, and scored a pentakill against exceL.
The name Five comes from 'NUEL5' – the name of the NUEL super team last split.
GLB eSports
UPDATE (March 30th): GLB Blue has disbanded. The org is now focusing on its other League of Legends team, GLB Red:
Go Follow the GLB Red Roster:
Top: AE Aerviril
Jungle: @sancuslol
Mid: ChrisTFer
ADC: @LemoKnighty
Sup: @AuxiliaryLoL1
(1/2)

— GLB (@GLB_Esports) March 30, 2016

Here's details of its former GLB Blue team:
Doruk "GreasyDrMeat" Hacioglu – top
Soulzyy – jungle
Lozza – mid
LemoKnight – ADC
Ratley – support
After putting in an impressive run in the ESL UK Major Ladder, Gaben Laser Beam made it to the finals of the first qualifier, putting them in good stead to qualify for season 3. Unfortunately they just missed out on qualifying. Here's an interview with GLB from before the qualifiers.
NUEL Titans
Philip "princephilip" Leung – top
Alexandre "Larkïn" Kirchherr – jungle
Marc "Rayunmort" Bertrandias – mid
Luke "iuKeEe" Dainton – ADC
Karl "Outrage" Dixon – support
Billy "Nutri" Wragg – coach
Chris "Arctic Mammoth" Memmott – life coach
Bálint "Bálint" Kiss-Tóth – manager
The National University eSports League has returned with a new roster and name: NUEL Titans. There has been a few roster changes, including the departure of ADC Droolio.
The Titans have also added a life coach to their ranks, while former FM-eSports player and experienced LAN pro Nutri has returned to the UK competitive scene as team coach.
They are one of the promotions teams that looked to re-qualify for the ESL UK Premiership, but didn't make it through the promotions tournament.
Bálint told eSports News UK: "I'm extremely happy with the players, we've brought in Luke and Phil who are veterans of the NUEL scene, bringing a large understanding of team play and a calm-headed nature to the team. Everyone else, you'll remember Marc 'Rayunmort' from the last split!, has an excellent understanding of their role and we're working to develop that even further with the addition of UK scene Veteran Nutri to the coaching staff."
On the life coach, NUEL founder Josh Williams added: "We're really lucky to have Mammoth on board, it's all about making sure the team are firing on all cylinders and the mental part of the game is vitally important to achieving that."
More details can be found here.
Perilous Void
Adam "Inferno" Baxter – top
Ryan "Ryan" Newman – jungle
Steve "Goreface" Hockley – mid
Ollie "morbidlyAbeast" Drew – ADC
Alex "Synygy" Winton – support
Josh "Furn" Furneaux – coach
Tomas "Chin" Davis – manager
Perilous Gaming has returned to the UK League of Legends scene with a new team, after acquiring the roster of Team Red Dragon. Read more about Perilous Gaming here.
Other updates
AeroX eSports
AeroX – the team that beat Choke 2-0 in the i56 group stages – has disbanded. Its former mid-laner Milkyard is now AeroX' HearthStone player.
Former owner Oliver "Tazzz" Holloway said: "At this point in time we aren't looking to get straight back into the LoL Scene and the ESL."
You can check out our previous interview with AeroX here.
Newcastle Jaguars
Aerviril (formerly of AeroX) – top
NJ Unique (formerly Nesquik) – jungle
C9 Bradtek – mid
I Am Reacts (formerly of AeroX) – ADC
NJ Cloudi – support
Newcastle Jaguars are a newly formed team who were looking to compete in the ESL UK Premier League, however they have now told us they are not pursuing ESL qualification at this time. They may still be looking to compete at LANs such as Insomnia, however.
Cloudi previously trialled for Team Paria.

Have we missed anyone? Please let us know in the comments section below and we'll update the article.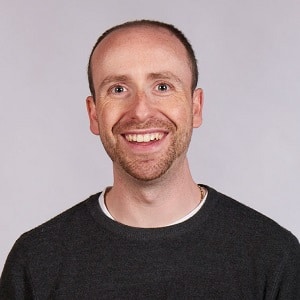 Dom is an award-winning writer who graduated from Bournemouth University with a 2:1 degree in Multi-Media Journalism in 2007.
As a long-time gamer having first picked up the NES controller in the late '80s, he has written for a range of publications including GamesTM, Nintendo Official Magazine, industry publication MCV as well as Riot Games and others. He worked as head of content for the British Esports Association up until February 2021, when he stepped back to work full-time on Esports News UK and as an esports consultant helping brands and businesses better understand the industry.