Watch Leet's video above and read our tips below to find out how to beat Robot Kaos – the final boss in Skylanders Giants on Nightmare difficulty mode.
You'll also unlock a special hat, ending and the 100G Nightmare Avenger achievement.

1. Have at least three top Skylanders and get these as close to level 15 as possible, before starting this fight. We recommend Stealth Elf for quick and powerful short-range attacks, Flameslinger for fast movement and long-range attacks and Chill for high defence and attack damage stats. Flashwing and Drobot are also ideal thanks to their super-quick projectiles.
2. Always focus on the hand or head of Robot Kaos before other enemies or the capsule device. You want to do as much damage as possible to these in a short space of time, hence using Skylanders like Stealth Elf and Chill.
3. When enemies are heading your way, wait until they're almost upon you, then begin a counter-clockwise route of the platform (see the video above). Attack enemies as you move around them, but keep your distance so they can't harm you. Then as you move past the fist or head, while circling, damage them for as long as you can. Carry on with your circular movements. Rinse and repeat.
4. Watch out for laser attacks from the enemies and from Kaos' eyes. Move away quickly to dodge them at the last minute. Your secondary movement attack (B on the Xbox 360) will be handy to use in this instance. When Kaos is firing up his eye laser, move to the bottom of the platform so that enemies are between you and Kaos' head. They will get hit by his laser and should die immediately.
5. Be careful not to get forced into a corner and instantly killed. This happened to Stealth Elf in the video above. Keep moving and don't be tempted to stay in one place for too long.
6. When the capsule spews out light discs, grab them to get your health back. Watch out for the red discs though – keep moving to avoid them. When the capsule throws out a circle of light discs, move around the capsule so that you absorb them all and it has no chance to get its health back (all the while, attacking it).
7. Alternatively, if you have an army of Skylanders, you shouldn't have a problem. You'll technically have so many lives, Robot Kaos shouldn't be difficult to beat. For a more fun challenge, limit yourself to three or five Skylanders.
8. Good luck! If you found this guide and video helpful, please share it.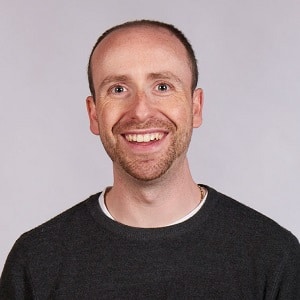 Dom is an award-winning writer who graduated from Bournemouth University with a 2:1 degree in Multi-Media Journalism in 2007.
As a long-time gamer having first picked up the NES controller in the late '80s, he has written for a range of publications including GamesTM, Nintendo Official Magazine, industry publication MCV as well as Riot Games and others. He worked as head of content for the British Esports Association up until February 2021, when he stepped back to work full-time on Esports News UK and as an esports consultant helping brands and businesses better understand the industry.