An unlikely UK League of Legends music duo have today made their debut together with a Worlds 2023 themed song, titled 'TheShy is Back'.
Streamer and former LEC caster Caedrel has teamed up with Ruddy Esports co-owner Regan for the music video, which features the pair rapping about South Korean player Kang 'TheShy' Seung-lok.
TheShy is a veteran League of Legends top-laner, who currently plays for Chinese LPL team Weibo Gaming. He had a long stint with Invictus Gaming from 2017 to 2021, and now will be preparing to play at Worlds 2023 in South Korea.
Weibo are one of four Chinese orgs set to play at Worlds, and qualified after finishing second at the LPL 2023 Regional Finals.
Caedrel and Regan also rap about popular American streamer IWillDominate (aka Dom) in the music video, which starts with Dom laughing about a play TheShy made.
Caedrel raps in TheShy is Back song on YouTube: "All these idiots talking smack tho, spamming in the chat you're clueless, you owe, an apology to the goat cause you're pisslow, Shy's gapping top and it's over you know.
"TheShy is back, he is back. Smoke the doubters, the whole pack. One more wave, and you'll get slapped. Dom, stop smoking all that crack."
Caedrel can also be seen wearing a Weibo jersey with TheShy's name on the back, while wearing sunglasses and smoking a cigar in a bath, in the video.
Regan also raps in a shower while wearing a Ruddy Esports jersey. Ruddy are of course a UK League of Legends organisation that compete in the NLC and UKEL.
Regan has previously rapped before, including making an esports diss track in a Sainsbury's car park, while Caedrel has appeared in LEC songs in the past and Caedrel made a cameo in Evil Geniuses' Worlds 2022 song, but it's the first time the pair have appeared on a song together.
The new music video dropped a few days after the official Worlds 2023 song – 'Gods' by K-pop group NewJeans – was released. This has racked up 14m views in three days.
'TheShy is Back' has amassed 65,000 views in just a few hours at the time of writing.
The news comes one week after Caedrel announced he is stepping back from casting, as part of the Worlds 2023 broadcast talent reveal.
Update (October 26th): The music video will be played in a coffee shop focused on TheShy:
And Regan met TheShy out in Korea while doing Worlds 2023 interviews with Ruddy Esports.
TheShy is Back – Caedrel, Regan and DonJake comment on the Worlds song
As seen in the tweets above, Caedrel praised Regan and Ruddy, as well as Bristol-based Lemzly Dale, who made the track, and Sweden-based Falconshield, who produced it.
On TheShy is Back, Ruddy owner DonJake said: "Wait, so Ruddy has the best rapper in the world and the best interviewer in the world?
DonJake has also built a name for himself this year for his comedic interviews with pro players and talent at League of Legends MSI and the LEC finals.

Regan told Esports News UK: "This was a mere sidequest for me in the journey to conquering UK esports."
Regan also said he's going to Korea for Worlds 2023, with more content incoming.
Related article: The Ruddy Reddit Rumble – League of Legends subreddit called out after DonJake MSI 2023 interview pulled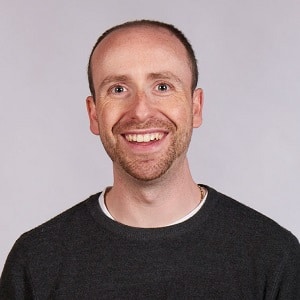 Dom is an award-winning writer and finalist of the Esports Journalist of the Year 2023 award. He graduated from Bournemouth University with a 2:1 degree in Multi-Media Journalism in 2007.
As a long-time gamer having first picked up the NES controller in the late '80s, he has written for a range of publications including GamesTM, Nintendo Official Magazine, industry publication MCV and others. He worked as head of content for the British Esports Federation up until February 2021, when he stepped back to work full-time on Esports News UK and offer esports consultancy and freelance services. Note: Dom still produces the British Esports newsletter on a freelance basis, so our coverage of British Esports is always kept simple – usually just covering the occasional press release – because of this conflict of interest.