The Northern League of Legends Championship (NLC), the EMEA Regional League for the UK, Ireland and Nordics, will see license holder Freaks 4U Gaming leave after two tumultuous years.
Freaks 4U first took over the NLC from DreamHack/ESL and Telia in 2022, with the announcement being made in August 2021.
While Freaks 4U passed NLC tournament operator duties to Leagues.gg earlier this year, it has still been the license holder.
Now, the license will be fully transitioned to Leagues.gg for 2024, following Riot Games approval.
A statement on the NLC Twitter page said: "With the new season fast approaching, we wanted to share with you some organisational changes that will happen in NLC. Starting in 2024, Freaks 4U Gaming will transition the NLC license over to Leagues.gg, following Riot Games approval.
"Throughout the entire 2023 season, Leagues.gg had already taken the operational/execution scope of the NLC and will now be responsible for the entirety of the license.
"Freaks 4U Gaming worked closely with both Leagues.gg and Riot Games to collectively agree on this outcome, due to the accumulated experience of Leagues.gg as well as them being an endemic tournament organiser in the region. We are thankful for the last two years and have confidence in the positive impact this change will have on the NLC in the years ahead."
ERL rulebook and NLC prize pools, promotions and other changes for 2024
The updated 2024 League of Legends ERL rulebook can be found on the EMEA Competitive Operations site here.
The NLC will have a first and second division, each with eight teams. The top four teams at the end of the split will qualify for playoffs.
There will also be promotion tournaments for teams to go up a division. For lower divisions, the rulebook states a minimum of one, and maximum of two teams can be promoted or demoted via a promotion tournament. But for Division 1, it looks like only one team can be promoted there, as only one team from Div 1 gets relegated into the promotion tournament. This is a change from this year, where two teams could get promoted, and two relegated.
Esports News UK also understands that broadcast is paying talent half of what it used to under Freaks 4U, 'and Freaks paid badly', a source told us.
The prize pools for ERLs is as follows. With NLC being a non-accredited league, it falls into the second section.
Community reaction to Freaks 4U leaving the NLC behind
Freaks 4U made a lot of changes to the existing NLC League of Legends esports ecosystem in the UK, Ireland and Nordics.
Perhaps the biggest change was its closure of local grassroots tournaments in 2022, in favour of a five-division NLC-only league structure, which led to the UK, Ireland and Nordics LoL esports community being up in arms.
This was eventually overturned, with LoL national leagues like the UKEL returning earlier this year.
While the NLC broadcasts had some strengths, with top talent like Trouble, Archarom, Guldborg, Nymaera, Initialise, Jamada, DonJake and more making a name for themselves on the broadcasts (with some going onto bigger things in the LEC and other leagues), as well as some occasionally promising viewership in the NLC, there were other shortcomings.
Esports News UK heard of complaints around internal issues and management, not to mention well-known organisations like Excel's academy, MNM and many more leaving the NLC and the NLC being demoted to a non-accredited league, with financial stipends to teams being massively reduced from €200k to €45,000 at the time (Esports News UK has reached out to Leagues.gg to ask about its budget).
This has caused a mix of reaction to today's news.
Verdant LoL director Richard 'Froomie' Froom said: "Freaks 4U in the NLC summed up: Caused big orgs to leave. Destroyed grassroots League. Ruined the broadcast. Lost ERL accreditation. Clueless administration. Caused orgs to lower funding. It will take some serious work to heal the damage. Thank U, next."
Coach Dan Holt added: "ERL rulebook has a bunch of changes today and it appears there will only be one team relegated/promoted to/from Div 1 for 2024. How do you feel about this?"
Another source told Esports News UK: "Going from two teams up and two teams down, to one team up and one team down, it means division 2 teams have half the chance [to promote to division one]. I feel like this really fucks over a lot of division two teams and ruins competition in division one. It's one step closer to franchising, where you have teams just not bothering to compete."
Others reacted with memes and celebrations:
We'll aim to update this with more reaction and rulebook changes later.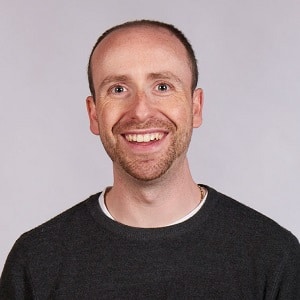 Dom is an award-winning writer and finalist of the Esports Journalist of the Year 2023 award. He graduated from Bournemouth University with a 2:1 degree in Multi-Media Journalism in 2007.
As a long-time gamer having first picked up the NES controller in the late '80s, he has written for a range of publications including GamesTM, Nintendo Official Magazine, industry publication MCV and others. He worked as head of content for the British Esports Federation up until February 2021, when he stepped back to work full-time on Esports News UK and offer esports consultancy and freelance services. Note: Dom still produces the British Esports newsletter on a freelance basis, so our coverage of British Esports is always kept simple – usually just covering the occasional press release – because of this conflict of interest.