Update (August 9th 2022): NLC product manager William 'Kaiprioska' Roche has reported that the NLC stream received 10,000+ viewers twice over the past week, during the Summer 2022 playoffs.
Update (July 4th 2022): NLC product manager William 'Kaiprioska' Roche said in a Twitter thread that the NLC enjoyed record viewership again today, with a peak of 8,045 viewers and an average of 5,230.
Original article: The Northern League Championship (NLC), the League of Legends European Regional League (ERL) for the UK, Ireland and Nordics, has reported solid growth in viewer numbers for the first day of a new season.
The 2022 Summer Season got underway yesterday – Monday May 30th – and enjoyed much higher day one numbers than the first day of the most recent Spring Season.
NLC product manager William 'Kaiprioska' Roche said on Twitter that the NLC broadcast on Twitch yesterday had an average 3,484 viewers, and a peak of almost 5,000.
William says this is up from 1,977 and 2,673 average and peak viewers respectively from day one of the Spring Season. It was also organic growth – there wasn't Twitch front page promotion for yesterday's broadcast.
When looking at stats for the entire season, Esports Charts is reporting that NLC Spring 2022 had peak viewership of 6,940 overall, with Riddle vs Dusty in the playoffs one of the most popular matches with 4,723 peak viewers. We reached out to William to verify this, who said the peak was actually 7,210.
William added in a thread: "I've never worked as hard as I have in the last month (350+ hours) to make this split the best version it can be. So grateful to see all the kind words about the new formats and massive thanks to everyone behind the scenes at Freaks 4U and on-air talent for being a part of this."
The NLC conducts winner and loser interviews with players, has a social media points table for the teams that post interesting updates, and also has a 'momentum meter' that illustrates which team has the most momentum in the game at that point.
The NLC's broadcast partner is Freaks 4U, a partnership which was announced last summer that saw a multi-division league ecosystem introduced for the Northern Europe region.
While there was some unrest in the community after other grassroots LoL tournaments like UKEL and Leagues.gg were shut down, the NLC broadcasts have been top quality, including production, presentation and talent. You can see the NLC broadcast talent announcement from January 2022 here.
Yesterday also saw the first matches take place, with JD XL beating X7 and more. The rest of the week 1 matches will take place tomorrow (Wednesday June 1st 2022). You can see the NLC 2022 team rosters and more info here.
William told Esports News UK: "I'm pretty confident that we should be our peak from Spring tomorrow at least, since we'll have some Twitch front page [promotion] tomorrow. Although the front page promotion isn't for the full broadcast, I'm still confident we should be able to beat our record."
The NLC has typically seen lower viewership compared to other European ERL regions, with the French LFL and Spanish Superliga generating the most viewer numbers.
When asked by Esports News UK in the past why the NLC has lower viewership, Kaiprioska previously said: "NLC has changed hands between several league operators over the years, which isn't conducive to building something that requires time.
"Given our track record of running Prime League and other leagues, we will rely on our experiences and expertise to first build a solid framework and foundation for the NLC ecosystem. We will also focus on broadcast and content production to create storytelling for the league, teams and players.
"Freaks does have ambitious plans for the NLC and we are careful with goal-setting as they will take some time to roll out. We intend to offer transparency and encourage open dialogue with what we do in this process, and hope that we will win the trust of the community and reward our fans with an ERL that's truly representative of the passion and talent of the region."
Read more: Interview with Kaiprioska from Freaks 4U Gaming on the NLC and League of Legends esports in Northern Europe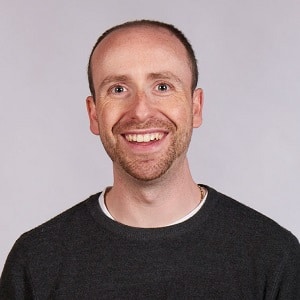 Dom is an award-winning writer and finalist of the Esports Journalist of the Year 2023 award. He graduated from Bournemouth University with a 2:1 degree in Multi-Media Journalism in 2007.
As a long-time gamer having first picked up the NES controller in the late '80s, he has written for a range of publications including GamesTM, Nintendo Official Magazine, industry publication MCV and others. He worked as head of content for the British Esports Federation up until February 2021, when he stepped back to work full-time on Esports News UK and offer esports consultancy and freelance services. Note: Dom still produces the British Esports newsletter on a freelance basis, so our coverage of British Esports is always kept simple – usually just covering the occasional press release – because of this conflict of interest.