Hearthstone esports fans, players and casters have expressed their frustration over Blizzard's decision to cut back on its competitive circuit.
The developer has downscaled Hearthstone esports in 2023, the tenth year of competitive Hearthstone.
The overall Hearthstone prize pool has dropped from around $3m in 2022 to $500,000 (for the World Championship) and $50,000 (per Battlegrounds Lobby Legends) in 2023.
There will be seven events this year – three Masters Tour Seasonal Championships leading up to the World Championship, plus three separate Battlegrounds Lobby Legends tournaments.
The Masters Tour events will not have a prize pool.
UK Hearthstone caster Raven, said he was sad to see the news and was at a general loss for words:
Fellow UK Hearthstone esports caster, Sottle, added: "This [Hearthstone esports circuit for 2023] is transparently a total shell, but if my services are retained I'll do everything I can to make what we have the best it can be. Sad times.
"I'm starting to mourn the gutting of Lobby Legends specifically. Back on Twitch with the investment made into the Extension we already have, community co-streaming and with a game mode Blizz actually want to monetise now. We could have had a real go this year.
Another UK caster, Lorinda, added:
Activision Blizzard doesn't have the greatest of reputations when it comes to its esports strategies.
In late 2018, Blizzard suddenly axed the Heroes of the Storm esports ecosystem, leaving a lot of talent without work. And just a few days ago, a report by Jacob Wolf stated that Overwatch League teams have started a legal bargaining process against the league following missed promises on revenue. 
Why Blizzard has made cuts to Hearthstone esports in 2023
Blizzard said on the Hearthstone esports website: "Heading into the 2023 season, we have been evaluating the state of our competitive program and the best format for it to take moving forward.
"Last fall, we began thinking about setting Hearthstone Esports up for sustainability as it turns a decade old, balancing the realities of an ever-changing production landscape, sizing the program according to its audience, and finding the most direct path forward for players to compete.
"Even though the 2023 program is smaller, this year is poised to bring another exciting year of competitive Hearthstone, with players from across the globe showcasing their skills to earn prizing and join the Hall of Champions.
"Our goal is to balance the costs of running esports productions while taking into account the size of the competitive community.
In terms of the three Masters Tour events not having a prize pool, Blizzard added: "With players having a direct qualification path to the world championship by playing ladder, we want to prioritise rewarding the most consistent players over the course of the whole year."
Blizzard also spoke about Chinese players not being able to take part in Hearthstone esports this year, and its breakdown with NetEase, that also means some Blizzard games like World of Warcraft will no longer be available in China.
"We began evaluating the size of the [Hearthstone esports] program before we understood we weren't going to be able to reach an agreement with NetEase," Blizzard said. "As we've shared, we are committed to Chinese players and are actively exploring alternatives for bringing our games back to China in the future.
"Unfortunately, while we'd like to invite players in mainland China, the Gold Series – mainland China's competitive Hearthstone program – was run by the previous local publisher, which provided invites to players to compete in the Hearthstone esports program outside of mainland China.
"Due to the end of our agreements, circumstances have changed. We hope to enable Chinese players to compete globally as we find alternatives for bringing Hearthstone back."
Related article: An unknown UK player only known as 'Unknown' reached the Hearthstone quarter-finals in an unknown meta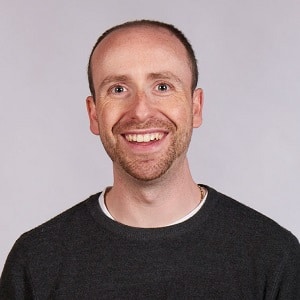 Dom is an award-winning writer and finalist of the Esports Journalist of the Year 2023 award. He graduated from Bournemouth University with a 2:1 degree in Multi-Media Journalism in 2007.
As a long-time gamer having first picked up the NES controller in the late '80s, he has written for a range of publications including GamesTM, Nintendo Official Magazine, industry publication MCV and others. He worked as head of content for the British Esports Federation up until February 2021, when he stepped back to work full-time on Esports News UK and offer esports consultancy and freelance services. Note: Dom still produces the British Esports newsletter on a freelance basis, so our coverage of British Esports is always kept simple – usually just covering the occasional press release – because of this conflict of interest.