Esports News UK MSI 2023 Coverage Powered by SideQuest Gamers Hub
UK League personality DonJake has been generating buzz at MSI 2023 London with his unique pro player video interviews, but his content has been removed from the League of Legends subreddit.
DonJake, owner of NLC Division 1 organisation Ruddy Esports, and a former broadcast talent also in the NLC (the EMEA Regional League for the UK, Ireland and Nordics), has got the LoL community talking about his interviews from MSI.
In particular, his unique interview with G2 Esports jungler Yike drew significant interest. The video, titled 'G2 Yike on his French Diagnosis, Warcrimes in the Kitchen and his failed Handball Career' has a comments section full of praise.
Yike also shared it on his Twitter, saying it was a fun interview.
But it looks like the League of Legends subreddit didn't get the memo.
The DonJake/Ruddy Esports Yike video interview was upvoted on the LoL subreddit over 200 times before being taken down by a mod.
The reason was: "Your post has been removed because the content is not directly related to League of Legends. Posts must be about League of Legends, LoL esports, or League culture."
DonJake hit back at the League of Legends subreddit, saying:
Several prominent members of the LoL esports community spoke out in defense of DonJake over the decision of the League of Legends subreddit mods.
Caster Medic said: "I'm not sure how we're meant to learn more about pro players if interviews actually exploring their lives aren't allowed on Reddit. Feels really short sighted for everything to explicitly (and subjectively) reference league."
Coach Veigar V2 added: "Should have asked really useful and important interviewer questions instead, such as: How did it feel to win? Do you like Nidalee? Why is G2 good? How does it feel to play with Caps? Why is China and Korea better? Most interviewers are so boring, DonJake punished for being unique."
LEC video producer Renato Perdigão said: "One of the most interesting and unique interviews I've seen in ages and the content gets removed for the subreddit's super strict 'relevancy rule'."
Update: A few days later, DonJake produced another video, with Medic, that was also removed:
However, his Licorice and BrokenBlade interviews look like they stayed live on the League of Legends subreddit.
Who is DonJake?
It's a question some may be asking right now, as his work at MSI 2023 has seen him to reach the wider LoL community beyond the UK.
Described by some as the 'saviour of the UK scene' and the 'Nuardwar of the League scene', DonJake has also been compared to Caleb Pressley and his content like Zach Galifianakis' "Between Two Ferns" series.
But DonJake has his own unique style, a mix of wit, honesty, irreverence and levels of research that have impressed his LoL esports interviewees, and the community.
An entertainer at heart, DonJake has also previously worked as broadcast talent in the NLC and LFL English streams, and he currently runs UK-based esports organisation Ruddy Esports, who play in NLC Division 1. Now he's had a bit of a rumble with the League of Legends subreddit.
Oh, he also once recorded a diss track in a Sainsbury's car park with Ruddy co-owner Regan.
Earlier today, we asked the self-proclaimed 'Mr Make It Happen' what would be next for him following this increased interest over the past few days, and he made it clear to us that the LoL UK scene and Ruddy Esports are his priority.
While that's great to hear, we still can't help but feel DonJake would also make one hell of a streamer.
Related content: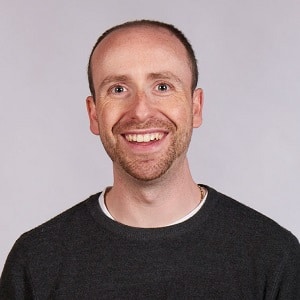 Dom is an award-winning writer and finalist of the Esports Journalist of the Year 2023 award. He graduated from Bournemouth University with a 2:1 degree in Multi-Media Journalism in 2007.
As a long-time gamer having first picked up the NES controller in the late '80s, he has written for a range of publications including GamesTM, Nintendo Official Magazine, industry publication MCV and others. He worked as head of content for the British Esports Federation up until February 2021, when he stepped back to work full-time on Esports News UK and offer esports consultancy and freelance services. Note: Dom still produces the British Esports newsletter on a freelance basis, so our coverage of British Esports is always kept simple – usually just covering the occasional press release – because of this conflict of interest.